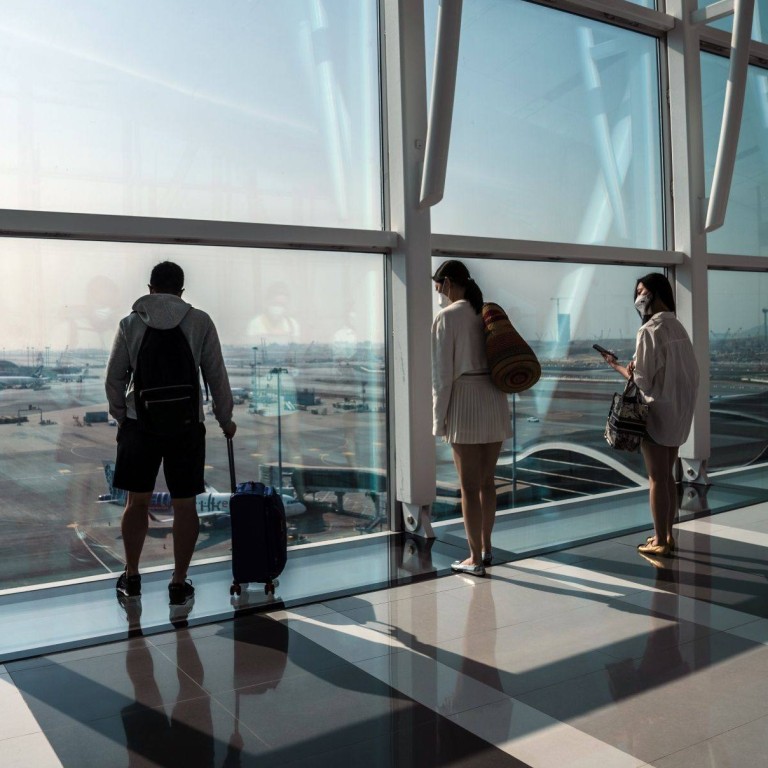 China still awaiting inbound travel surge, but flight resumption should help oil the wheels
Trips into China had not yet reached half their pre-pandemic levels by the third quarter, but direct flight resumption should pick things up next year
Flights from the US, slow to resume amid geopolitical tensions, are expected to increase after leaders' meeting at Apec summit
Although travel flows into China for the third quarter were just 45 per cent of the same period in pre-pandemic 2019, retailers should see more tourism revenue by next year as flights increase, Beijing-based investment bank China International Capital Corporation (CICC) said on Monday.
"The number of inbound tourists and consumption has gradually recovered in 2023," the partially state-owned firm said via WeChat.
CICC forecasts an "improvement of economic activities" and a "resumption of international flights" next year, leading to a possible 2024 domestic retail sales growth of 0.2 percentage points and one to two percentage points more in exports.
International tourism revenue for the July-September quarter in 2023 had regained about 59 per cent of revenue for the same period in 2019, the firm said.
"The slow recovery of inbound tourists and consumption is partly related to the slow recovery of the economy, and may also be related to the number of international flights," the bank said.
Visa obstacles and – for some businesspeople –
fears of legal issues
in China have held travel in check this year despite the reopening of borders in January after three years of strict anti-pandemic controls.
An absence of international visitors has slowed the recovery of the multi-trillion yuan service industry linked to domestic travel.
President Xi Jinping and US President Joe Biden
agreed last week
to increase direct flights between their two countries. The commitment came as the two presidents met on the sidelines of the Asia-Pacific Economic Cooperation leaders' summit, which took place in San Francisco.
China-US flights have been on a gradual upswing, with about 70 flights per week now compared to more than 300 in 2019, CICC estimated.
The US allowed
the number of weekly flights by Chinese airlines to reach 24 last month, up from the previous 18.
A return of direct flights should bring airfares down and lure more travellers from the US to China, said Steven Zhao, CEO of the Guilin-based online travel agency China Highlights.
Local retailers that should benefit include hotels, the food-and-beverage sector and common stores on tourist routes, he said. "The potential for a comeback is quite large," Zhao said.
CICC said of the 2019 arrivals, 40 percent were sightseers or making family visits, and growth in the remainder was related to economic activities.
Inbound tourists will generate 380 billion yuan next year, spelling 1.6 percentage points of economic growth, per CICC. International tourism revenue had reached 904.9 billion yuan (US$125.5 billion) in 2019.
Before the epidemic, inbound tourism represented more than 5 per cent of Chinese exports and about half a per cent of overall retail sales, CICC said. Tourism may be linked to exports, as it brings foreign exchange and occurs in the international marketplace.
Analysts have cautioned, however, against hopes for a quick recovery of flights from the United States. They cite uneasy China-US relations and uncertainty about long-term passenger demand.
US-based United Airlines will operate 42 flights per week by February, said John Grant, a senior analyst with the British aviation intelligence firm OAG. Chinese carriers are adding flights, too, he said, but United's competitors are "being much more cautious".
United Airlines did not reply to a request for comment.
"[The Xi-Biden commitment] is a grand gesture that offers more to the Chinese carriers than the US airlines who haven't shown an urgent need to return to the China market," Grant said.