G20
Get more with myNEWS
A personalised news feed of stories that matter to you
Learn more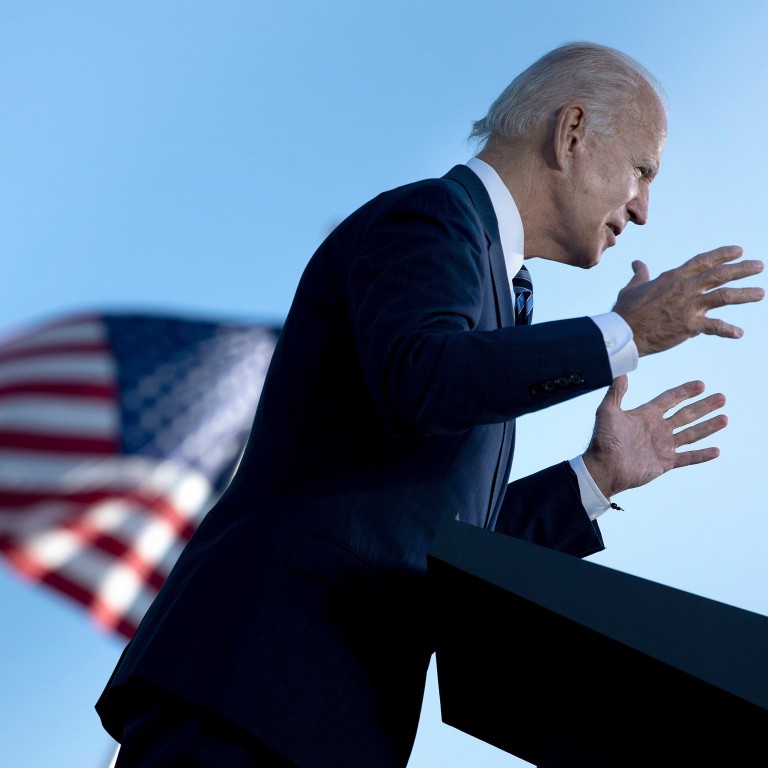 Global corporate tax plan gains momentum as nations seek post-pandemic windfall, but will poor countries lose out?
US President Joe Biden's administration has proposed a 21 per cent minimum global corporate tax, but headwinds could make a midyear target for the plan difficult to achieve
World Bank chief expresses concerns that the 'high' minimum tax rate proposed for businesses would impede ability of developing nations to attract investment
Economic crises often spur breakthroughs, and this may again prove to be the case as a long-delayed plan to overhaul global corporate taxes gains momentum.
Group of 20 (G20) finance ministers and central bank governors added impetus to the plan on Wednesday, stating that they are committed to reaching a deal on a global minimum corporate tax by midyear.
Further progress came on Thursday when the Financial Times reported the United States calling for multinational companies to pay taxes based on sales in each country, regardless of whether they have a physical presence there – including US tech companies – a concession demanded by some nations.
With the US throwing its weight behind the plan this week, while Germany and France signalled their support, prospects for a deal look better than at any time in recent history.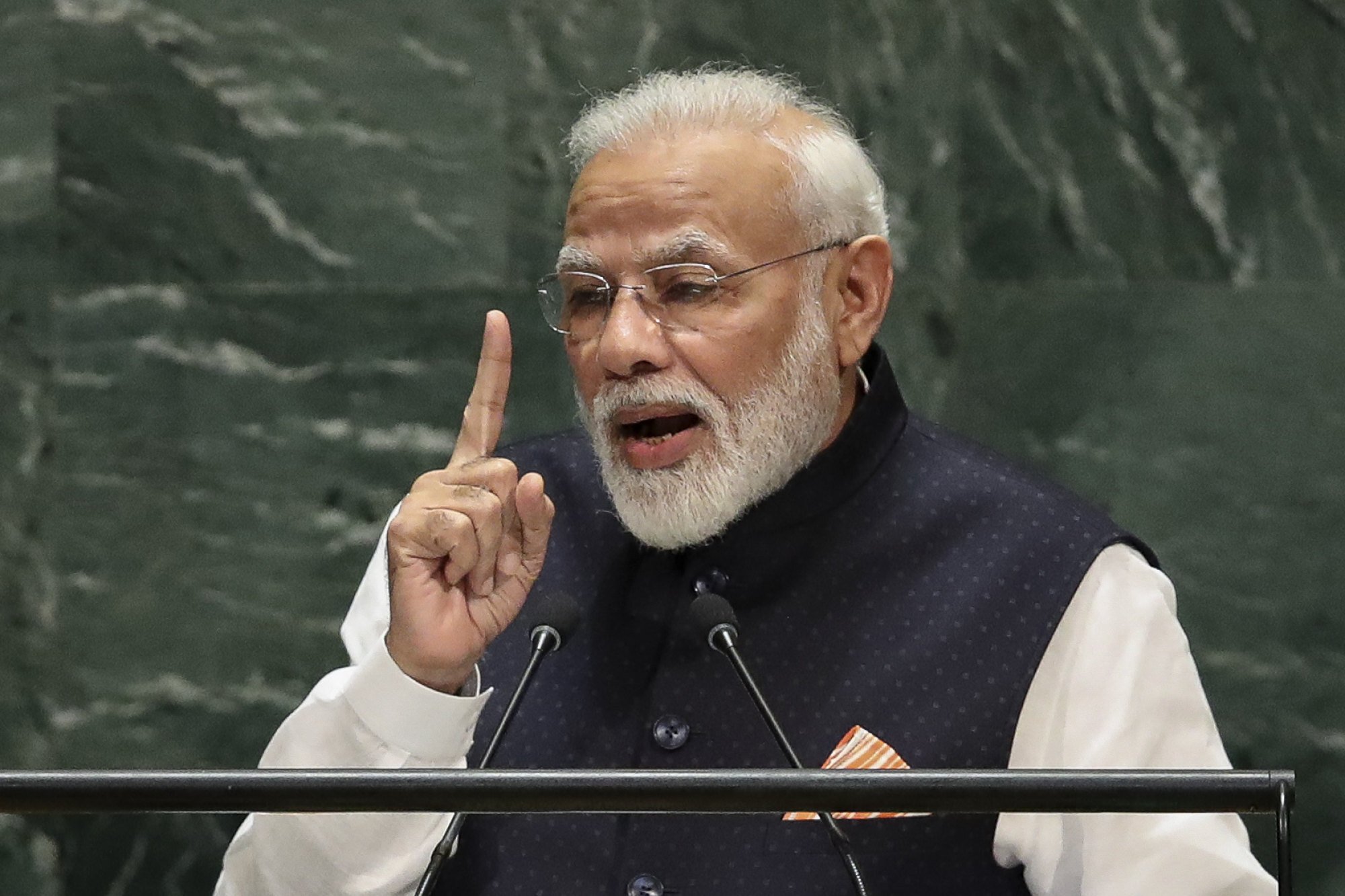 The US needs funds for its
US$2.3 trillion infrastructure plan
, while governments globally must pay about US$16 trillion that the International Monetary Fund estimates they have committed to fighting the coronavirus pandemic.
"The political winds have shifted notably" in favour of a deal, said Frederic Neumann, co-head of Asian economic research at HSBC in Hong Kong.
"The pandemic has left a deep budgetary hole in many economies, straining public finances, [and] that may take years to fully repair."
The idea behind the overhaul is to prevent what
US Treasury Secretary Janet Yellen
calls a "race to the bottom" – a reference to nations competing against each other by slashing taxes to attract multinationals. Technology companies, in particular, are well known for shifting hard-to-track sales and profits to countries where taxes are lower.
Ireland's 12.5 per cent corporate tax rate has helped attract so much foreign direct investment from big US tech firms – including Google, Facebook and Twitter – that it has jokingly been called America's 51st state.
By imposing a minimum global tax rate, countries hope to stem the loss of tax revenues to other jurisdictions with lower rates. After the mounting costs of the pandemic, they need those funds more than ever.
For US President
Joe Biden
, a global minimum tax rate also aids his plan to raise domestic taxes to 28 per cent after deductions, from 21 per cent now, without being undercut by nations with lower rates.
But it is not only developed nations that stand to gain. Developing country members of the G20 have moderately high taxes and will also have greater protection for their revenue, according to David Dollar, a senior fellow at the Brookings Institution in Washington who was formerly head of the World Bank in China.
"These latest propositions are very well aligned with India's objectives," said Akshay Mathur, head of the Geoeconomics Studies Programme at the New Delhi-based Observer Research Foundation.
"A distinct feature of India at the G20 since [Prime Minister Narendra] Modi came to power has been to fight terror financing and tax havens."
Indonesia, too, is likely to support the plan, as it is constantly competing with Singapore, where corporate taxes are lower, according to Bhima Yudhistira Adhinegara, an economist with the Jakarta-based Institute for Development of Economics and Finance.
"The finance ministry will likely welcome the proposal," Bhima said. "The sooner this is adopted, the better, so that Indonesia doesn't have to offer excessive tax incentives to attract investors."
There are, however, significant headwinds still to navigate. And they may prove a test for the ambitious midyear target. In the US, taxation policy is made by Congress, and with Democrats and Republicans equally split in the 100-member Senate, Biden has minimal wiggle room on policy execution.
It also may be difficult to reach an agreement on the level of the tax. Biden's administration proposes a 21 per cent minimum global corporate tax – much higher than the 12.5 per cent discussed in recent years by the Paris-based Organisation for Economic Cooperation and Development.
In Europe, Germany and France, which have among the highest corporate tax rates in the European Union, have clashed over the years with smaller members such as Hungary, Ireland and Cyprus, which use lower taxes to lure investment.
Irish Finance Minister Paschal Donohoe said at a news conference on Tuesday that he "has reservations" about a global minimum tax rate.
South Korea, meanwhile, remains non-committal towards the plan. The nation must be prudent and "take into account the fallout on competitiveness and investment", vice finance minister Lee Eog-weon told journalists on Wednesday.
World Bank chief David Malpass also has reservations, telling the BBC that he did not want to see new rules that would inhibit poor countries' ability to attract investment. The 21 per cent minimum proposed by the US "strikes me as … high", he said.
Still, failing to reach a deal would leave nations to slug it out among themselves. There is already an ugly battle between nations over so-called digital services taxes.
Anger in European countries over American tech giants that earn revenues in their markets without paying taxes has prompted some nations to impose or threaten these digital services taxes. That, in turn, has prompted retaliatory threats from the US.
Such escalation, with individual countries imposing their own digital taxes, is "a nightmare situation" that would "make doing business globally incredibly difficult and costly", said Peter Vale, a tax partner at Grant Thornton in Dublin.
For now, momentum toward finalising a deal appears to be strong, even as governments are busy battling the pandemic. Much haggling is inevitable in the months ahead, as negotiators strive to strike a balance for nations at vastly different stages of development.
"A major breakthrough would already occur if only the G20, or even just a subset of it, would sign up," HSBC's Neumann said. "International agreements of this sort are best built incrementally."
Additional reporting by Kunal Purohit, Resty Woro Yuniar and Park Chan-kyong