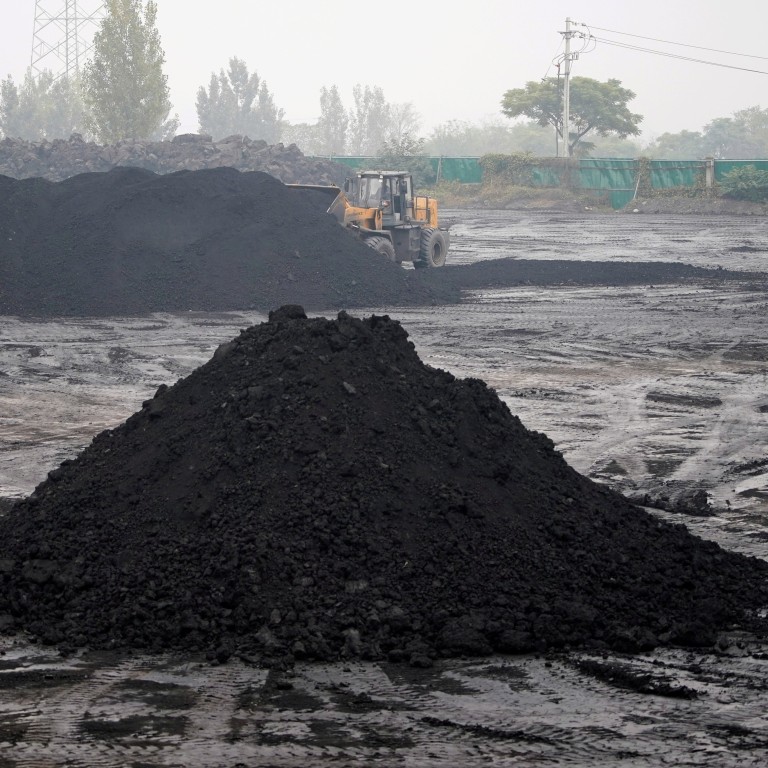 China's retail sales growth slows in latest blow to economic recovery
Retail sales and industrial production grew by 3.9 per cent and 3.8 per cent, respectively, in November from a year earlier
Fixed-asset investment grew by 5.2 per cent in the January-November period, while the surveyed jobless rate rose to 5 per cent last month
Retail sales growth in China slowed in November and fell short of expectations, data released on Wednesday showed, underscoring concerns raised by top decision-makers last week.
Retail sales, a key measurement of consumer spending in the world's most populous nation, grew by 3.9 per cent in last month compared with a year earlier, down from the
4.9 per cent increase in October
. This was below the estimate for a rise of 4.6 per cent, made in a Bloomberg survey of analysts.
Industrial production, a gauge of activity in the manufacturing, mining and utilities sectors, grew by 3.8 per cent in November from a year earlier after a gain of 3.5 per cent in October, according to the National Bureau of Statistics (NBS). The figure was above the median forecast in the Bloomberg survey for a rise of 3.6 per cent.
"Covid-19 remained the key reason holding back a full recovery. Efforts to contain the virus flare-up, beginning in mid-October, lasted through most of November as infections reached 21 provinces, making consumers more cautious," said Sheana Yue and Mark Williams from Capital Economics.
In terms of sectors, the value added by mining was up by 6.2 per cent year on year, while manufacturing rose by 2.9 per cent, and the production and supply of electricity, heat power, gas and water rose by 11.1 per cent. The value added by the hi-tech manufacturing sector rose by 15.1 per cent year on year. The output of new energy vehicles rose by 112 per cent year on year.
Fixed-asset investment – a gauge of expenditure on items including infrastructure, property, machinery and equipment – rose by 5.2 per cent in the January-November period, compared with a year earlier. This was just below the median of the Bloomberg survey, which forecast a rise of 5.4 per cent. For the January-October period, fixed-asset investment had been up by 6.1 per cent.
"Industry in China continued to rebound last month from disruption caused by power shortages while the recovery in services activity was held back by renewed virus outbreaks," added Yue and Williams from Capital Economics.
A new coronavirus outbreak in Zhejiang is again triggering local restrictions and factory shutdowns, while headwinds to property construction remain strong. Policy easing will only cushion the resulting slowdown over the next few months."
The surveyed jobless rate, an imperfect measurement of unemployment in China, stood at 5 per cent in November, up from 4.9 per cent in October, as "a series of virus outbreaks recently has led to some renewed weakness in the labour market," according to Capital Economics.
China set a target of creating 11 million new urban jobs, with a surveyed urban unemployment rate of 5.5 per cent, for this year. According to official figures, China created 12.07 million jobs in the first 11 months of the year.
"Generally speaking, the national economy maintained the recovery momentum in November, and the major macro indicators stayed within a reasonable range," the NBS said in its statement.
"However, we must note that the international environment is increasingly complex and severe, and there are still many constraints on the domestic economic recovery."
China's year-on-year economic growth is expected to drop below 4 per cent in the fourth quarter of 2021, way down from a
18.3 per cent rise
in the first quarter. The fast decline has fuelled concerns of an economic hard landing, triggering calls for more supportive measures.
Chinese authorities have already kick-started easing measures to keep the national economy from dropping below a reasonable growth range.
The People's Bank of China said last week that it would
cut the reserve requirement ratio
for major commercial banks by 0.5 percentage points, releasing 1.2 trillion yuan (US$188.6 billion) worth of long-term liquidity into the interbank system, and the change came into effect on Wednesday.
In the official statement after the meeting, the leadership warned that the country was facing "threefold pressure" – contraction of demand, supply shocks and weaker expectations.
The conference took place after China's 25-member Politburo, chaired by President Xi Jinping, said earlier in the week that it would "put the word of stability as the top priority" in its economic decision-making for 2022.
"The central economic work conference last week gave a strong signal that policy is being loosened. But support will be measured," said Yue and Williams from Capital Economics.
"The fact that the [People's Bank of China] left the interest rate on its medium-term lending facility unchanged when it rolled over 500 billion yuan loans [on Wednesday] suggests that the loan prime rate is unlikely to be cut next week.
"We do expect policy rate cuts over the coming months, and also a slight relaxation of quantitative restrictions on credit. But this will soften rather than reverse the economic downturn."