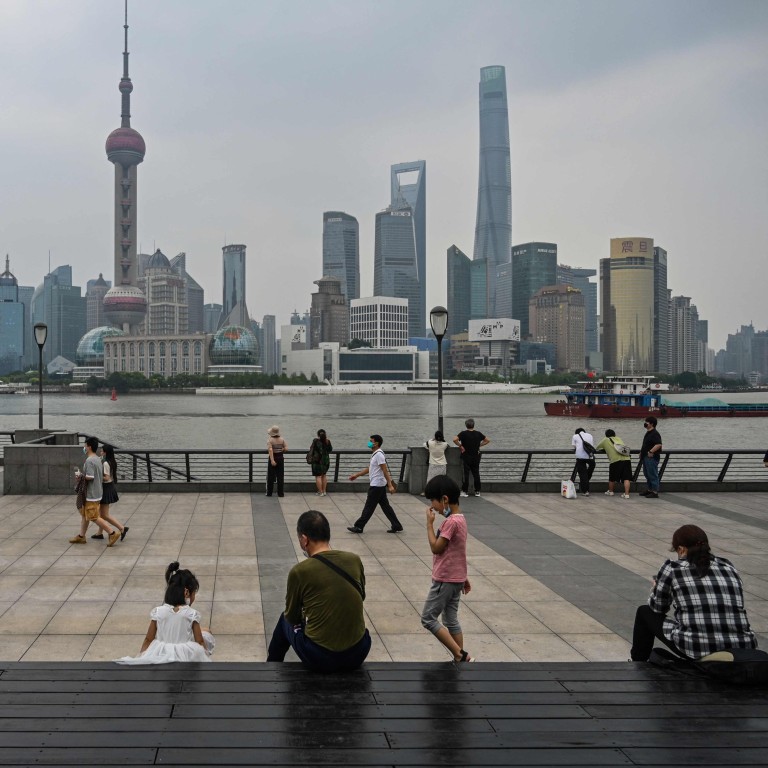 China coronavirus: Shanghai restrictions caused 'more severe economic hit' than previous lockdowns
The Yangtze River Delta has been hard hit by Shanghai's lockdown, as the city is a hub for local supply chains
Most big cities in the region, including Nanjing and Suzhou, saw industrial growth and retail sales decline in April
As Shanghai started to lift its
two-month citywide lockdown
on Wednesday, a growing number of economic indicators have revealed the damage caused by the draconian containment policy – much of which is being felt beyond the city itself.
The Yangtze River Delta – an economic powerhouse and important gateway for foreign trade – has also been hit hard, as Shanghai is the strategic centre for supply chains and logistics networks in the region, which contributes about a quarter of national economic output.
"The recent Covid-related restrictions in Shanghai and elsewhere have had a significantly more severe economic hit than most prior lockdowns in China," Louis Kuijs, chief economist for the Asia-Pacific at S&P Global Ratings, said in a note last month.
"The effect on manufacturing output and supply chains has been large."
In April, output from Shanghai's industrial sector was valued at 128.617 billion yuan (US$19.2 billion), a decline of 61.5 per cent compared with the same month last year.
Suzhou, a city known for hi-tech manufacturing that is about 83km away from Shanghai, also recorded a 0.5 per cent year-on-year decline in industrial output in the first four months of this year, a fall of 10.1 percentage points from the first quarter.
Most other big cities in the region – such as Ningbo and Hangzhou – also recorded falling growth rates in the industrial sector in April.
The Yangtze River Delta – which also includes the provinces of Jiangsu, Zhejiang and Anhui – has been earmarked by Beijing to play a leading role in China's next stage of economic development, by helping it move up the value chain.
As a result, the region is a manufacturing base for many advanced industries, such as cars and computer chips, which have access to a complete supply chain in the area.
Sophisticated supply chains are particularly vulnerable to logistics problems caused by lockdowns and travel restrictions under the government's "dynamic zero-Covid policy", according to Kuijs.
"The transport and logistics bottlenecks have weighed heavily on production in sectors with more intricate supply chains, such as electronics and cars," he said.
Ding Shuang, chief economist for Greater China and North Asia at Standard Chartered, said disruptions to the region's supply chains might have also affected manufacturing in the rest of the country.
Though China's official manufacturing purchasing managers' index (PMI), which measures activity in the sector,
rose to 49.6 in May
from 47.4 in April as coronavirus cases dropped, it remained below the 50 mark that separates expansion from contraction.
Mobility restrictions in April and May also sapped consumption in the region. In April, retail sales in Shanghai dropped 48.3 per cent year on year.
Nationally, retail sales in the first four months of this year fell 0.2 per cent compared with the same time last year.
But major cities in the Yangtze River Delta have reported bigger falls over the same period. Retail sales in Suzhou dropped by 7.5 per cent, while in Nanjing – the provincial capital of Jiangsu – they declined by 2.8 per cent year on year.