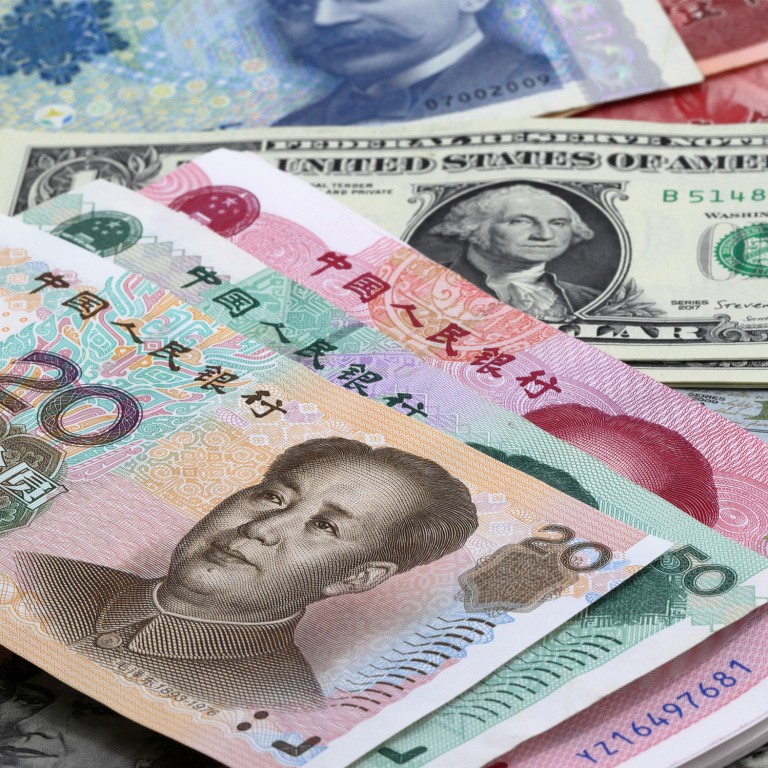 China's forex reserves climb for the first time in 2022, but yuan depreciation pressure remains
China's foreign exchange reserves – the world's largest – rose to US$3.13 trillion last month from US$3.12 trillion in April
Growth reflects the valuation effect from exchanging yuan into US dollars and changes in global asset prices, regulators say
China's foreign exchange reserves grew by US$8.06 billion in May, the first increase this year, according to official data, amid growing pressure on the world's second largest economy that could further weaken the yuan.
The country's foreign exchange reserves – the world's largest – rose to US$3.13 trillion last month from US$3.12 trillion in April, according to data from the State Administration of Foreign Exchange (SAFE) released on Tuesday.
The exchange regulator said in a statement the 0.26 per cent growth last month from April mainly reflected the valuation effect from exchanging other major currencies into US dollars – in which its reserves fund is denominated – and changes in global asset prices.
"The current external environment is still complex and severe, the global economy is facing increasing risks and challenges, and the international financial market is still subject to great uncertainty," said SAFE.
"However, China has effectively coordinated pandemic prevention and control with economic and social development, and the long-term economic fundamentals have not changed, which will support the overall stability of the scale of foreign exchange reserves."
Last week,
Pan Gongsheng
, vice-governor of the People's Bank of China and head of the forex regulator, said that China's foreign-exchange market "will operate steadily with a better foundation than the first five months of the year" as domestic virus restrictions ease.
China prefers to have the yuan trading within a steady range against the US dollar for economic management.
Recent volatility in the currency has also coincided with a resurgence of Covid-19 cases across the nation driven by the highly transmissible Omicron variant. The outbreaks have raised questions about the economic cost of Beijing's zero-Covid policy, which mandates lockdowns, mass testing and centralised quarantine.
Analysts said Pan's comments had since given some support to the yuan, which has weakened considerably since the start of March against the US dollar, losing as much as 7 per cent in the middle of May before stabilising to trading between 6.66 and 6.68 in recent weeks.
On Tuesday, the onshore yuan eased from a month high against the US dollar after
Shanghai reopened
after a two-month lockdown.
The yuan has faced pressure as global investors have dumped yuan-denominated stocks and bonds on an
"unprecedented" scale
since Russia invaded Ukraine in late February.
Rate hikes by the US Federal Reserve in the coming months are expected to trigger more capital outflows from emerging economies, including China.
The depreciation pressure on the yuan is still on, analysts said, as China's economy is likely to have taken a heavy blow from the prolonged lockdowns in Shanghai and mobility restrictions in major cities including Beijing.
"The current weakness and the structural problems of the Chinese economy argue for devaluation pressure on the yuan. In addition, significant rate hikes are on the horizon for the Federal Reserve, while the Chinese central bank should rather ease monetary policy," said Commerzbank in a note on June 3. "We forecast 6.7 for USD-CNY at the end of 2022 and 6.8 for USD-CNY at year-end 2023."