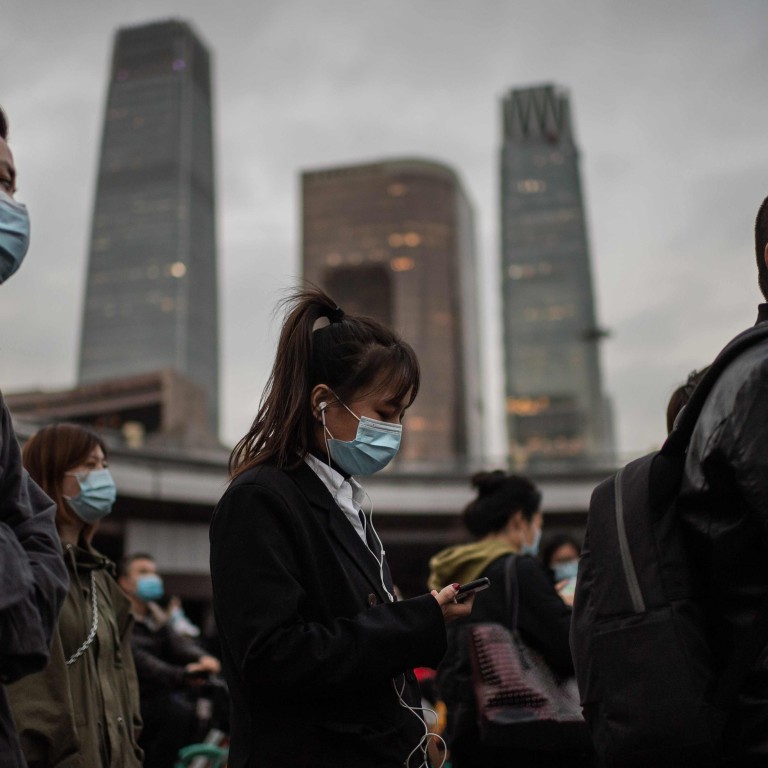 China welcomes 'important' capital inflows with economy still reeling from coronavirus outbreaks
US$2.7 billion of net funds flowed into Chinese equities in May, according to the Institute of International Finance (IIF)
An estimated US$30.4 billion flowed out of China's bond market in February and March due to the impact from Russia's invasion of Ukraine
China saw a reversal of its capital exodus in May amid growing pressure on the economy from a resurgence of coronavirus outbreaks, with "important inflows" last month, according to a new report.
But according to the Institute of International Finance (IIF), while there was a "considerable portion of flows escaping China equities for most of the month", during the last week of May there were "important inflows", which drove in a net inflow of US$2.7 billion of funds into Chinese equities.
"The perspective for debt flows seems to be stabilising, with China registering US$2 billion of inflows, while emerging markets excluding debt showed US$3.5 billion of outflows," the IIF said in its global fund tracker for May, which was released on Tuesday.
The US$7 billion of equity outflow in March was also the largest since the initial coronavirus outbreak in 2020.
"In the aftermath of Russia's invasion of Ukraine, we flagged non-resident outflows from China, which were noteworthy because China very rarely registers meaningful outflows. There is some speculation that global markets may see China in a new light after Russia's invasion of Ukraine, though it is certainly too soon to make any definitive judgment," the report added.
Policy uncertainties and the exorbitant costs of lockdowns amid the highly transmissible Omicron variant have also weighed on investors, the IIF said.
The IIF forecasts that China is likely to see a fall in net non-resident portfolio inflows to below US$50 billion this year, from US$177 billion in 2021.
And analysts believe fallout in the world's second largest economy could add
depreciation pressure on the yuan,
with the US dollar bolstered by expectations of rate increases by the US Federal Reserve.
"The Chinese economy has been under recovery since May, but the pace is moderate at best. Now it seems that gross domestic product growth in the second quarter of 2022 could slow to 0-2 per cent year on year," Macquarie Group said last week.
The divergent monetary policies between China and US central banks have already brought the 10-year US Treasury yield
above the Chinese government bond yield
for the first time in a decade, making US government bonds more attractive to global investors searching for a stable return.
Zhou Yu, deputy director of the international department at the People's Bank of China, on Wednesday said that China is committed to opening up its financial market, and would further simplify the procedures for foreign investors to gain access.
She also said that the trading hours of its onshore interbank foreign exchange market will be extended without elaborating on the details of the change.
China maintains a closed capital account and has strict foreign exchange rules to discourage free flow of money in and out of the country.
While major currency markets operate 24 hours a day, the yuan trading session in the interbank market in China currently runs from 9.30am until 11.30pm.