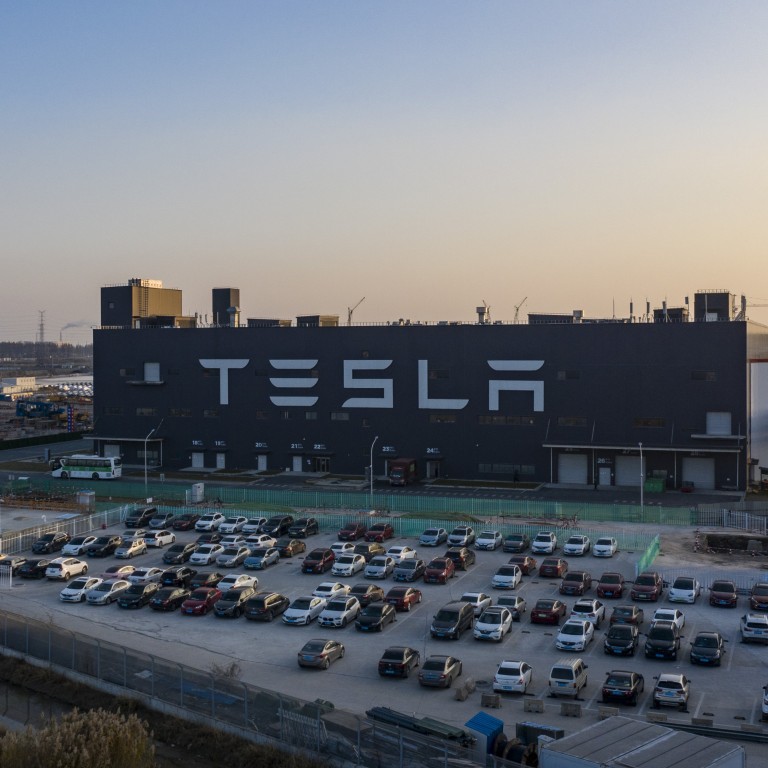 Explainer

|
How much is China's foreign direct investment and is it still a good destination for overseas investors?
Foreign direct investment (FDI) into China increased by 26.1 per cent in US dollar terms in the first four months of 2022 compared to a year earlier
But questions have been raised over whether China's will remain a preferred destination for foreign investment due to its zero-Covid policy
Amid China's draconian zero-Covid policy, an increasing number of foreign companies have, or plan to, delay or cut any new investment in the country.
This source of funding, referred to as foreign direct investment (FDI), offers a barometer to gauge the long-term interest of foreign business community in China.
Official FDI figures showed an increase of 26.1 per cent in US dollar terms in the first four months of 2022 compared to a year earlier, but there are suggestions some are looking to move their operations out of the country.
This has added to the debate of an exodus from China that has been unfolding for years amid rising labour costs and geopolitical tensions.
What is foreign direct investment (FDI)?
FDI includes actions of an individual foreign investor or a group of foreign investors that set up an entity or invest in a new project in China.
Examples include NBCUniversal setting up a subsidiary and a joint venture to establish the Universal Beijing Resort.
Tesla's 50 billion yuan (US$7.5 billion) gigafactory in Shanghai, or Starbucks' 1.1 billion yuan innovation park in Kunshan in Jiangsu province are also considered examples of FDI into China.
FDI inflows into China (1984-2021)
| Year | US$ billions |
| --- | --- |
| 1984 | 1.43 |
| 1985 | 1.96 |
| 1986 | 2.24 |
| 1987 | 2.31 |
| 1988 | 3.19 |
| 1989 | 3.39 |
| 1990 | 3.49 |
| 1991 | 4.37 |
| 1992 | 11.01 |
| 1993 | 27.52 |
| 1994 | 33.77 |
| 1995 | 37.52 |
| 1996 | 41.73 |
| 1997 | 45.26 |
| 1998 | 45.46 |
| 1999 | 40.32 |
| 2000 | 40.72 |
| 2001 | 46.88 |
| 2002 | 52.74 |
| 2003 | 53.51 |
| 2004 | 60.63 |
| 2005 | 60.33 |
| 2006 | 65.82 |
| 2007 | 74.77 |
| 2008 | 92.40 |
| 2009 | 90.03 |
| 2010 | 105.74 |
| 2011 | 116.01 |
| 2012 | 111.72 |
| 2013 | 117.59 |
| 2014 | 119.56 |
| 2015 | 126.27 |
| 2016 | 126 |
| 2017 | 131.04 |
| 2018 | 134.97 |
| 2019 | 138.13 |
| 2020 | 144.37 |
| 2021 | 173.5 |
Source: Ministry of Commerce/Wind
FDI could also include a foreign investor obtaining shares, equity, property shares or other similar interests in a domestic Chinese company.
It does not include FDI in the banking, securities and insurance sectors, or foreign capital inflow and outflow via the stock markets.
In 2021, there were around 48,000 newly established foreign-invested enterprises in China, up by 23.5 per cent year on year, compared to 40,910 in 2019 and 60,560 in 2018, according to China's Ministry of Commerce.
How is China's FDI calculated?
China's Ministry of Commerce actually has two indices to gauge the inflow of FDI.
Actual use of foreign investment measures the amount of the money that China has already received when carrying out a contract with foreign companies.
This is the figure released each month by the Ministry of Commerce as the indicator of FDI.
In the first four months of 2022, China's non-financial actual use of foreign investment rose by 26.1 per cent from a year earlier to US$74.47 billion.
Contractual foreign direct investment shows the amount committed by foreign investors, although Beijing has stopped consistently releasing the national figure since 2016, making it difficult to examine the trend of FDI into China.
"The amount of actual use is determined by the previous contracts. The future [of FDI] rests with the contractual amount, but now there is no figure for this," said Wei Jianing, a former research fellow at the Development Research Centre under China's State Council.
"However, under the current international situation, we think it is difficult to be very optimistic about [the contractual amount]."
How much FDI does China receive?
In 2021, China's actual use of FDI hit US$173.48 billion in US dollar terms, up by 20.2 per cent year on year, according to the Ministry of Commerce.
In US dollar terms, China's FDI totalled US$144.37 billion in 2020, up by 5.7 per cent.
Where does China's FDI come from?
China's FDI includes investment from Hong Kong and Macau – its two special administrative regions – and Taiwan, the territory which Beijing claims as a part of China.
Hong Kong has long been the single largest source of FDI into mainland China during the past four decades, accounting for over a half of the overall value, as the city plays as a major channel for bridging foreign money and technology.
In 2020, Hong Kong contributed 70.8 per cent of the actual use of foreign investment in China.
In US dollar terms, the value of investment from Hong Kong into China in 2020 rose by 74.7 per cent from a decade earlier, while the overall FDI increased by 30.2 per cent during the same period.
Direct investment from the other parts of the world, though, fell by 19.6 per cent between 2010-20.
Investment from the United States slumped by 23.8 per cent in 2020 compared with 10 years earlier, while its proportion among overall FDI sharply fell to 1.54 per cent from a high of 13.1 per cent in 1990.
Investment from the European Union fell by 11.8 per cent from the previous year in 2020, while its proportion among the overall FDI declined to 3.8 per cent from a high of 11.1 per cent in 1999.
Apart from Hong Kong, Singapore, the so-called tax havens of the British Virgin Islands and the Cayman Islands have also traditionally ranked high as major investment sources for China.
Official data counts the source of the investment based on the place of registration of the business instead of where the money ultimately comes from.
That means investments into mainland China from Hong Kong, Singapore and the so-called tax havens are not only from subsidiaries of foreign multinationals, but also from firms set up by mainland businesses.
Research by the Chinese Academy of Social Sciences and Nankai University, which was published in a journal under the People's Bank of China in February, estimated that around 36.7 per cent of existing FDI was actually round-tripping investment made by mainland enterprises.
"Under the existing statistical system, China's inward foreign direct investment position is overvalued by at least 30 per cent," said the research.
"In this way, [mainland] companies cannot only reduce the tax burden and enjoy preferential benefits, but also set up special purpose entities in offshore financial centres to enjoy the additional benefit of listing overseas."
What does the latest regional FDI data show?
China's annual contractual FDI in 2016 stood at US$347.4 billion, up nearly 6 per cent from the previous year, according to Post calculations based on data from the commerce ministry yearbooks.
More recent Regional official data, though, may offer some sporadic insight as to whether foreign firms and investors are pulling their resources out of China.
In Shanghai, the number of FDI contracts slumped by 98 per cent from a year ago in April, falling for the seventh consecutive month, according to the local statistics bureau.
The value of contractual FDI into Guangdong province – the largest economy in China and one of the country's major gateways for foreign investment – fell by 25.4 per cent in the first four months of 2022.
Shenzhen, the hi-tech hub bordering Hong Kong, saw the value of contractual FDI drop by 15.2 per cent in the first quarter of the year.
The value of the FDI contracted in the northern coastal city of Yantai in Shandong province also declined by 23.9 per cent in the January-March period.
In the southeastern port city Ningbo in Zhejiang province, the value of contractual FDI was 40.3 per cent lower in the first quarter of 2022 than a year earlier, according to calculations based on official municipal figures.
What is the outlook for China's FDI?
An American Chamber of Commerce (AmCham) in China survey in May found that 51 per cent of respondents have already delayed or decreased investments as a result of the recent coronavirus outbreak.
Roughly half of the companies surveyed said foreign talent is either significantly less likely or refusing to relocate to China as a result of the "dynamic zero-Covid" policies.
"In the past couple of years with these Covid interruptions, people have started to ask the question again and again, should we look at other locations. I will say the global manufacturing and global supply chain is China's opportunity to make it or lose it," AmCham China president Michael Hart said in May.
He said that the way in which China reacted to the coronavirus and shut down supply chains made it less popular, so companies who prefer to continue to produce or source from China are being forced to look at other locations.
"Unfortunately, the Covid lockdown this year and the restrictions for the past two years are going to mean three, four, five years from now, we will see investment [into China] decline most likely," he said.
A survey by the European Union Chamber of Commerce in China at the start of May said 23 per cent of member companies polled were considering shifting current or planned investments out of the country due to the virus control measures.
Premier Li Keqiang
addressed the issue at the end of May,
saying China must unblock international airline routes and increase domestic and international flights in an orderly manner, as well as formulate arrangements to facilitate the travel and exchange of personnel from foreign companies.