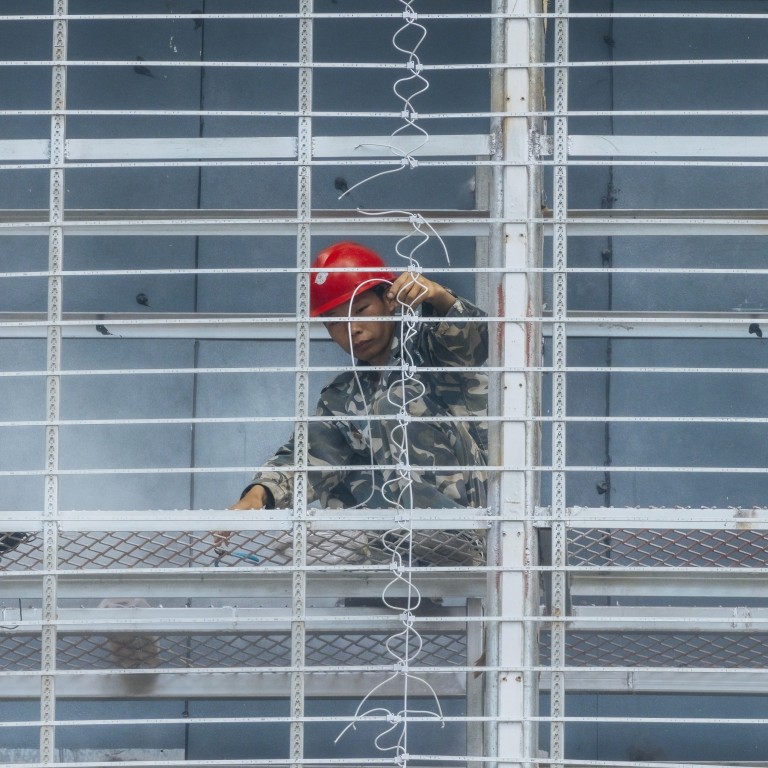 China's economic recovery clouded by zero-Covid even as manufacturing, services expand for first time in 4 months
Official manufacturing and non-manufacturing purchasing managers' indices (PMI) rose in June, both returning to expansion for the first time since February
But concerns remain after President Xi Jinping said China cannot afford to relax its zero-Covid strategy at the cost of short-term economic growth
China's economic recovery continued in June, but the resilience will continue to be tested by the possibility of future coronavirus control measures after Beijing reaffirmed its zero-tolerance strategy, analysts said.
The official manufacturing purchasing managers' index (PMI) rose to 50.2 in June, up from
49.6 in May
, marking the first time since February that the gauge has risen above the 50 mark that separates expansion from contraction, data released on Thursday showed.
The official non-manufacturing PMI, which measures business sentiment in the services and construction sectors, also rose to 54.7 from 47.8 in May, also expanding for the first time since February. It is also the fastest pace the sector has expanded in 13 months since the index hit
55.2 in May last year.
The official composite PMI, which includes both manufacturing and services activity, also rose from 48.4 in May to 54.1 in June.
"June returning to expansionary territory showed businesses had obviously positive changes from May," said senior National Bureau of Statistics statistician Zhao Qinghe.
"However, there are still many uncertainties in the domestic and external environment. We need to fully implement existing stabilisation measures, actively expand demand and consolidate the growth momentum."
"Future demand depends on the likelihood of further lockdowns as the government remains committed to its zero-Covid policy," said Iris Pang, chief Greater China economist at ING.
"We think that it will be challenging for the government to achieve the 5.5 per cent [economic growth] target set in March. There will need to be a lot more infrastructure activity if the government is to achieve this target."
The NBS' Zhao added that the 5.7 percentage point increase in the composite index suggests corporate operations have shown an overall recovery.
In its quarterly monetary policy statement on Wednesday, the People's Bank of China said it would enhance countercyclical adjustments to provide "more powerful support" for the real economy.
And the concerns were highlighted in the manufacturing and non-manufacturing PMI as the gauges for employment both remained in contraction.
"Household finances and consumer confidence remain fragile. Once the reopening boost fades, this will weigh on any further recovery," said Julian Evans-Pritchard, a senior China economist with Capital Economics.
Within the official manufacturing PMI, the subindex for production rose to 52.8, up from 49.7 in May.
Demand also improved as the subindex for new orders rose to 50.4 from 48.2 in May, while new export orders rose to 49.5, compared with 46.2 a month earlier.
Within the official non-manufacturing PMI, the construction subindex rose to 56.4 in June from 52.2 in May, while the service subindex rose to 54.3 from 47.1.
"This surge of economic activities will likely keep the momentum into July, as further relaxation of mobility restriction takes place."