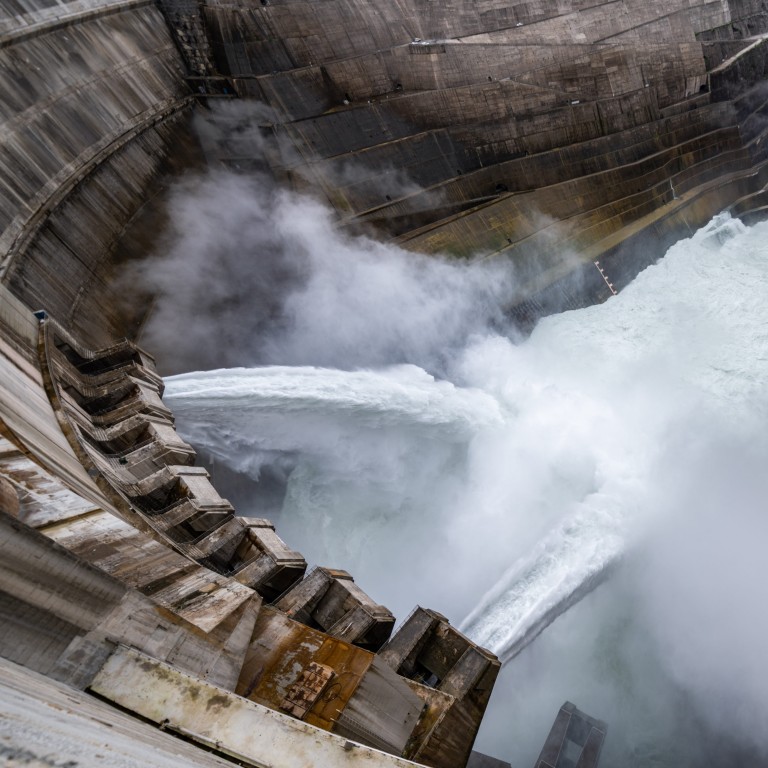 China heatwave prompts energy curbs for manufacturing hub, but repeat of power crisis unlikely
Zhejiang province reported record electricity consumption on Monday before temperatures topped 42 degrees Celsius (107 degrees Fahrenheit) on Wednesday
China experienced a nationwide power crunch last year, although a repeat is viewed as unlikely due to efforts by Beijing to ensure energy security
One of China's major manufacturing hubs has restricted power usage for some factories amid a stifling heatwave and rising coal prices, raising concerns over a potential large-scale power outage that could further debilitate the struggling sector.
Polyester and textile factories, as well as printing and dyeing mills, across eastern China's Zhejiang province received power rationing notices this week, according to textile industry news service CCF, following a meeting of the Zhejiang Energy Administration.
Zhejiang, one of China's wealthiest provinces that neighbours Shanghai, reported record electricity consumption of more than 100 million kilowatts on Monday before temperatures topped 42 degrees Celsius (107 degrees Fahrenheit) on Wednesday.
Two polyester manufacturers confirmed to the Post on the condition of anonymity that they had been requested to restrict their power use starting from Tuesday, with one claiming the restrictions will be enforced until the end of August.
"Our machines run 24 hours a day, every day of the year, nonstop, the first process and the last process are connected so the whole production chain will be affected if any one of the processes stops," said a member of staff from one of the factories, who asked not to be named.
"Unlike the food industry or processing plants, for which the impact of intermittent production stoppages are minor and only involves the attendance of workers, [the power restriction] will affect all aspects of a company like ours, not only production, but also various costs and expenses plus manpower efficiency."
Another polyester manufacturer said that it is already preparing to shut down some of its machines after receiving a power restriction notice on Monday.
"Although there are government subsidies for companies that cooperate with power restrictions, there is an impact on production," said a member of staff, who also spoke on the condition of anonymity.
The plans suggest power use by some inefficient or high-consumption industries will be curbed to avoid overloads and to prioritise residential use and more crucial industries, according to energy industry news service BJX.com.
However, mass power restrictions are unlikely to occur this year, analysts said, as authorities have repeatedly said that there will be no repeat of the power crisis that rocked the country last year.
Premier Li Keqiang already
pledged "resolute efforts"
to stamp out electricity cuts during a trip to the southwestern Yunnan province in May.
Days before Li's remarks, the Communist Party's flagship magazine Qiushi also published details of a speech by President Xi Jinping in which he vowed the government "will never allow a major incident like large-scale power cuts to happen again".
The National Development and Reform Commission also said last month that sufficient coal storage and water volume at hydroelectric power plants will secure a sufficient supply of electricity for the demands of the summer peak.
But with the ongoing heatwave sweeping central and eastern China, some provinces could still experience tight supply during peak hours, according to the China Electricity Council.
"Demand for cooling will continue to push peak loads above record levels," said Qin Yan, a carbon analyst with financial services company Refinitiv.
"However, I would not expect to see mass power restrictions. A lot of measures have been taken to strengthen power supply security since the autumn of 2021, including boosting domestic coal production and coal plants' stockpiles."
According to the China Electricity Council, as of the end of June, coal storage as its listed coal-fired power companies increased by 42.6 per cent compared to last year and reached 96.01 million tonnes, which could last 22.4 days.
China's efforts to increase hydroelectric power and bolster its policy focus on power supply security will also make mass power restrictions unlikely, according to Lara Dong, senior director with China Power and Renewables at S&P Global Commodity Insights.
"Sporadic regional power rationing is still possible and may be applied to the manufacturing sector in related areas, especially the energy-intensive sectors that are usually the first to be tapped when load shedding takes place," said Dong.
In the past month, some factories in Chengdu in Sichuan province and Ningbo in Zhejiang have already reported experiencing short periods of power outages ordered by the government.
China experienced a
nationwide power crunch last year
prompted by high coal prices, supply shortages and local governments attempting to meet their carbon emission targets.
The heatwaves could prompt governments to ease restrictions on coal-fired power plants to meet soaring demand, said independent economist Hong Hao, who added that some level of power rationing is still likely.
A power shortage as extensive as last year could seriously cripple China's manufacturing sector and exports on which it has relied upon for growth to aid its coronavirus-hit economy, added Hong.
"[June's] new export data showed exports are strong, but imports are weak, indicating insufficient domestic demand," he said.
"If overseas production capacities recover and industrial chains offshore, that would result in serious excess capacity. If that's the case, the investments in the past years will be all in vain."