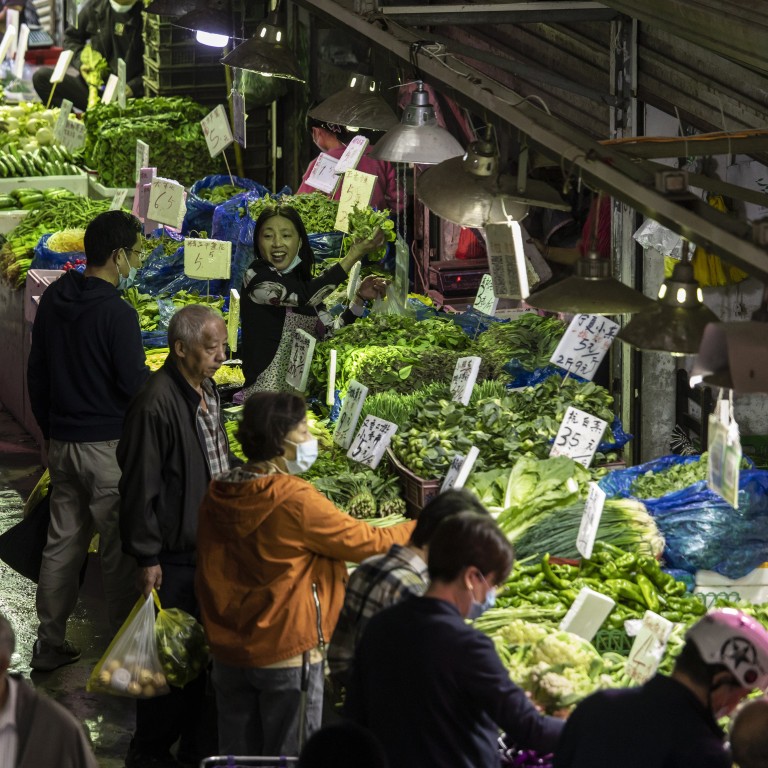 China can 'live with' slightly lower GDP growth if inflation stays below 3.5 per cent, says Premier Li Keqiang
Premier Li Keqiang says if China can keep the unemployment rate below 5.5 per cent and inflation under 3.5 per cent it can tolerate a slightly lower growth rate
China's economic recovery is still fragile, but Beijing has ruled out large stimulus because it is wary of fuelling high inflation that has ravaged Western economies
Chinese Premier Li Keqiang has signalled a higher tolerance for inflation this year, as Beijing looks to stabilise the economy in the face of multiple headwinds ranging from global recession risks to geopolitical uncertainty.
Speaking at a forum of nearly 400 business leaders from more than 50 countries last month, Li indicated that China's inflation rate could reach 3.5 per cent this year, a broader range than the target of around 3 per cent proposed by government in March.
China's consumer price index (CPI) rose by
2.5 per cent in June
from a year earlier, up from a rise of 2.1 per cent in May.
"If we can keep the unemployment rate below 5.5 per cent and the CPI rise stays under 3.5 per cent for the whole year, we can live with a growth rate that is slightly higher or lower than the target, not too low of course," Li said in an address to the World Economic Forum (WEF), which was posted online last month.
"Why is it acceptable? That's because, with stable employment and stable prices, we can say the economy has stayed within a proper range.
"Our major consideration is to stabilise the economy and at the same time, avert the potential danger of inflation."
However, wary of fuelling the type of inflation ravaging Western economies, Beijing has ruled out large-scale stimulus.
High energy and food prices, driven by the war in Ukraine, pushed inflation in June to 9.4 per cent in Britain and 9.1 per cent in the United States, some of the highest readings in decades.
But Beijing appears unmoved. Speaking at the WEF virtual dialogue, Li said although there was room for fiscal and monetary support to help China reach a high growth rate, it cannot ignore inflationary pressures and overdraw on the future.
"It is fair to say that the current policy measures are the right ones to take," he said.
China's top leaders have also made it clear that ensuring a bumper harvest for the whole year is a priority in the second half of 2022, and doing so is crucial in helping the country keep inflation down.
Li said stabilising prices will send a positive signal to the market and prevent "serious or even runaway inflation", which could affect public expectations and distort prices further.
"Given the size of the economy, and a large number of people entering the labour force each year … should economic activity deviate from the proper range, it would entail enormous costs in bringing it back to track," Li said.