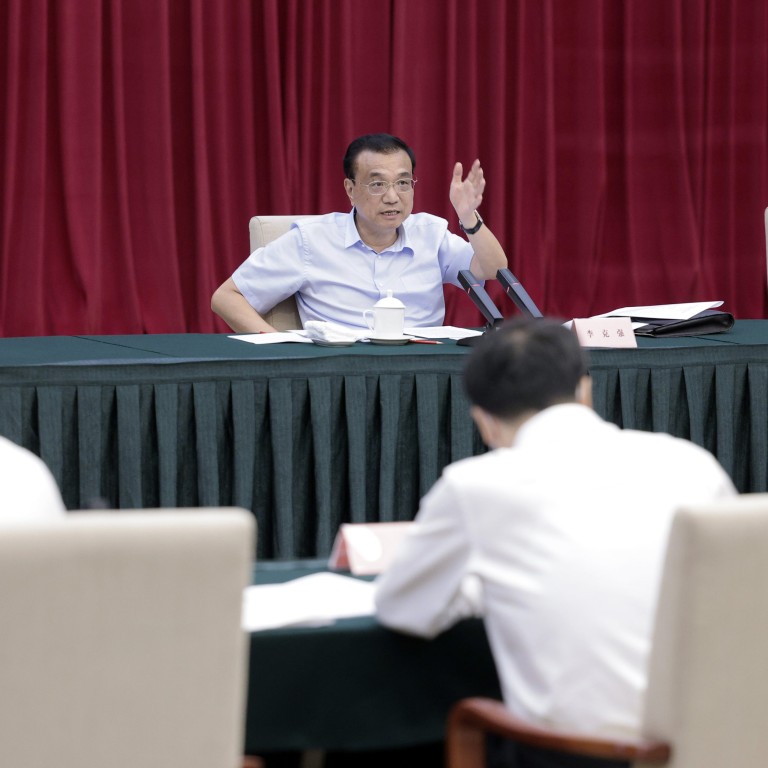 China's electric vehicles, tech lauded on premier's symbolic Shenzhen tour as Beijing seeks economic stability
Li Keqiang's visit to the southern tech hub is being viewed as a fact-finding mission ahead of a key Politburo meeting at the end of this month
The 67-year-old visited tech giant Huawei Technologies, carmaker BYD and Yantian Port, while calling for more 'reform and opening up'
Premier Li Keqiang has thrown Beijing's support behind entrepreneurs, new energy vehicles and technology during a whistle-stop tour of Shenzhen, with China looking towards one of its most "important and strategic regions" to shore up the economy.
Li emerged from the annual summer retreat to
visit the southern tech hub
in what is being viewed as a fact-finding mission ahead of a key Politburo meeting at the end of this month, where top officials will discuss the biggest challenges facing the country.
The 67-year-old Li, who will retire later this year after serving two five-year terms, visited technology giant Huawei Technologies Co, Chinese carmaker BYD, Yantian Port and spoke to entrepreneurs over two days on Tuesday and Wednesday.
He also stopped at Lotus Hill Park, which features a bronze statue of late paramount leader Deng Xiaoping, the architect of China's economic reform.
"Shenzhen is at the forefront of China's reform and opening up. We must insist on reform and opening up. Openness is the basic policy of our country," Li said during a visit to Yantian Port in a video posted to Chinese social media that has since been removed.
"China's opening will continue to move on. The Yellow River and the Yangtze River will not flow backward. The waters of Yantian Port will also flow incessantly, and not only will [Yantian Port] continue to maintain your advantages, but also expand your advantages."
"The Yangtze River Delta and Pearl River Delta have always been the most important and strategic regions of the Chinese economy. They are not only the key manufacturing centres, but also the frontier of the reform and opening-up policy," said Dong Jinyue, senior China economist at BBVA Research.
"In addition, Li's visit to Huawei Technologies Co means the Pearl Delta River is also a pioneering region of technology advancement. These two regions take around 35 per cent of the total [gross domestic product] in China.
"That means when the authorities want to boost growth and secure a soft-landing of the economy, these regions are of most strategic importance."
Last month, Li also convened a meeting with local heads of five coastal regions, calling on them to "
exhaust all means
" to stabilise production and employment.
"Under the recent context of the anti-corruption campaign for the chip industry, the premier's visit to Shenzhen will further urge hi-tech and new energy manufacturing companies to realise positive development," said Xu Yang, principal economist at the Hong Kong-based CR-Wellington AI Fund.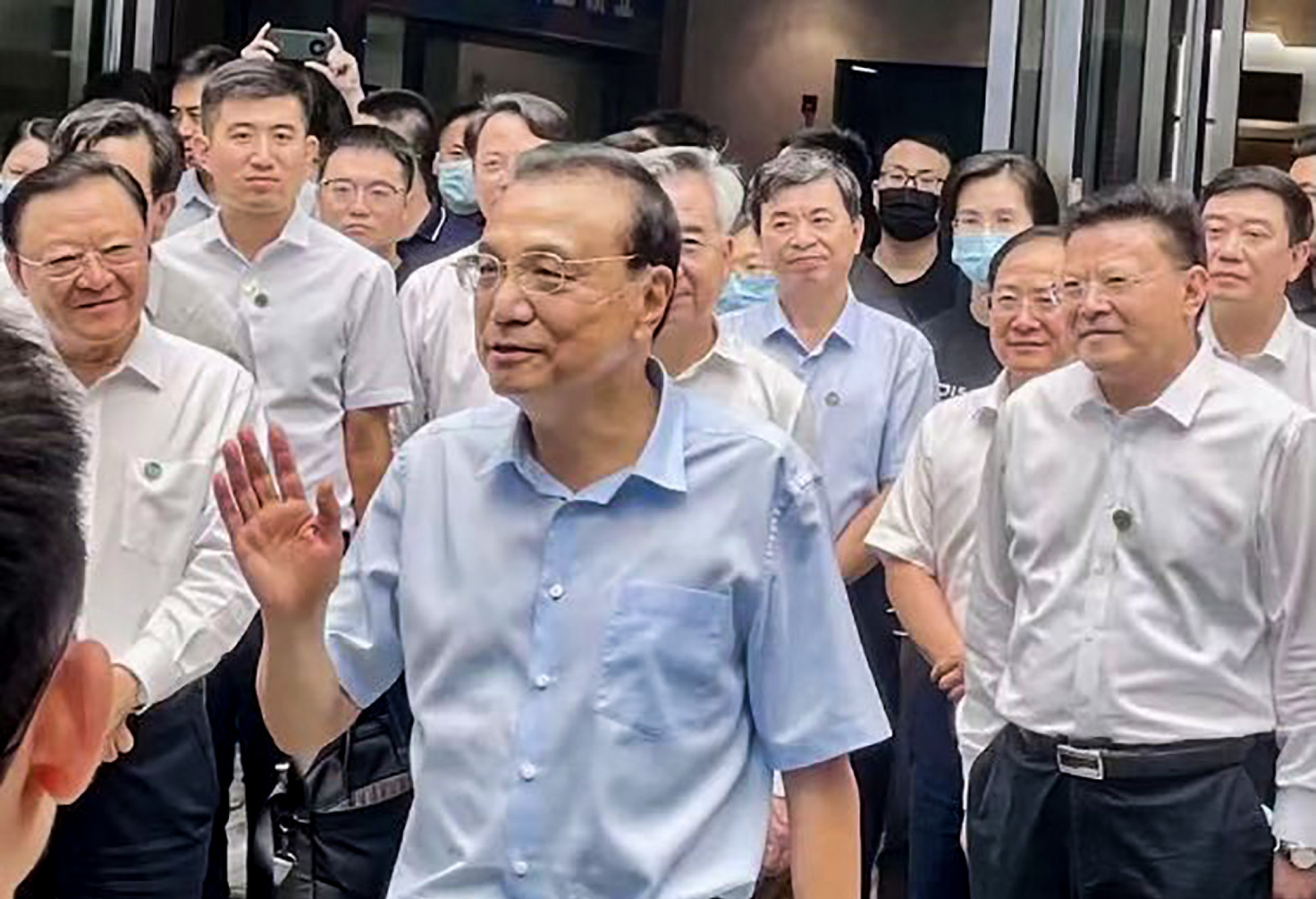 In a meeting with leaders from Guangdong and via video link with provincial chiefs from Jiangsu, Zhejiang, Shandong, Henan and Sichuan on Tuesday, Li urged authorities to make full use of government policies and safeguard market drivers to stabilise the economy and ensure employment for migrant workers.
"Our government will provide you with interest-free funds [to start your business] and you will be able to earn the funds back. Then our government can provide funds to more entrepreneurs. You are leading the way for mass entrepreneurs," Li told private business owners after visiting investment conglomerate Galaxy Industrial Group's office.
In the first half of the year, Chinese car manufacturers exported 1.218 million vehicles, a year-on-year increase of 47.1 per cent, while China's new energy market exported a total of 202,000 vehicles, accounting for 16.6 per cent of total car exports.
"[We] will support the development of new energy vehicles. We will continue to exempt new energy vehicles from all kinds of taxes," Li said during his visit to BYD.
This led to China's total trade surplus hitting an all-time high of US$101.26 billion last month.
"Li especially chose Yantian Port in Shenzhen to talk about reform and opening-up as a basic national policy," said Liu Kaiming, head of the Institute of Contemporary Observation think tank.
"Li went to Shenzhen to hold the meeting of six major economic provinces, which was to emphasise not only the importance of stabilising the economy, but also the importance of opening-up to the outside world and international economic cooperation, conveying the possibility that Beijing has already made a turn in the future policy direction."
Liu said China's export performance in the second quarter illustrated the importance of international trade to the economy, which would be unstable without the opening up of coastal provinces to the outside world.
The provincial government of Guangdong, China's largest economy and a trade powerhouse, said at the start of August it would promote exports while expanding imports; speed up the smooth flow of trade routes with Hong Kong; and spare no effort in helping foreign trade firms secure orders and access the market.
"Affected by the domestic epidemic and the international situation, the overall economic growth of Shenzhen has slowed down significantly, especially for [small and medium-sized enterprises], manufacturing and service industries," said Guo Wanda, vice-president of the Shenzhen-based China Development Institute, a think tank under the Shenzhen government.
"But in fact, Shenzhen's economic situation has been better than most cities in China, which are facing greater economic downward pressure."