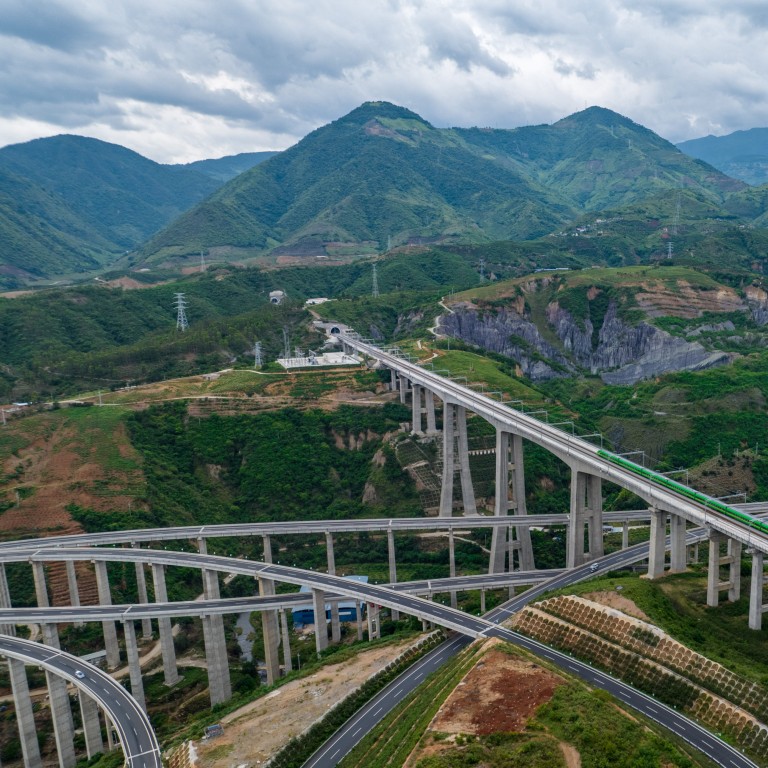 China to sell US$230 billion of local debt as fiscal income slumps amid coronavirus, property pressures
Local authorities are believed to have room to issue an extra 1.55 trillion yuan (US$229 billion) in special debt and bonds this year to support infrastructure investment
Government finances have been squeezed this year as coronavirus lockdowns and an ongoing slump in the property market curbed economic growth and tax income
China's local governments are likely to sell more bonds in coming months, providing them with more resources to fund infrastructure projects as their finances come under strain.
Local governments have room to issue an extra 1.55 trillion yuan (US$229 billion) in special debt and bonds this year to
support infrastructure investment,
based on unused quota from previous years, several Chinese state newspapers reported on Thursday, citing analysts.
Government finances have been squeezed this year as coronavirus lockdowns and an ongoing slump in the property market curbed economic growth and tax income.
Revenue has also been impacted by tax cuts given to businesses to help shore them up during the downturn.
Zhang Yiqun, a member of the Society of Public Finance of China, said the third quarter will be an important window for sales of additional local government special bonds, according to the Shanghai Securities News.
The quota for next year's special bonds may also be brought forward to be used in the fourth quarter of this year, the newspaper cited Luo Zhiheng, chief economist at Yuekai Securities, as saying.
Data on Wednesday showed a further drop in government income. General public revenue in the first seven months of this year was US trillion yuan (US$1.8 trillion), 9.2 per cent less than a year ago, according to a statement by the Ministry of Finance.
That was an improvement from the 10.2 per cent fall in the first half of the year, and it would have risen 3.2 per cent if not for tax rebates, the ministry said.
Demand from property developers to buy land has collapsed as the housing crisis deepened.
As a result, local governments' revenue from selling land in the seven months plummeted almost 32 per cent to 2.8 trillion yuan, with the magnitude of the fall largely unchanged from June, official data showed.
Revenue from deed taxes, which are paid when a property is bought or sold, also fell by 28.3 per cent.
A liquidity crisis among China's property developers has led to a plunge in their new projects and put around 5 per cent of existing flat construction on hold, equivalent to an estimated 500 million square metres (5,382 sq ft) of floor space, sparking mortgage strikes by angry homebuyers.
At the same time, local governments have been pushed to spend more on virus testing and controls.
General public spending was up 6.4 per cent from a year ago, accelerating from 5.9 per cent by June, the data showed.
That mismatch drove the augmented budget deficit to 5.24 trillion yuan so far this year, according to Bloomberg calculations based on ministry's data.
The augmented fiscal position includes the main general public budgets and the fund budgets for all levels of government.