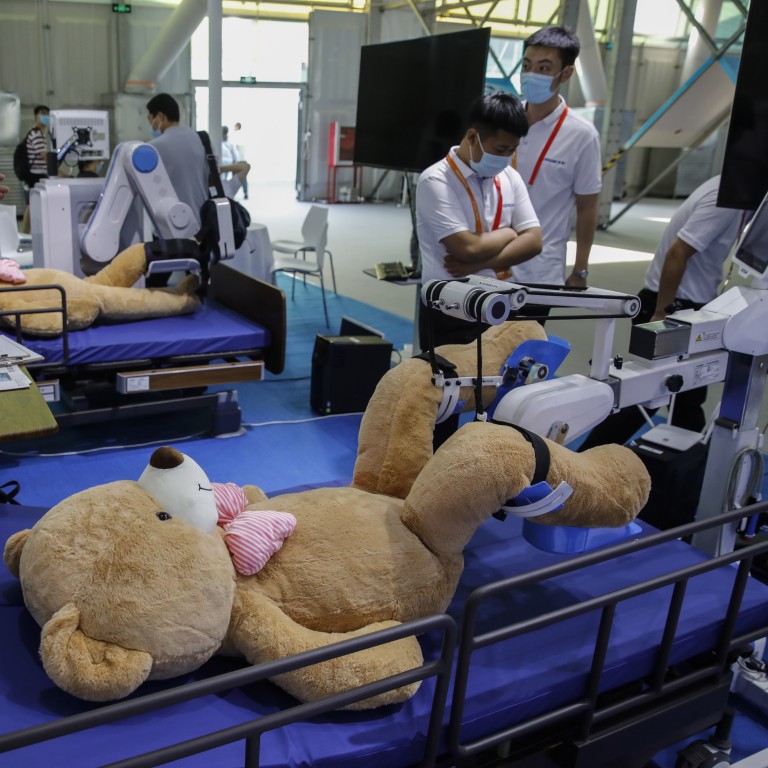 China's services trade facing 'pressure to survive' as coronavirus weighs on outlook
China's services trade deficit reached US$7.9 billion in June, the biggest since December
The government-sponsored China International Fair for Trade in Services (CIFTIS) takes place in Beijing from August 31 to September 5
China is facing growing challenges in international services trade as coronavirus outbreaks curb mobility and softening external demand weighs on firms' operating outlooks, the country's vice-commerce minister said on Tuesday.
Local outbreaks have restricted cross-border movement, hurting travel, construction and exhibitions, said vice-commerce minister Sheng Qiuping at a press conference.
"In particular, small and medium-sized enterprises, which have relatively weak abilities to ward off risks, are facing greater pressure to survive."
Amid a sluggish global economic recovery, he said China's services trade faces risks of declining external demand.
The world's second-largest economy narrowly avoided contraction in the second quarter as widespread coronavirus lockdowns and a property crisis took a heavy toll on consumer and business confidence.
China will accelerate its pace of reopening and promote a negative list for cross-border trade in services, Sheng said.
According to data from the State Administration of Foreign Exchange, the country's services trade deficit reached US$7.9 billion in June, the biggest since December.
The government-sponsored CIFTIS takes place in Beijing from August 31 to September 5.