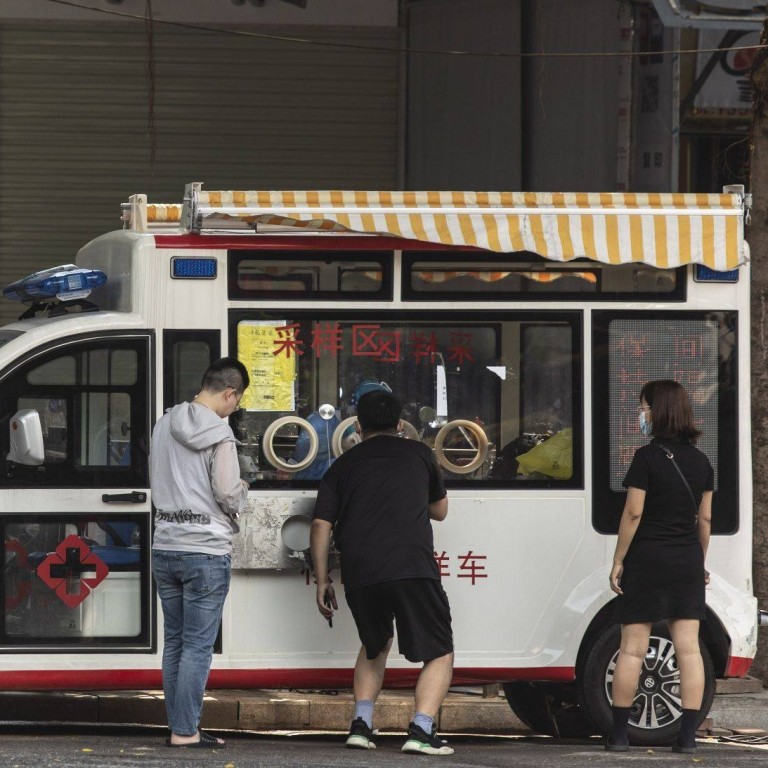 China's capital outflows hit US$8.8 billion in October amid 'notable shift' by foreign investors
Outflows from Chinese equities reached US$7.6 billion last month, with US$1.2 billion removed from bond markets, according to the Institute of International Finance (IIF)
Concerns over China's prolonged zero-Covid policy have weighed on investor sentiment this year, which has led to a series of sell-offs of yuan-denominated assets
Foreign investors pulled US$8.8 billion of funds from Chinese stocks and bonds in October, reflecting changes in sentiment over geopolitical concerns and anxiety over Beijing's zero-Covid policy, according to the Institute of International Finance (IIF).
Outflows from Chinese equities reached US$7.6 billion last month, with the remaining US$1.2 billion removed from bond markets, the US-based IIF said on Tuesday.
There had been an outflow of just US$700 million in Chinese equities and US$1.4 billion in debt in September, according to data from the IIF.
Outflows from Chinese stocks and bonds
have accelerated since Russia's invasion of Ukraine
at the end of February, which the IIF attributed to a possible realignment in emerging market capital away from China even as flows to the rest of emerging markets remained relatively robust.
China in the past decade has attracted persistent and strong capital inflows at the expense of the rest of the emerging market, the IIF said.
"Therefore, the shift to outflows in 2022 is notable and reflects lots of discussions in the asset management community," the IIF said.
"At the time, it was an open question if outflows from China were either a short-term phenomenon or part of a more structural realignment. Increasingly, this question is being settled in favour of the latter, with market participants looking at China in a new light.
"This shift reflects geopolitical concerns and anxiety that the government's zero-Covid policy could weigh on China in the medium term."
Liang Wannian, head of an expert panel on China's coronavirus response, told state broadcaster CCTV last month that there is
no timeline for an exit
from the zero-Covid strategy.
Growing concerns over China's prolonged zero-Covid policy, which mandates lockdowns, mass screening and quarantine, have weighed on investors' sentiment this year, which has led to a series of sell-offs of yuan-denominated assets.
The US Federal Reserve's rate increases
have also exacerbated fund flows from Chinese equities and bonds, putting the yuan under pressure, with the currency losing 14 per cent against the US dollar this year.
Investors are also wary of the poor performance of Chinese property developers, many of which borrow heavily in the debt markets.
The spread between 10-year US and China sovereign bonds has also widened from 20 basis points in June to 139 basis points in October, as yields on China's government bonds became less attractive compared to US treasuries.
French investment bank Natixis estimated that foreign investors have offloaded 598 billion yuan (US$82.5 billion) of onshore Chinese bonds between January and September.
The total share of foreign investors' holdings in onshore bonds has been reduced from 3.45 per cent in 2021 to 2.69 per cent in September, according to Natixis.
"If the US takes a less hawkish stance in rate hikes, the stable lower yield differentials with China may reduce the pressure on capital outflows," said Natixis on Monday.
"Still, real estate is the Gordian knot in the economy and the reason behind the poor investor's confidence in the bond markets," they added referring to the proverbial term for a problem solvable only by bold action.