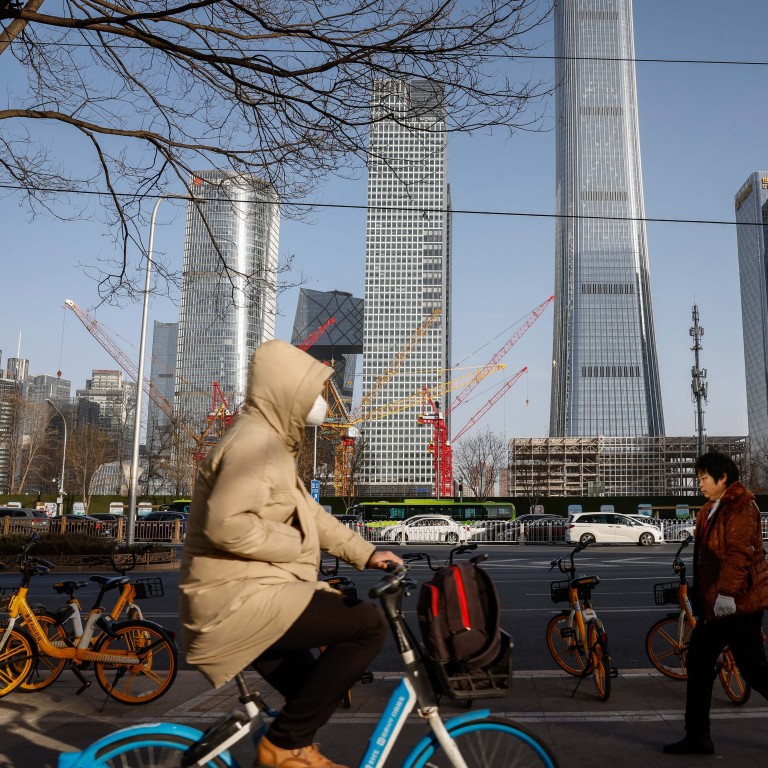 China set for 'steady, continuous' foreign capital inflows as overseas investors return amid reopening
Foreign investors purchased a net US$12.6 billion of stocks and bonds in the first half of January, the State Administration of Foreign Exchange said
China faced capital outflow pressure last year amid its economic slowdown, aggressive US interest rate increases and Russia's invasion of Ukraine
China is expected to see "steady and continuous" capital inflows this year after its reopening, as overseas investors increased holdings of onshore yuan assets in January.
Foreign investors purchased a net US$12.6 billion of stocks and bonds in the first half of January, having bought a net US$15.7 billion in December, according to the State Administration of Foreign Exchange (SAFE).
"In terms of the latest market data, foreign investment in the domestic securities market has been active recently," said SAFE spokeswoman Wang Chunying on Wednesday.
But it witnessed a recovery in capital flows last month due to a slower pace of US interest rate increases and Beijing's pivot away from its zero-Covid policy.
"Looking ahead, the external situation is still uncertain, but the domestic economy is likely to rebound, and we have a foundation and conditions to keep a stable performance in foreign exchange market, and cross-border capital movement will become more stable," added Wang.
Officials have predicted that China will return to normal following its reopening after its economy
rose by 3 per cent in 2022.
This was the second-worse growth in 46 years as Beijing's hardline virus controls took a heavy toll on the economy last year.
"China will see stable economic growth and yuan assets have become more attractive as safe-haven assets, which will support steady and continuous foreign investment in the Chinese securities markets," said Wang.
The Chinese yuan has been strengthened over the past week against the US dollar, amid rising confidence in the country's economic prospects this year.
Beijing has also made restoring market confidence a major task this year, with a lack of policy certainty and predictability major concerns for foreign businesses and the private sector, hurting the allure of the Chinese market as a prime investment destination.
Wang said China will continue to create a sound policy environment for cross-border capital flows, while also increasing efforts to attract foreign capital.
"Inflation in major developed economies has eased recently, while economic downward pressures are on the rise, which may lead paces of monetary tightening to ease and the marginal weakening of the spillover effects," Wang added.
People's Bank of China deputy governor Xuan Changneng said last week that the central bank would appropriately handle shocks emanating from monetary adjustments in advanced economies.