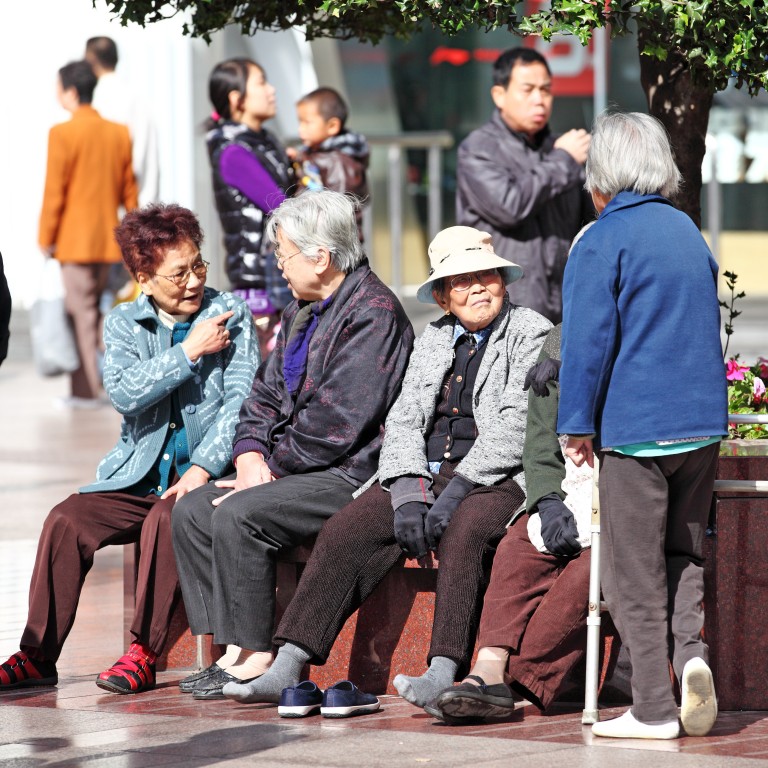 China population: retirement age cannot be one-size-fits-all, Beijing adviser says as retirees to hit record
China's retirement ages are among the world's lowest – 60 for men, 55 for female office workers, and 50 for female blue-collar workers
More than 28 million Chinese people will retire this year, and while Beijing has already said it will raise retirement ages, no timetable has been released
With 28 million Chinese set to retire this year, the nation needs a more flexible employment system that better utilises older people in society, including by allowing retirees to contribute in high-demand fields such as medicine and education, according to a Beijing policy adviser.
The massive number of retirees – which could peak this year, as 1963 saw the most births in China's history – is putting a heavy strain on the nation's pension scheme and elderly-care infrastructure, adding to the economic pressure that an ageing society has on the struggling economy.
China's retirement ages are among the world's lowest – 60 for men, 55 for female office workers, and 50 for female blue-collar workers. Beijing has been
saying for years
that it will raise retirement ages, but no timetable has been released.
And now, the country that just saw its
fewest births in six decades
is expected to usher a record number of workers into retirement this year.
"The postponement of retirement ages is undoubtedly a global trend," said Du Peng, Renmin University vice-president, who is also an adviser to the Ministry of Civil Affairs.
Policymakers must take targeted and flexible measures to suit the new reality, he added, noting that many older people are better educated nowadays.
Du, who also heads the university's Institute of Gerontology, which focuses on all aspects of the ageing process, expects there will be nearly 300 million people in China aged 60 and above this year, while many will retire at the age of 50.
But retirees should not be considered a burden or unserviceable, he added, as they are experienced and should be encouraged to engage with community governance.
According to analyst estimates, after more than 28 million people retire this year, the annual number of retirees is expected to drop off, but it will remain above 20 million in the near future, thanks to the baby boom in the 1960s.
Du added that China cannot depend on boosting births alone to stave off the effects of an ageing population, but it is a necessary step.
At the end of 2022, more than 280 million people, or nearly one out of five people in China, were aged above 60, while nearly 15 per cent of the 1.41 billion population were over 65.
This poses challenges to an already weakening economy that is struggling to shake off a lack of confidence following prolonged pandemic curbs.
China has a lot to learn from other countries, Du said, from community elderly care to fostering seniors' social engagement.
For instance, he said, the long-term-care insurance systems in Germany and Japan strengthen a network of community-based elderly care, while Singapore encourages adult children to live closer to their elderly parents, promoting more community participation.
And in the UK and Ireland, there are also abundant activities and senior universities.
There were only 5.04 million elderly-care beds at the end of 2021, according to the Ministry of Civil Affairs, while 40 million senior citizens shared 53.1 billion yuan (US$7.3 billion) worth of various government subsidies.