Trade war will drive Chinese investment in Asean to US$500 billion by 2035, think tank says
Conflict between Beijing and Washington will be catalyst for closer ties within region, Asean+3 Macroeconomic Research Office forecasts
Asean's investment in China set to rise to US$200 billion over next 17 years
Chinese investment in Asean countries is set to more than triple to US$500 billion by 2035, with the US-China trade war likely to provide a catalyst for the spike, according to a regional think tank.
The claim was made in a report published on Thursday by the Asean+3 Macroeconomic Research Office (AMRO), a regional macroeconomic surveillance unit based in Singapore that represents the 10 members of the Association of Southeast Asian Nations, plus China, Japan and South Korea.
While the trade conflict between Washington and Beijing could cause some short-term disruption to supply chains and production networks, in the longer term it may also accelerate investment between China and Asean, said Chaipat Poonpatpibul, AMRO's principal economist.
The report estimated that China has invested US$150 billion in Asean countries in 2018, but said that figure could soar by more than 230 per cent by 2035. Investment in the other direction was forecast to rise by a similar proportion, to US$200 billion in 2035 from an estimated US$60 billion this year, it said.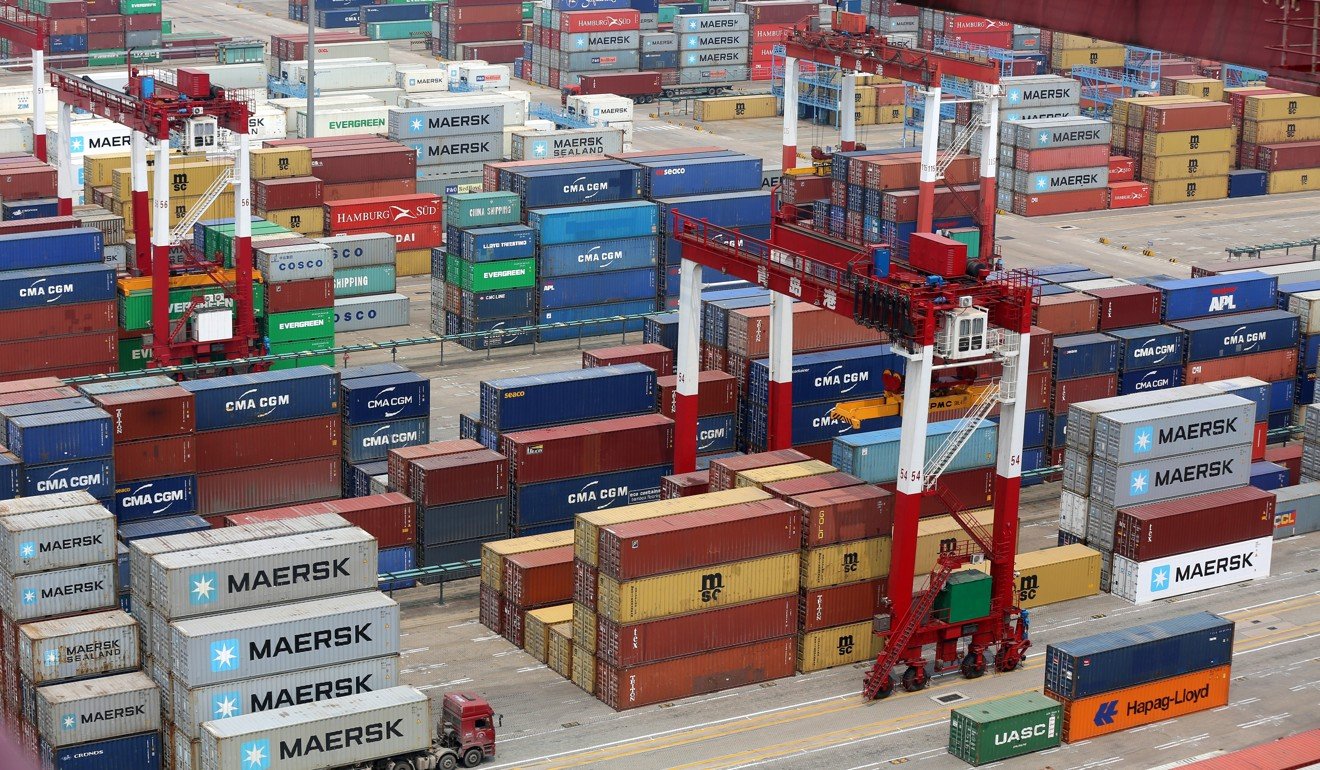 The trade war has already led to South Korea's LG and Samsung Electronics shifting part of their manufacturing from China to Vietnam to avoid the US tariffs on Chinese imports. But while that might benefit Vietnam in the short term, its own exports may be hit if Washington extends its punitive measures to Chinese producers operating there.
"In the long term, we see this as a catalyst for further trade and investment integration [between China and Asean], as some industries may move to Asean and that will create further investment and trade opportunities between the two sides," Poonpatpibul said.
Beijing has said Asean is a key investment destination for China. As of the end of last year, there were more than 4,000 Chinese companies in the region, employing about 300,000 locals.
Some of China's investments come under the umbrella of Beijing's "Belt and Road Initiative", although Xi Jinping's pet infrastructure development project is not without its problems. After returning to office in May, Malaysian Prime Minister Mahathir Mohamad halted work on a US$20 billion rail link and two natural gas pipeline projects funded by Chinese investors.
AMRO, which also works as an advisory body for regional governments, said it expects China to account for 22 per cent of Asean's trade by 2035, up from 17 per cent this year. At the same time, Asean is forecast to account for 18 per cent of China's total trade, from 11 per cent in 2018.
Meanwhile, the number of Chinese tourists visiting Asean countries is expected to double to 72 million by 2035, the report said.
Despite the mostly positive outlook, the AMRO report said the current slowdown in the world's second-largest economy could have a detrimental impact on its neighbours.
"One of the risks is the external environment," said Hoe Ee Khor, its chief economist. "If countries become more protectionist, it will slow down the speed of integration."
Asean comprises Brunei, Cambodia, Indonesia, Laos, Malaysia, Myanmar, Philippines, Singapore, Thailand and Vietnam.