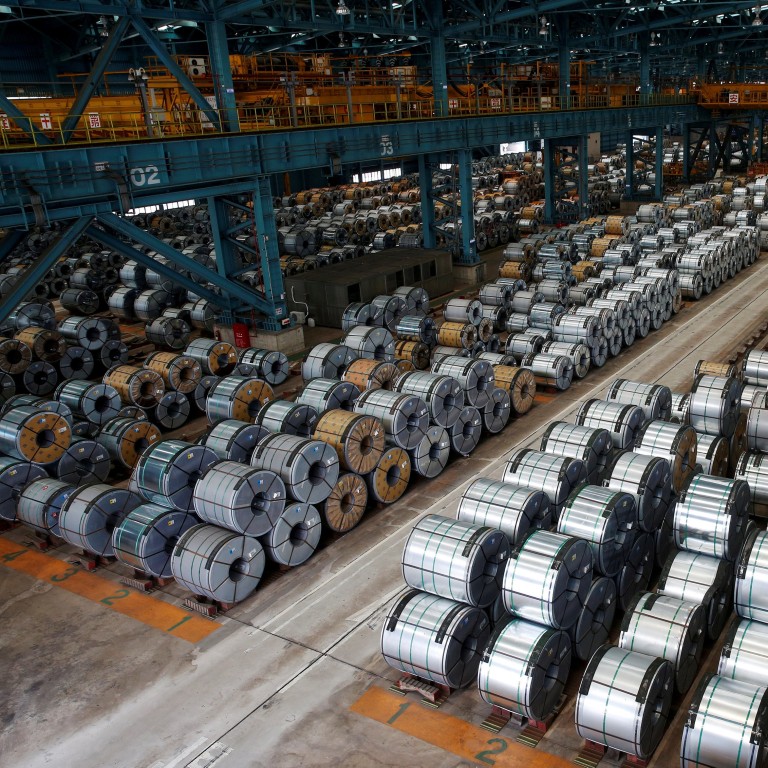 US-China trade war damages export powerhouse Taiwan's growth prospects, as global demand softens
Taiwan's exports fell for the fifth straight month in March, with the country vulnerable to global demand shifts offshore
Exports cover 77 per cent of Taiwan's GDP, an estimated US$595 billion in 2019
Taiwan's growth prospects are edging down, with the US-China trade war placing strain on the export powerhouse's economy.
Sluggish global demand is adding to Taiwan's poor trade performance, with exports falling 4.4 per cent in March, a fifth straight monthly decline.
Exports cover 77 per cent of Taiwan's gross domestic product (GDP), which the budget office estimates will reach $595 billion this year. That weighting makes the island vulnerable to global demand shifts offshore.
The picture feeds into an anxious picture for the Taiwanese government, which has been forced to lower its economic growth forecast for 2019 twice this year already.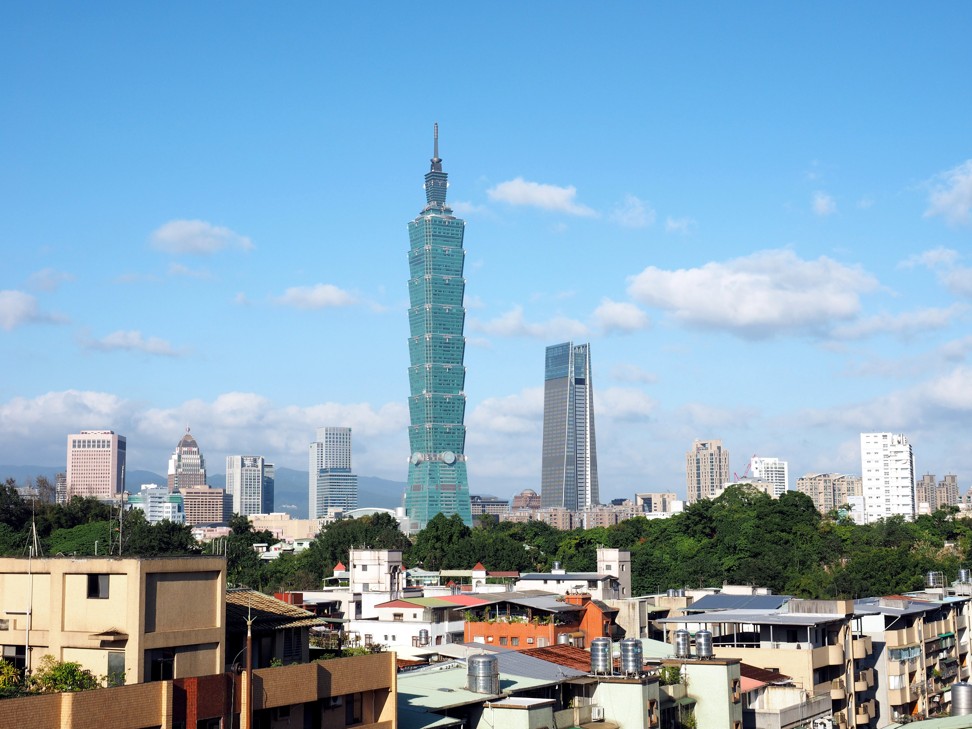 The cabinet cut its forecast by 0.14 percentage points to 2.27 per cent in February, and on March 20 the central bank cut the forecast by 0.2 percentage points to 2.13 per cent.
The cabinet's budget office cited waning demand in Taiwan and globally, while the monetary authority warned of the drag on Taiwan from
the US-China trade war
and from a restructuring of the global supply chain.
"Export orders are soft. That gives you a glimpse of the global demand," said Tony Phoo, senior East Asia economist with Standard Chartered Bank in Taipei. "There's no denying the slowdown in exports."
A strong domestic stock market and impressive strength in certain export categories should keep the forecasts from falling too far right away, some analysts believe.
But others are less confident. Taiwan's economy is "likely" to enter recession, said Liang Kuo-yuan, president of Taipei-based think tank Polaris Research Institute.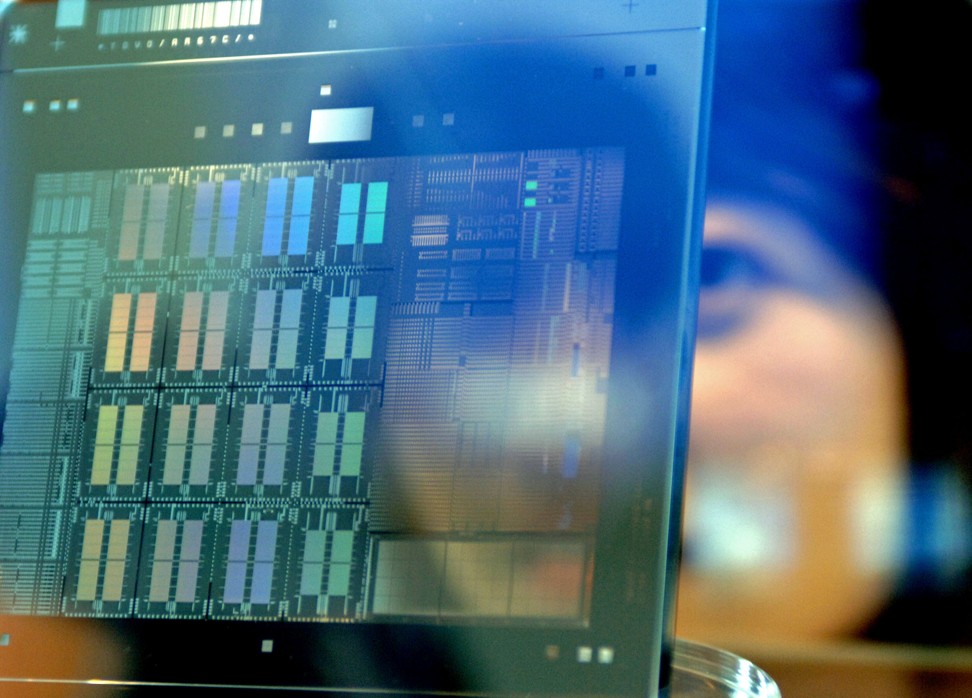 "I think the reasons for recession are multiple," Liang said. "I think among the economic reasons, exports are in the negatives, while domestic demand isn't strong enough. And the Sino-US trade war has caught Taiwan between two superpowers."
Overall, contraction in Taiwan's signature technology exports intensified from November to December despite year-end holidays in the West, which usually translate to strong electronics sales. Exports of semiconductors and other electronic parts crashed from minus 5.7 per cent to minus 9.9 per cent. Orders for electronics plummeted from minus 3.5 per cent in November to minus 8 per cent the following month.
Electronics make up more than 40 per cent of Taiwan's exports, so the signs are not good for the wider economy, even if the International Monetary Fund (IMF) offered rosier growth estimates of 2.5 per cent for both this year and next in its
World Economic Outlook
, released on Tuesday.
"As a leading indicator, the latter [electronics orders] has pointed to further weakness in export shipments in early-2019," DBS economist Ma Tieying said. The trade spat has not yet had a negative effect on technology, she added, but "growth in the global smartphone sector has been weighed [down] by market saturation and product maturity".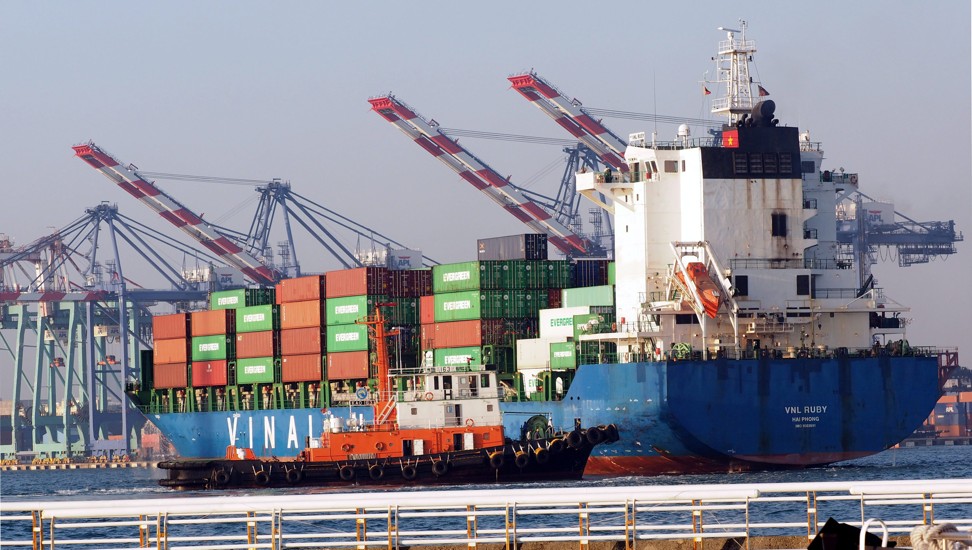 Smartphone shipments probably fell 1.3 per cent last year compared to 2017 as consumers waited longer than before to replace devices, market analysis firm Counterpoint Research said.
Handing Taiwan exporters another barrier, US tariffs on US$250 billion of Chinese goods has hobbled sectors such as bicycle and automotive parts, and some of the estimated 100,000 Taiwanese investors in China have shifted production back home or into Southeast Asia in response.
Demand from the large mainland China market is weakening amid a widespread economic slowdown there, taking more orders away from Taiwan. Retail sales in China grew 9 per cent year-on-year in 2019, slowing from 10.2 per cent in 2017 to the most sluggish in 15 years, Ma said, with mainland consumers pulling back particularly on automobiles and telecommunications equipment.
Standard Chartered forecasts 2.5 per cent growth this year and more than 2 per cent next year, lower than both the government and the IMF. DBS, meanwhile, forecasts lower growth again, of 1.9 per cent this year and 1.8 per cent in 2020.
But the year to date points also to "underlying positives" for the Taiwan economy, Phoo said. Among them are rising technology share prices which have boosted the wider stock market, which has gained 14.1 per cent this year (as of April 2), fuelled by optimism over an end
to the US-China trade war
.
Imports of machinery equipment and semiconductors into Taiwan have picked up since the final months of 2018, Phoo added, suggesting local orders in both sectors. The Nikkei Taiwan Manufacturing Purchasing Managers' Index went up to 49 in March from 46.3 in February, an indication of positive sentiment in the manufacturing and service sectors.
Growing confidence in the economy is illustrated by monthly surveys by Taipei-based financial services group Cathay Financial, which show that sentiment grew in February and March. A March score of minus 10.4, though still negative, beat every month over the previous year in terms of how people see the current economic conditions.
Google, Microsoft and other global technology players will add to GDP after growing their presence in Taiwan and training local staff, but that will be a long term benefit.
And while unemployment hit an 18-year low of 3.7 per cent last year, these green shoots do not appear to be universal.
Ruby Liu, a 30-year-old magazine employee in Taipei, is worried about the longer term employment prospects. Jobs are easy to find, she said, and she can afford her monthly rent of NT$10,000 (US$325), but feels less sure about buying her own home.
"It seems hard to achieve that, even by age 40," Liu said. "Housing is expensive, and I cannot afford it by myself."
This article appeared in the South China Morning Post print edition as: Island's Exports drop for fifth month amid trade war