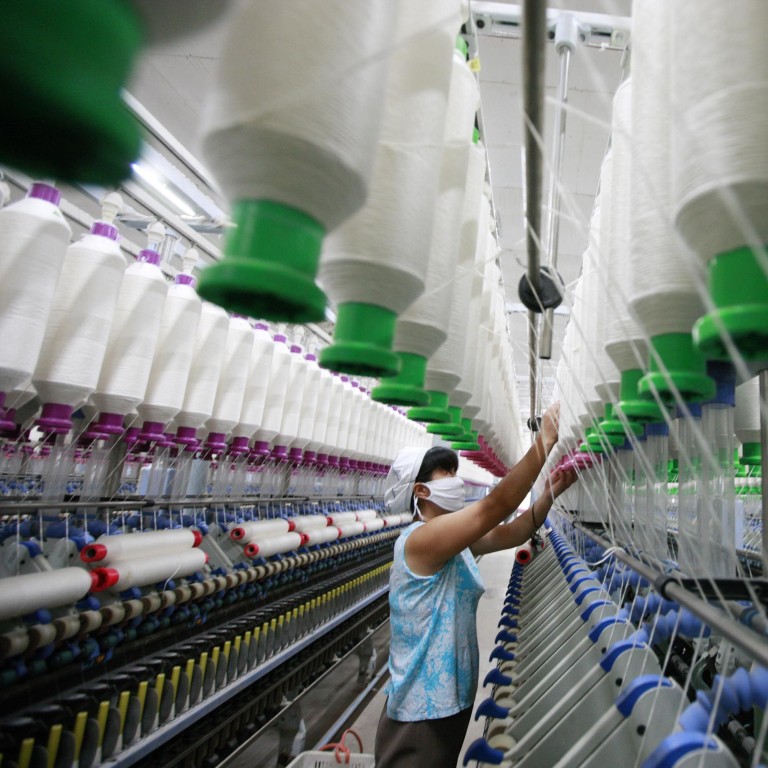 As US-China trade talks continue, US slaps duties of up to 460 per cent on Chinese yarn for unfair subsidies
US Department of Commerce imposes preliminary duties on Indian and Chinese imports, final decision due in September
Duties of between 32 and 460 per cent on Chinese producers, while Indian producers will face duties of between 7.1 and 20.5 per cent
Chinese yarn producers are likely to suffer even if US and Chinese negotiators are able to reach a deal in coming weeks to end the trade war between the world's two largest economies.
The US Department of Commerce (DoC) found on Monday that certain polyester textured yarn (PTY) from China and India was being unfairly subsidised. To offset the subsidies, the DoC slapped duties of between 32 and 460 per cent on Chinese producers, while Indian producers will face duties of between 7.1 and 20.5 per cent.
The DoC's decision is preliminary and the duties could be reduced or even eliminated after further investigation.
PTY is a kind of synthetic yarn manufactured from polyester.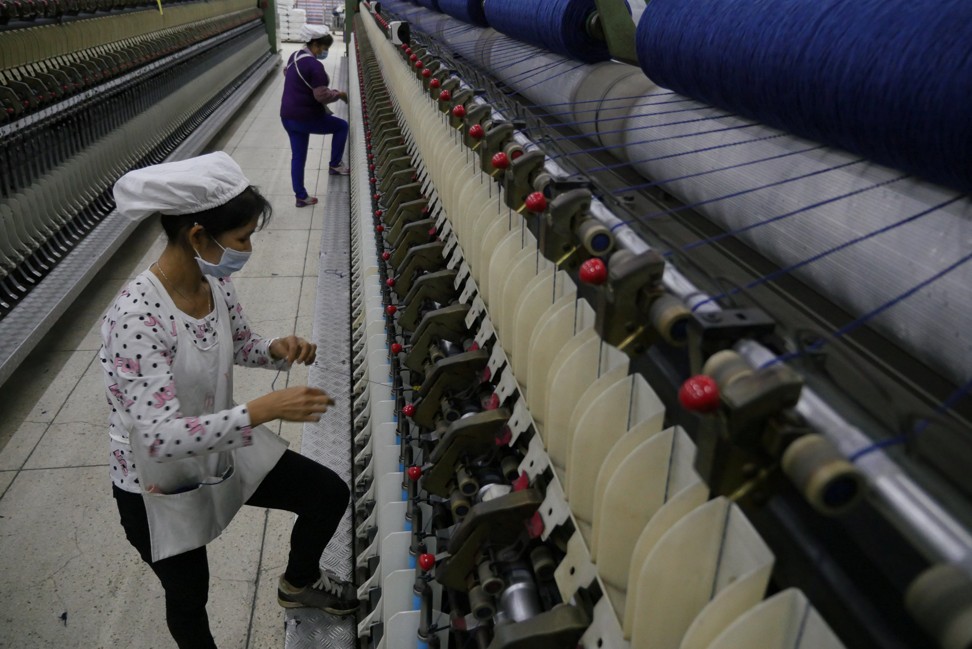 Following its preliminary investigation, Commerce assigned a duty of 32.04 per cent for PTY made by Fujian Billion Polumerization Fiber Technology Industrial Co, and a duty of 459.98 per cent on Suzhou Shenghong Fiber Co, as well as Suzhou Shenghong Garmant Development Co and its cross-owned companies.
A fact sheet released by the DoC said the preliminary duty for all other Chinese producers and exporters of PTY would be 32.04 per cent.
The US Customs and Border Protection agency will collect cash deposits from importers of PTY from China and India-based companies at these preliminary rates.
While the preliminary duties are heavy, they are unlikely to have any major impact on either economy. In 2017, imports of PTY from China and India were valued at an estimated US$35 million and US$19.6 million, respectively, according to US government data.
The DoC is expected to announce its final determinations by September 10 this year, while the US International Trade Commission (ITC) will announce its decision on the proposed duties within 45 days of the DoC decision being released.
Once an affirmative final determinations are made by both departments, the DoC will issue orders to impose countervailing duties on a continuing basis. If either agencies' determination is negative, no duties will be imposed.
This week, another round of negotiations between US and Chinese officials is taking place in Beijing. Talks kicked off on Wednesday, attended by Chinese Vice-Premier Liu He and US Treasury Secretary Steven Mnuchin and US Trade Representative, Robert Lighthizer.
Before the start of the talks, Chinese and US officials
said significant progress
had been made in the bilateral consultations.
This article appeared in the South China Morning Post print edition as: China yarn firms face duties up to 460pc