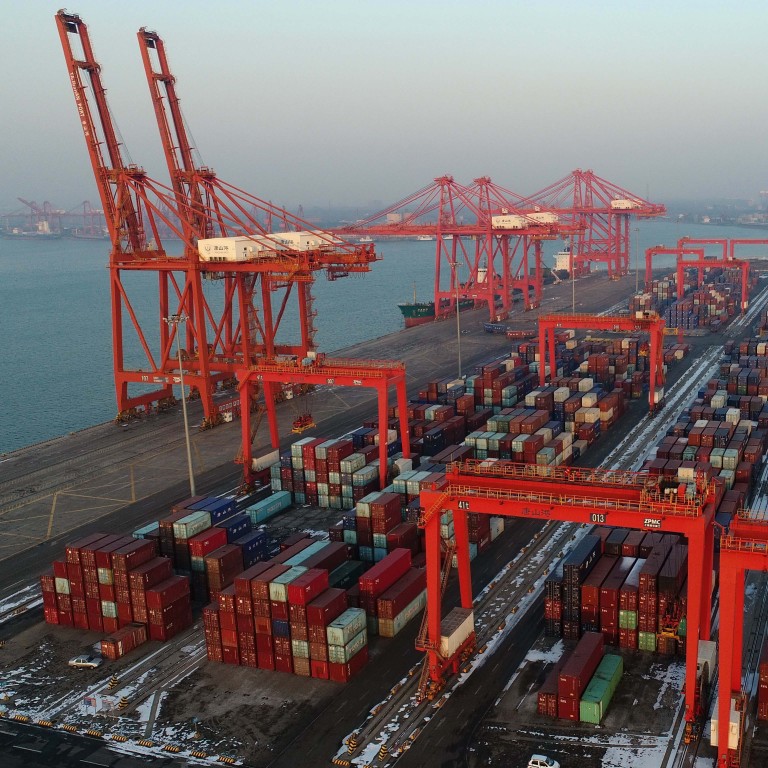 Economic mood sours in US, China and Asia in April, as green shoots wilt
Positive mood from better-than-expected economic growth in major economies dampened by poor manufacturing sentiment across many exporting nations
Purchasing managers' index in export powerhouses South Korea and Taiwan weaken, joining the gloomy outlook among US and Chinese factory operators
The surprise uplift in mood caused by better-than-expected first quarter economic growth figures from China, the US and Eurozone proved to be short-lived this week, amid a raft of negative sentiment reported from factories and manufacturers across the China, the US and emerging Asia.
After
China's purchasing managers' index
(PMI) for April slipped back to 50.1 from 50.5 in March, reported on Tuesday, the dampened mood spread to other exporting economies on Wednesday and Thursday, highlighting the continued effect the US-China trade war is having on investment decisions around the globe.
In the US, the Institute for Supply Management (ISM) manufacturing sentiment index, released on Wednesday, fell to a two and a half-year low in April, showing that factory conditions in the US are worsening, despite strong gross domestic product (GDP) growth.
Asia's exporting powerhouses, meanwhile are experiencing mixed manufacturing conditions.
Thursday's Nikkei PMI for
South Korea
, produced by Markit, inched back into expansionary territory in April, rising to 50.2 from 48.8 in March. This indicated a modest improvement in the economy, which posited a surprise 0.3 per cent decline in GDP growth over the first quarter.
But major sub-components of the PMI remained weak. New export orders shrank for a ninth month in a row, the longest consecutive decline since 2015, while overall new orders also contracted for a sixth month on the bounce, indicating weak domestic demand.
Also released on Thursday, the latest Taiwanese PMI fell to 48.2 in April from 49.0 in March, with production dropping for the eighth straight month on further declines in both export and overall orders.
"
Taiwan's GDP growth
could soften a bit further in [the second quarter], mainly because the export sector has yet to show evidence of an imminent turnaround, due to still weak demand in technology and from China," Bank of America Merrill Lynch wrote in a research note.
Manufacturing sentiment among the seven members of the Association of Southeast Asian Nations (Asean) that reported for April on Thursday was mixed, with the overall PMI inching up to 50.4 from 50.3 a month earlier.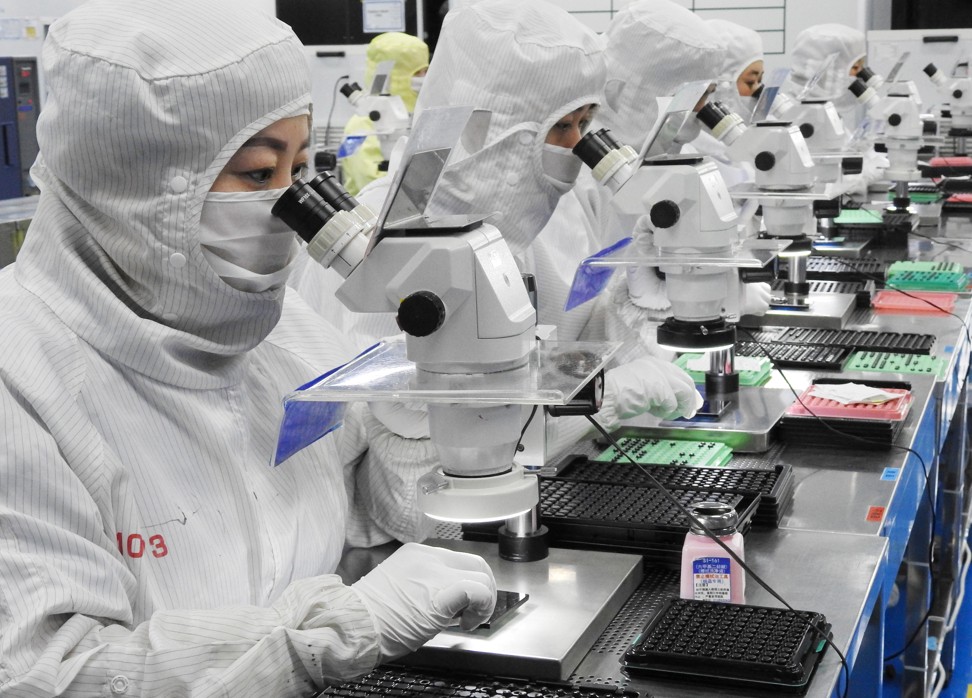 While still weak, that was the highest reading in five months. Three countries reported modest increases in their PMIs (Myanmar, Vietnam and Thailand), while four reported declines (the Philippines, Indonesia, Malaysia and Singapore), with the latter two showing contractions in their manufacturing sectors.
Thailand's April PMI was one of the brighter spots among the bigger Asian economies, with the index rising to 51.0 in April from 50.3 in March, on gains in both new orders and production. Still, this comes after a weak first quarter, when the manufacturing decline accelerated to 2.5 per cent year-on-year in March from 1.6 per cent in February.
Indonesia'a PMI fell sharply to 50.4 in April from 51.2 in March, on slower production growth and stagnant overall orders. However, export orders rose for the first time in a year and a half. In March, Indonesia exports fell 10.01 per cent, narrowing from a drop of 11.16 per cent in February.
Singapore's April PMI, at 47.3, showed that the island state's manufacturing sector continued to contract. In March, Singapore's non-oil domestic exports dropped 11.7 per cent compared to a rise of 4.9 per cent in the previous month. GDP growth eased to 1.3 per cent in the first quarter from 1.9 per cent in the prior period.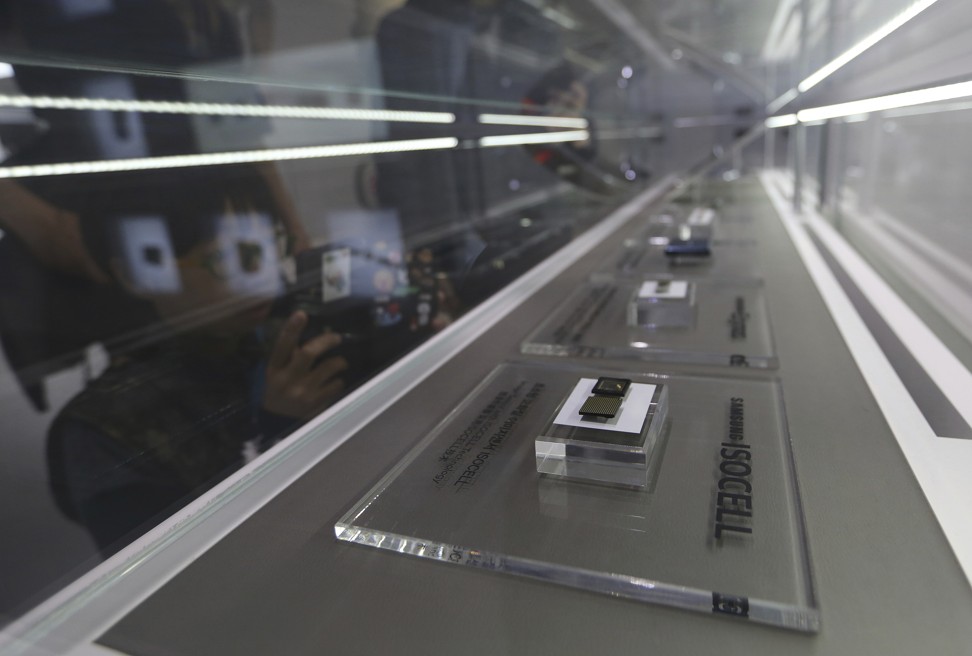 Concerns have been flagged
in recent months over Singapore's exposure to a slowdown in global trade. Exports of goods and services were worth 173.35 per cent of its gross domestic product (GDP) in 2017, meaning that goods exported from Singapore are far more valuable than what is produced inside the country, reflecting its important status as a shipping, logistics and transshipment hub.
Similarly, the outlooks for South Korea and Taiwan, Asia's major exporters of technology goods, continue to face significant challenges. Their export performances provide gauges of global demand for technology gadgets worldwide.
In its first quarter earnings report released earlier this week, South Korean technology giant Samsung said profits plummeted 60 per cent from a year earlier, as prices remained under significant downward pressure. The company does not expect any improvement until the second half of this year. Fellow South Korean chip maker SK Hynix, meanwhile, posted its smallest quarterly profit in more than two years.
This article appeared in the South China Morning Post print edition as: Economic mood sours as manufacturers report negative sentiment