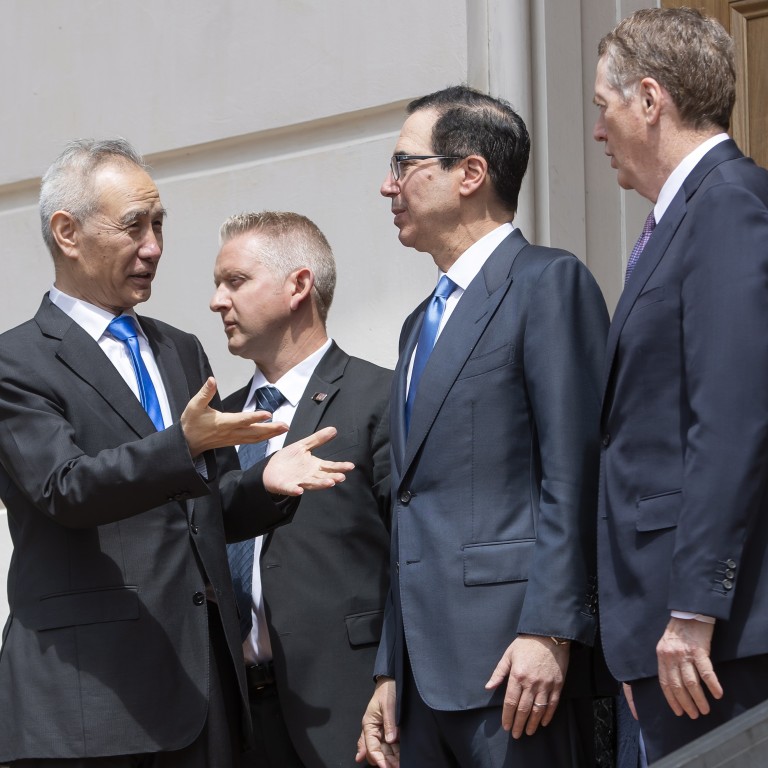 US 'wholly responsible' for lack of new trade war talks with China due to 'contradictory' statements
China's Ministry of Commerce spokesman Gao Feng also questions the 'sincerity' of the United States after talks broke down at the start of May
US President Donald Trump said this week that the US 'wasn't ready' to make a deal with China during a state visit to Japan
Contradictory statements by officials mean "the responsibility is wholly on the US side" for there being no agreement with China to resume talks to end the trade war, the Chinese Ministry of Commerce said on Thursday.
"The US messages lately have been contradictory," said ministry spokesman Gao Feng during a regular press briefing in response to a question on whether China was ready to make a deal.
"For a while, it was close to reaching a deal with China, and for a while, it wasn't ready to reach a deal with China. As such, it raises doubt over its sincerity.
"The US has been escalating the trade dispute, with it spilling over other areas. These wrong actions have damaged the foundation for negotiations. The responsibility is wholly on the US side."
Gao repeated China's stance that it would not back down on "matters of principle" and that trade talks can only continue on the "basis of equality" and "mutual respect".
US President Donald Trump said this week that the US "wasn't ready" to make a deal with China during a state visit to Japan.
"I think they probably wish they made the deal that they had on the table before they tried to renegotiate it," Trump said on Monday at a joint press conference in Tokyo with Japanese Prime Minister Shinzo Abe. "They would like to make a deal. We're not ready to make a deal."
Gao also reinforced the veiled threat by China's National Reform and Development Commission (NDRC), the government planning agency, that China would not allow exports of rare earth minerals if they were used in products that would be used against China.
"China is willing to meet reasonable demands for rare earths from other countries, but it would be unacceptable that countries use Chinese rare earths to manufacture products that would be turned around and [used to] suppress China," Gao added, without naming any country.
The NDRC make clear on Wednesday that China would not rule out using rare earth exports as a retaliatory weapon in the trade war.
China is the world's biggest exporter of rare earth minerals, accounting for 90 per cent of the global supply, which are critical to the production of hi-tech consumer electronics, semiconductors and military equipment. Between 2014 and 2017, the US imported 80 per cent of its rare earth compounds and metals from China, according to the US Geological Survey.
Since Trump and Chinese President Xi Jinping reached a trade truce in Argentina in December, Beijing and Washington have engaged in 11 rounds of talks aimed at reaching a deal to end the trade war, and after the 10th round of talks, there was widespread hope that a deal was imminent.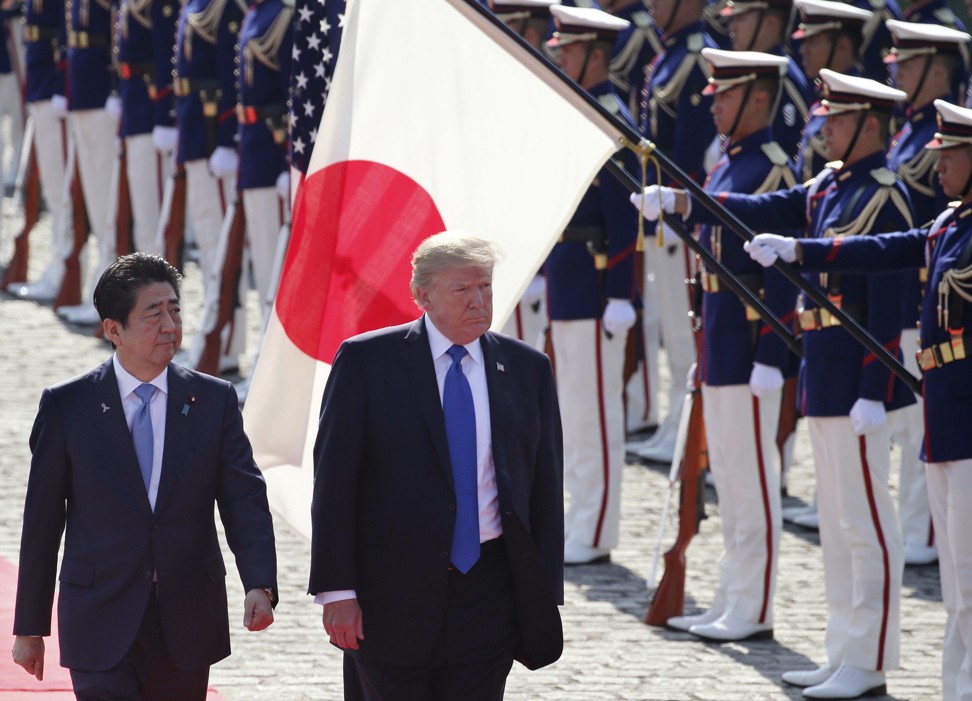 But those hopes evaporated earlier this month, amid mutual recriminations, and
no new talks
have been scheduled since the 11th round ended on May 10.
That day the trade war escalated dramatically, the US raised tariffs on US$200 billion of Chinese imports from 10 per cent to 25 per cent, with Beijing responding with higher retaliatory duties on US$60 billion of US products.
The tension between the world's two largest economies intensified after Washington placed Chinese telecommunications network equipment and smartphone giant
Huawei on a blacklist
that blocked US companies from selling components and software to it, citing national security risks.