Asean
Get more with myNEWS
A personalised news feed of stories that matter to you
Learn more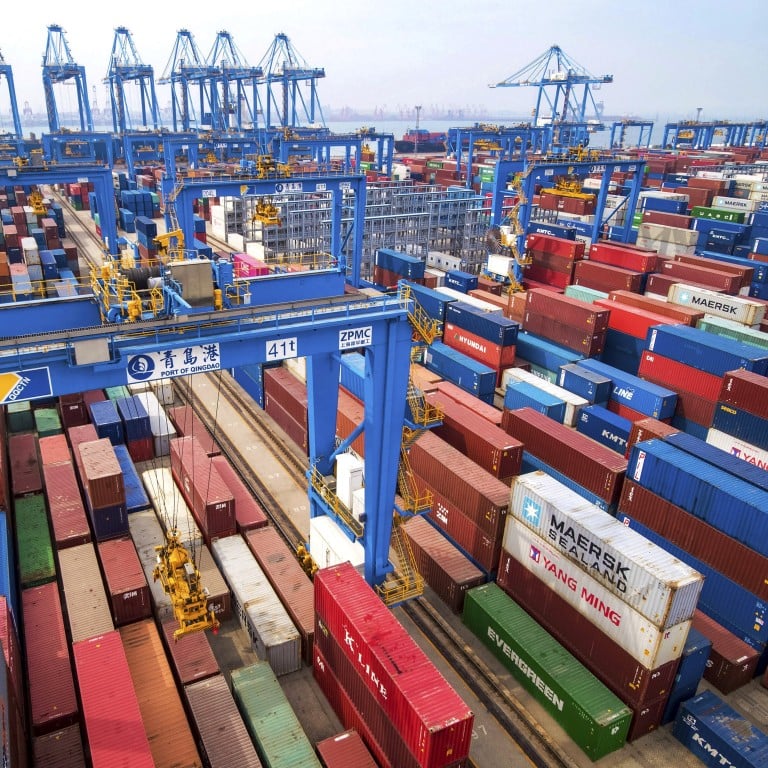 China claims progress towards world's biggest trade deal, but India remains biggest roadblock to RCEP
China suggests good progress made in Regional Comprehensive Economic Partnership talks after marathon 10-day negotiations in Zhengzhou
Indian Commerce Minister Piyush Goyal has opted to skip the upcoming high-level meetings, adding fuel to rumours that the country could be removed
China has claimed "positive progress" towards finalising the world's largest free-trade agreement by the end of 2019 after hosting 10 days of talks, but insiders have suggested there was "never a chance" of concluding the deal in Zhengzhou.
The 27th round of the Regional Comprehensive Economic Partnership (RCEP) negotiations closed on Wednesday in the central Chinese city.
The 10-day
working level conference brought over 700 negotiators from all 16 member countries to Henan province, with China keen to push through a deal which has proven extremely difficult to close.
If finalised, the agreement, which involves the 10 Asean nations, as well as China, Japan, South Korea, Australia, New Zealand, and India, would cover around one-third of the global gross domestic product, about 40 per cent of world trade and almost half the world's population.
"This round of talks has made positive progress in various fields," said assistant minister of commerce Li Chenggang, adding that all parties had reaffirmed the goal of concluding the deal this year. "China will work together with the RCEP countries to proactively push forward the negotiation, strive to resolve the remaining issues as soon as possible, and to end the negotiations as soon as possible."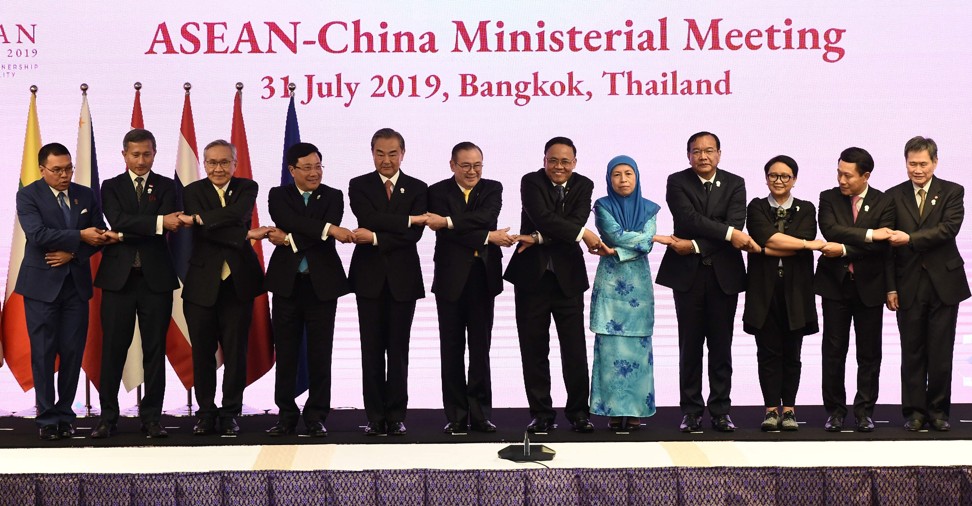 China is keen to complete a deal which would offer it a buffer against the United States in Asia, and which would allow it to champion its free trade position, while the US pursues protectionist trade policy.
The RCEP talks took place as
Chinese and American
trade negotiators resumed face-to-face discussions in Shanghai, which also ended on Wednesday, although there was little sign of similar progress.
As the rivalry between Beijing and Washington has intensified and bilateral trade waned, the Association of Southeast Asian Nations (Asean) overtook the US to become China's second-largest trading partner in the first half of 2019. From January to June, the trade volume between China and the 10-member bloc reached US$291.85 billion, up by 4.2 per cent from a year ago, according to government data.
The Asean bloc is made up of Indonesia, Thailand, Malaysia, Singapore, Philippines, Vietnam, Myanmar, Cambodia, Brunei and Laos.
RCEP talks will now move to a higher level ministerial meeting in Beijing on Friday and Saturday, but trade experts have warned that if material progress is not made, it is likely that the RCEP talks will continue into 2020, prolonging a saga which has already dragged on longer than many expected. It is the first time China has hosted the ministerial level talks.
But complicating matters is the fact that India's Commerce Minister, Piyush Goyal, will not attend the ministerial level talks, with an Indian government official saying that he has to participate in an extended parliamentary session.
India is widely viewed as the biggest roadblock to concluding RCEP, the first negotiations for which were held in May 2013 in Brunei. Delhi has allegedly opposed opening its domestic markets to tariff-free goods and services, particularly from China, and has also had issues with the rules of origin chapter of RCEP.
China is understood to be "egging on" other members to move forward without India, but this could be politically explosive, particularly for smaller Asean nations, a source familiar with talks said.
Deborah Elms, executive director of the Asian Trade Centre, a Singapore-based lobby group, said that after the last round of negotiations in Melbourne between June 22 to July 3 – which she attended – there was "frustration" at India's reluctance to move forward. She suggested that in India's absence, ministers in China could decide to move forward through a "pathfinder" agreement, which would remove India, but also potentially Australia and New Zealand.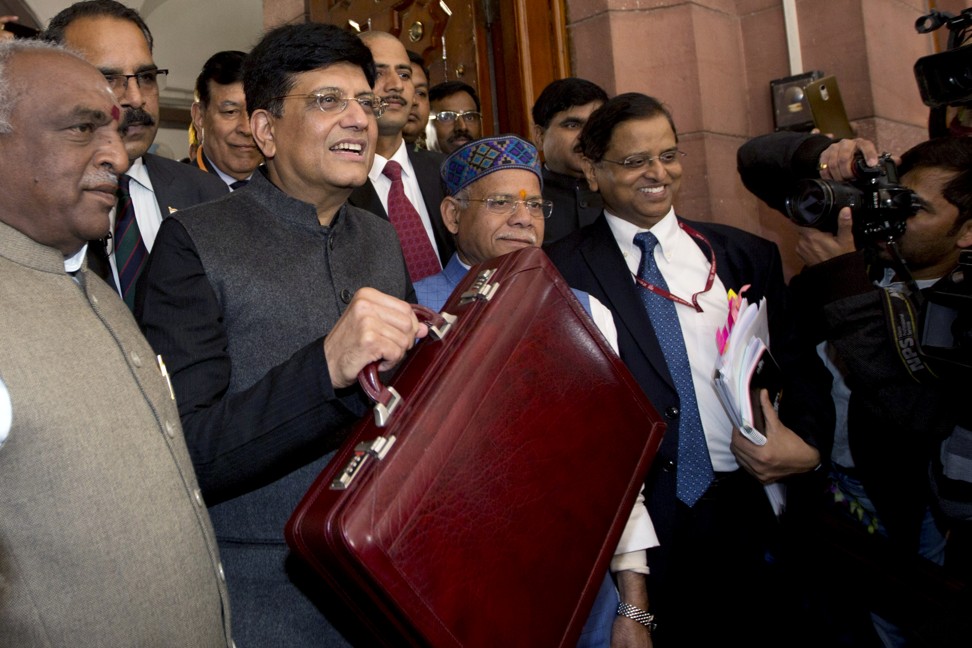 This "Asean-plus three" deal would be designed to encourage India to come on board, Elms said, but would surely not go down well in Australia and New Zealand, which have been two of the agreement's biggest supporters.
New Zealand has had objections to the investor protections sections of RCEP, and both countries have historically been pushing for a more comprehensive deal than many members are comfortable with, since both already have free trade agreements with many of the other member nations.
However, their exclusion would be due to "an unfortunate geographical problem, which is if you're going to kick out India, there has always been an Asean-plus three concept to start with". Therefore it is easier to exclude Australia and New Zealand, rather than India alone, which would politically difficult.
A source close to the negotiating teams described the prospect of being cut out of the deal at this late stage as a "frustrating rumour", adding that "as far as I know [it] has no real basis other than a scare tactic against India".
There was "never a chance of concluding [the deal during] this round, but good progress is being made is what I understand. The key issues remain India and China", said the source, who wished to remain anonymous.
However, Tong Jiadong, a professor of international trade at the Nankai University of Tianjin, said Washington's refusal to recognise India as a developing country at the World Trade Organisation could nudge the world's second most populous nation closer to signing RCEP.
"That might push India to the RCEP, accelerating the pace of RCEP," Tong said, adding that ongoing trade tensions between Japan and South Korea could also be soothed by RCEP's passage.
"Replacing bilateral cooperation with regional collaborations is a means of resolving the disputes between the two countries," Tong said.
Although the plan was first proposed by the Southeast Asian countries, China has been playing an increasingly active role, first as a response to the now defunct US-backed Trans-Pacific Partnership (TPP), and more recently as a means of containing the impact of the trade war.
China's vice-commerce Minister, Wang Shouwen, told delegates last week that RCEP was "the most important free trade deal in East Asia". He called on all participants to "take full advantage of the good momentum and accelerating progress at the moment" to conclude a deal by the end of the year.
Additional reporting by Keegan Elmer
This article appeared in the South China Morning Post print edition as: china cites progress in huge free-trade deal