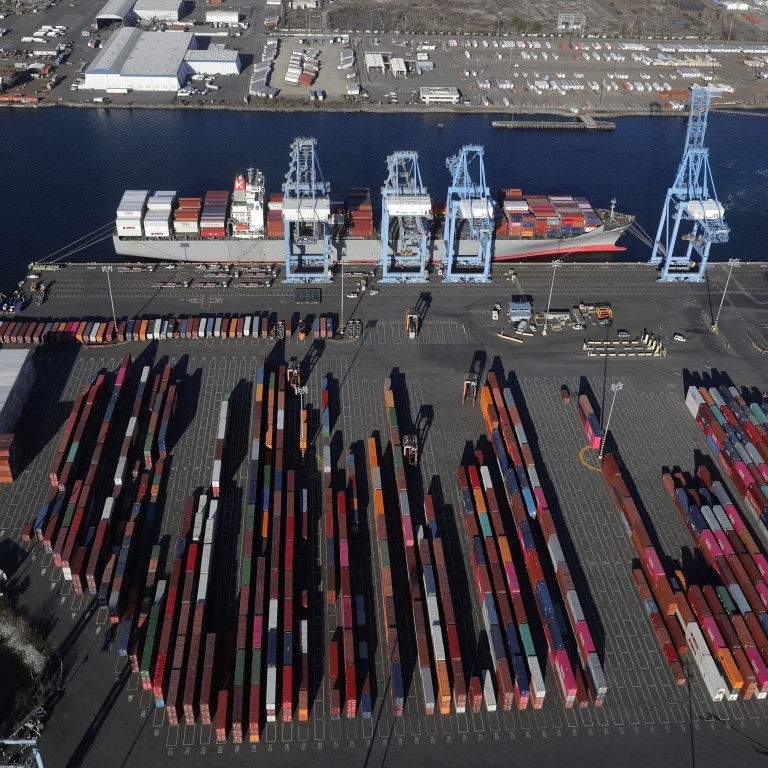 US imports from China slump, while Mexico benefits from trade war
Imports from China to the United Stated dropped 12.5 per cent for the first eight months of the year, while imports from Mexico rose 5.5 per cent
Despite it being a big winner in the trade war, Vietnam's exports are expected to slow this year
US imports from China fell 12.5 per cent for the year until the end of August, the US Census Bureau said on Friday, while purchases from Mexico – the second-biggest supplier of goods to the United States – posted the biggest increase.
The data showed how the intensifying trade war between the world's two biggest economies is providing openings for other exporters. China remains the chief source of US imports, but its lead over Mexico is closing.
Imports from China declined US$43.25 billion from the same period of 2018, while purchases from Mexico rose by 5.5 per cent, or US$12.4 billion.
Another country posting a big increase was Vietnam, with a jump of 34 per cent, or US$10.9 billion – enough to move it from 12th to seventh on the list of the US' suppliers.
Vietnam is seen as one of the big winners from the US-China trade war, with many China-based manufacturers moving production south to avoid US tariffs.
But overall Vietnamese export growth this year could slow to between 7 per cent and 7.5 per cent compared with 2018, a steep decline from the previous two years, mainly because of rising global trade tensions, the Hai Quan newspaper reported, citing Vietnam's ministry of industry and trade ministry.
Trade tensions between the US and China, and between Japan and South Korea, as well as slower economic growth in some countries have reduced demand for Vietnam's products, the newspaper cited the ministry as saying.
The warning comes after Vietnam's economic expansion quickened in the third quarter on solid growth in exports and manufacturing. Sales overseas rose 8.2 per cent in the first nine months of 2019 from a year earlier, while imports climbed 8.9 per cent.
Vietnam's 2018 exports jumped 13.3 per cent from a year earlier, while in 2017 they jumped 21.8 per cent, according to the Vietnam General Customs website.