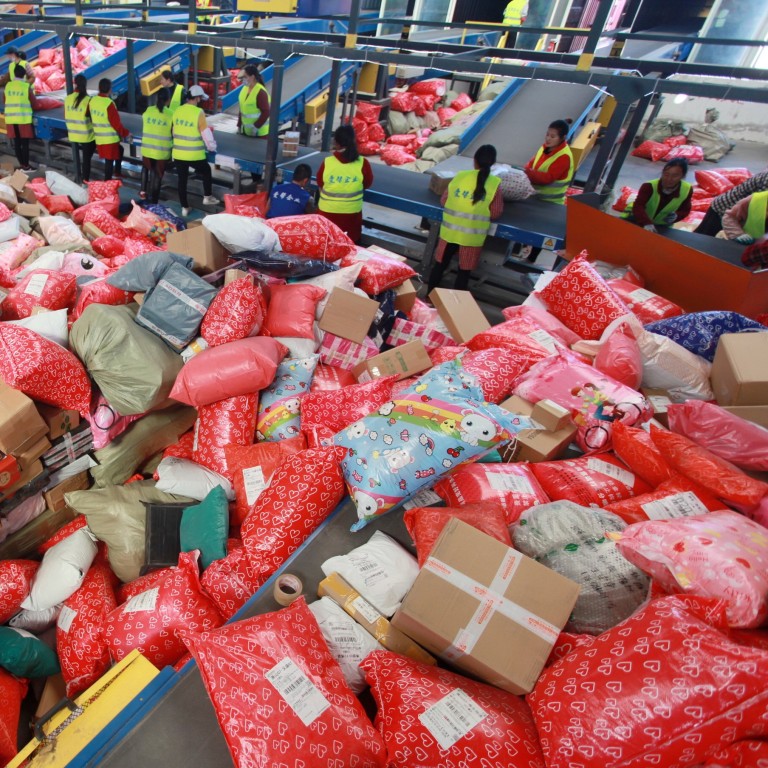 Trade war, Hong Kong protests forecast to hit global retail sales growth in 2020, report shows
Global sales growth by volume will decelerate to 2.2 per cent next year, compared with 2.5 per cent in 2019, according to The Economist Intelligence Unit
Regional growth will be fastest in Asia, but US-China trade war and increased online competition are heaping pressure on the sector
Global retail sales growth will slow in 2020 as the sector grapples with the continued effects of the US-China trade war and increased online competition, a report released on Wednesday said.
Sales growth by volume will decelerate to 2.2 per cent next year, compared with 2.5 per cent in 2019, The Economist Intelligence Unit said. However, growth will accelerate in US dollar terms, rising by 4.8 per cent to reach US$20.2 trillion.
"It's a mixed picture for retailing in 2020. Although there will be areas of opportunity, particularly in Asia, there are several threats to the industry," said Shveta Sharma, consumer goods analyst at The Economist Intelligence Unit.
"The US-China trade war, Brexit and the protests in Hong Kong will all take a toll, while some retailers will also struggle to keep up with the continued shift online. We expect more store closures and job cuts."
Regional growth next year will be fastest in Asia, which will account for nearly 45 per cent of sales in dollar terms, but it will also see a slowdown compared to 2019, according to the The Economist Intelligence Unit's "Industries in 2020" report.
Asian sales will increase by 3.3 per cent in volume terms in 2020, down from 3.8 per cent in 2019, with Vietnam and India leading the way.
But while Asia's retails sales will continue to outperform Europe and North America, the region faces a host of challenges, ranging from geopolitical problems to fast-changing technology, the report warned.
The ongoing trade battle between China and the United States, with each placing billions of dollars of tariffs on the other's goods, will continue to put pressure on exports and manufacturing in China, pushing up retail prices worldwide.
More tariffs are likely to be added in the coming year unless a truce is declared, the report said, but it noted a bigger impact on retail sales could come as a result of "disputes over intellectual property, particularly in the electronics sector".
The advisory firm forecast continued pain for retailers in Hong Kong, which recorded its biggest retail slump on record in October.
The city's ongoing political crisis will weigh on retail sales, with anti-government protests scaring off Chinese tourists and the partial liberalisation of China's own luxury goods market "making it less cost-effective to travel abroad to shop."
Elsewhere in the region, Japan, Asia's second biggest economy after China, will see a continuing decline in retail sales due to the recently introduced increase in its
consumption tax
, The Economist Intelligence Unit said.
Beyond geopolitical flashpoints, the report said internet shopping was the biggest threat to brick and mortar retail stores.
Online sales, driven by social media applications such as TikTok and Instagram, will also continue to undermine stores, with fast improving digital payment systems also adding to the pressure and driving job losses.
This article appeared in the South China Morning Post print edition as: 'Mixed picture' expected for global retail sales