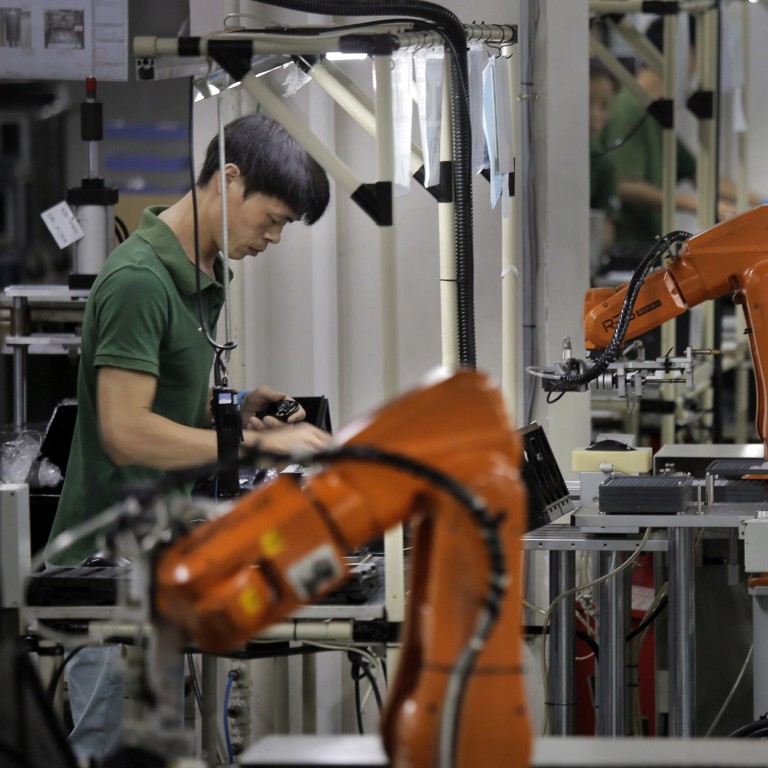 Trade war deal will not fix US-China tensions as ex-Fed chair Yellen warns of long-term global impact
Janet Yellen, who chaired the US Federal Reserve from 2014 to 2018, warns of the risks of technological decoupling between China and the United States
Subsidies to state-owned enterprises, artificial intelligence and 5G technologies well as national defence and security concerns are also 'quite difficult to deal with'
China and the United States will not fix long-term issues that have the potential to significantly effect the global economy by signing their phase one trade deal this week, said former US Federal Reserve chair Janet Yellen.
Disputes over the subsidies offered to state-owned enterprises, competition in artificial intelligence and 5G technologies that have spillovers into national defence and security concerns are included on a long list of issues that are "quite difficult to deal with", Yellen told the Asian Financial Forum in Hong Kong on Monday.
The division between the world's two largest economies could have significant consequences for technological change, potentially splintering the globe into two competing camps that will make trade and global integration extremely difficult, added Yellen, who chaired the US Federal Reserve from 2014 to 2018.
In addition, the rivalry could hinder technological progress, since it will stop countries' ability to learn from each other, and prevent technologies developed in one place from being applied throughout the world, Yellen said.
"More and more people are concerned about a kind of decoupling that could occur if the US and China are not able to find a common ground on technology issues, which would make it very difficult in the future when those technologies become a part of many commercial applications," Yellen said. "I think we have very difficult issues that lie ahead."
The phase one trade deal, which is expected to signed in Washington this week, could ease tensions as the US have called off some of its threatened tariffs and scaled back some existing ones, although uncertainty remains about supply chains and investment decisions because most tariffs are still in place, Yellen said.
Average US tariffs on China prior to the trade war were around 2 or 3 per cent, but with around two thirds of Chinese goods still attracting increased duties, that has risen to as high as 21 per cent. The phase one truce will lower that to just 19 per cent, while at the same time, around 60 per cent of US exports to China face tariffs.
"If I were an American firm or a foreign firm thinking about doing business in China, what are the conditions I am going to face if I were to integrate China into the supply chains, I don't think this [uncertainty] is disappearing," Yellen added.
In addition to the situation between China and the US, Yellen defended the value of an "independent central bank" that can act in a non-political way to achieve the goals of maximum employment and price stability in a direct refute to repeated demands from US President Donald Trump that the US Federal Reserve should cut rates.
Yellen voiced concern over the string of criticisms of current chair Jerome Powell's monetary policy by Trump. The American president has made it clear that he does not believe in central bank independence, nor that the US Federal Reserve should have influence, Yellen said.
"All you have to do is look around the world, and look at countries with very high, hyperinflation, these are countries that don't have independent central banks where governments decide they can't balance their budgets, and decide they will ask their central banks to help them finance their budget deficit by printing money," Yellen added.
Purchase the China AI Report 2020
brought to you by SCMP Research and enjoy a 20% discount (original price US$400). This 60-page all new intelligence report gives you first-hand insights and analysis into the latest industry developments and intelligence about China AI. Get exclusive access to our webinars for continuous learning, and interact with China AI executives in live Q&A. Offer valid until 31 March 2020.