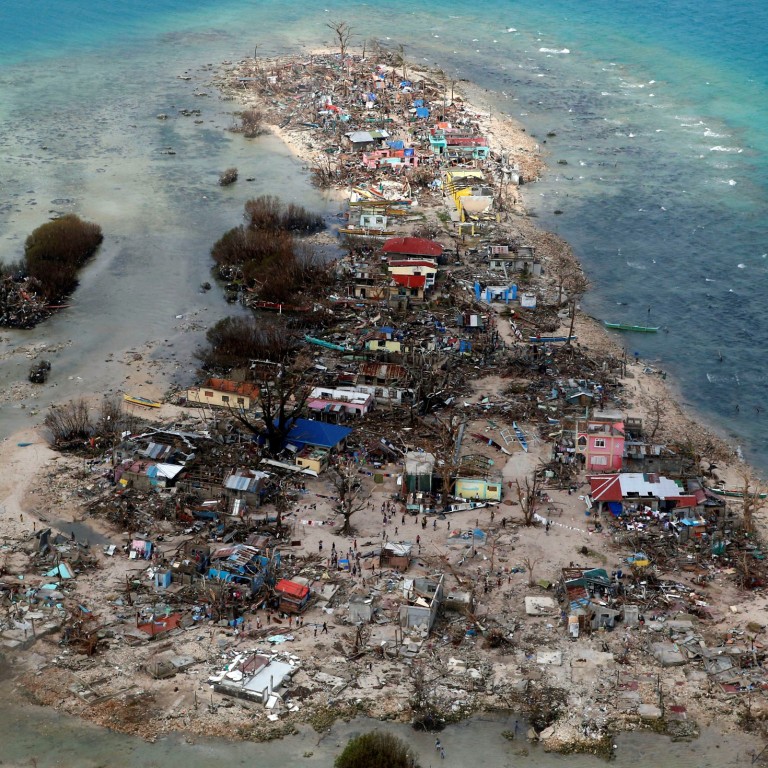 Bush fires, earthquakes, typhoons caused record economic damage in the last decade, Aon report says
Events including Typhoon Haiyan, the 2010 Haiti earthquake and the recent bush fires in Australia caused record economic damage, said insurance broker Aon
Report warns of larger and costlier events in the future due to migration and the effects of climate change
From tropical cyclones to earthquakes, the last decade was the most expensive on record for natural disasters, according to a new report, a trend set to continue amid increased global migration and climate change.
Natural disasters caused economic damage of US$2.98 trillion globally between 2010 and 2019, some US$1.19 trillion higher than the previous decade, said insurance broker Aon.
The new analysis showed that tropical cyclones have been the most costly since 2000, followed by flooding and earthquakes.
"Perhaps the biggest takeaway from the last decade of natural disasters was the emergence of previously considered 'secondary' perils – such as wildfire, flood, and drought – becoming much more costly and impactful," said Steve Bowen, director and meteorologist at Aon's impact forecasting team.
"Scientific research indicates that climate change will continue to affect all types of weather phenomena and subsequently impact increasingly urbanised areas."
Last decade saw a host of devastating natural disasters, ranging from the Haiti earthquake in 2010, which killed as many as 316,000, to
Typhoon Haiyan
in the Philippines that killed more than 7,000.
It was rounded out by devastating bush fires in Australia, where 29 people have died, thousands of homes have been destroyed and more than 18.2 million hectares of land have burned across the country. Economic losses are likely to top US$1 billion, Aon said.
Some 10,000 people lost their lives to natural disasters in 2019 alone, though this was among the 10 least deadly years for fatalities since 1950, according to the Weather, Climate & Catastrophe Insight: 2019 Annual Report released on Thursday.
Direct economic losses and damage from natural disasters in 2019 were estimated to be US$232 billion, three per cent below 21st century average. In China, monsoon rains led to a combined US$25 billion in flood-related damage last year.
The year 2019, the second warmest on record, was the eighth costliest in terms of weather-related natural disasters, which are defined as events driven by atmospheric conditions.
As the planet's surface has warmed, it has triggered changes in weather and climate that have caused an increase in events including cyclones, droughts and wildfires, scientists say.
The Asia-Pacific bore the brunt of last decade's economic damage, accounting for US$1.3 trillion or 44 per cent of total costs.
Record damages between 2010 and 2019 also translated into record insurance payouts, which reached US$845 billion, Aon added.