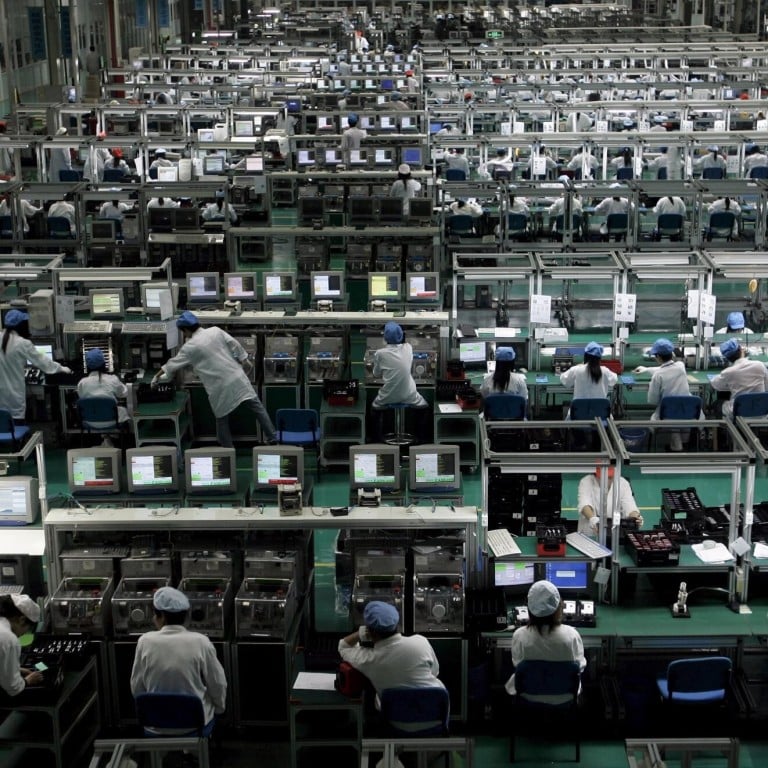 China IP cases surge amid US complaints, Beijing push for technology self-reliance
China prosecuted a total of 11,003 people last year for violating trademarks, patents, copyright and business secrets, a rise of 32.2 per cent from 2018
Trade partners have long complained about intellectual property theft in China, which is also trying to encourage innovation at home
The number of infringement cases involving
intellectual property rights violations
in China has surged 5,660 per cent over the past two decades, according to the top prosecutor's office, in a sign of Beijing's growing seriousness about rights protection as it seeks to boost innovation and appease the United States.
Details of the enforcement drive were released by the Supreme People's Procuratorate of China in an annual work report on Monday, marking the first time the office has provided data on long-term trends.
In 2019, Chinese authorities prosecuted a total of 11,003 people for violating trademarks, patents, copyright and business secrets, a rise of 32.2 per cent from 2018, Zhang Jun, China's prosecutor general, said in the report.
Zhou Qiang, chief of the Supreme People's Court, said the country's courts heard 418,000 cases related to intellectual property (IP) rights last year, a 45.1 per cent increase from a year earlier. It was the third straight year that IP cases before China's courts grew by at least 40 per cent.
"China has become the country that hears the most intellectual property cases, especially patent cases, and one of the countries with the shortest trial period," Zhou told the national legislature when delivering his annual work report on Monday.
Fujian and Guangdong provinces had helped multinationals like Qualcomm, Apple, Huawei and Samsung settle patent lawsuits last year, he said.
The rise in infringement cases is largely a result of authorities placing greater emphasis on IP enforcement, said Han Xiucheng, director general of the Intellectual Property Development Research Centre at the China National Intellectual Property Administration.
"If protection is not sufficient, then no one will try to innovate," Han said.
China in 2019 leapfrogged the US to become the world's top source of international patent applications for the first time in 40 years, according to the World Intellectual Property Organisation.
IP protection and "self-dependent" innovation were on the agenda of the "two sessions" last week, the annual meetings of the National People's Congress and the Chinese People's Political Consultative Conference.
The US Commerce Department added 33 more Chinese companies and institutions to an economic blacklist last week, after banning Huawei, the Chinese telecommunications giant, from purchasing semiconductors made with American technology.
Chinese Premier Li Keqiang said in the government work report last Friday the country will boost support for technological innovation, including strengthening IP protection with harsher punishments.
This article appeared in the South China Morning Post print edition as: Beijing push for self-reliance fuels surge in IP rights cases