China-EU investment treaty talks hit crunch time, as Europeans bemoan seven years of 'promise fatigue' from Beijing
The clock is ticking on China-EU investment talks, with the two sides said to be far apart from agreement on key issues
Brussels wants a level playing field for its firms in China, while Beijing fears being isolated from a future plurilateral trading system
This is the first in a series of five articles analysing the potential for an EU-China investment treaty, looking at negotiating positions, sticking points and geopolitical tensions. You can read part two here, part three here, part four here and part five here.
It is approaching crunch time for the European Union's relationship with China.
After seven years and more than 30 rounds of talks, China's Vice-Premier Liu He and the European Commission's executive vice-president in charge of economic policy Valdis Dombrovskis are expected to speak on the phone next week in a last-ditch effort to salvage an investment treaty, on which they cannot even agree the name, but which may lay a marker for the future dynamic between two of the world's three largest economies.
For Beijing, it is called the China-EU Bilateral Investment Treaty. For Brussels, it is the EU-China Comprehensive Agreement on Investment. And for those familiar with the talks, therein lies the rub.
Negotiations have so far yielded few concessions from China, and with each round of talks the impression builds among Europeans that China wants the perks of multilateralism without making any of the required
domestic reforms
.
At the beginning of the year, European Union trade commissioner Phil Hogan slapped down suggestions that the bloc would "meet China in the middle".
"Meeting halfway will not work for the EU. Our markets are largely open, probably the most open in the world. We have therefore made it very clear that we expect and are demanding a rebalancing of the asymmetry," said Hogan.
Europe wants a level playing field for its companies working in China, meaning a reduction in Beijing's support for state-owned enterprises and subsidies for key domestic industries. It also needs a deal it can sell to its 27 member states, 26 of which are already covered by basic investment protection treaties with China.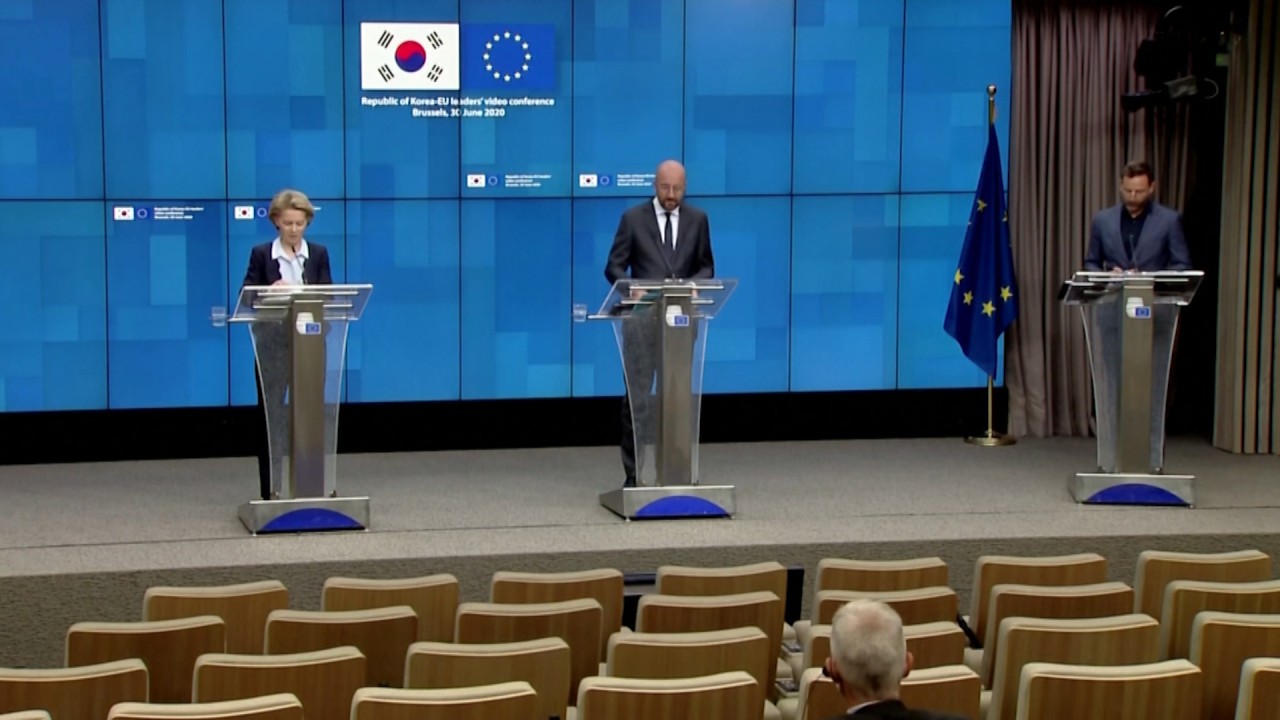 00:55
EU 'deplores' China's decision to enact national security law for Hong Kong
EU 'deplores' China's decision to enact national security law for Hong Kong
The European Commission is still haunted by the struggle to ratify the EU-Canada trade agreement in 2016, when Wallonia, the French-speaking region of Belgium, blocked the deal for weeks because it wanted stronger protections for workers, the environment and consumer standards.
Now, it is faced with pitching a deal with China, at a time when wariness toward the world's second largest economy is growing across the continent.
Multiple European nations were chastened by dodgy
personal protection equipment
shipments from China during the height of the coronavirus pandemic, while there has been growing opposition to China hoovering up strategic assets around the continent, even as European firms were unable to invest in the same manner in China.
Last week, the European Union also launched a stern rebuke of the sweeping national security law enacted on Hong Kong, describing it as "draconian" and warning of a "revision" of diplomatic course with China.
It is fair to say that expectations are in check over the EU-China investment treaty.
"The expectations of this deal are fading away, unfortunately," said Joerg Wuttke, president of the EU Chamber of Commerce in China. "We're very grateful for the effort put in by Brussels but I think it sort of makes it more clear to us what China's real intentions are around opening up, it is basically just rhetoric, and I think 30 rounds of negotiations puts a number on it."
Wuttke said that Europe was beginning to suffer from "a build-up of promise fatigue", which has been piling up since speeches by Chinese
President Xi Jinping
at Davos in 2017 and at the Boao Forum in 2018, which tried to pitch China as the bastion of free trade and openness as the United States became more protectionist. Xi reiterated the message again on July 15 in a letter to a group of global business executives.
"There have been lots of nice words," Wuttke said, "but very little substance, and we don't see any major reform efforts."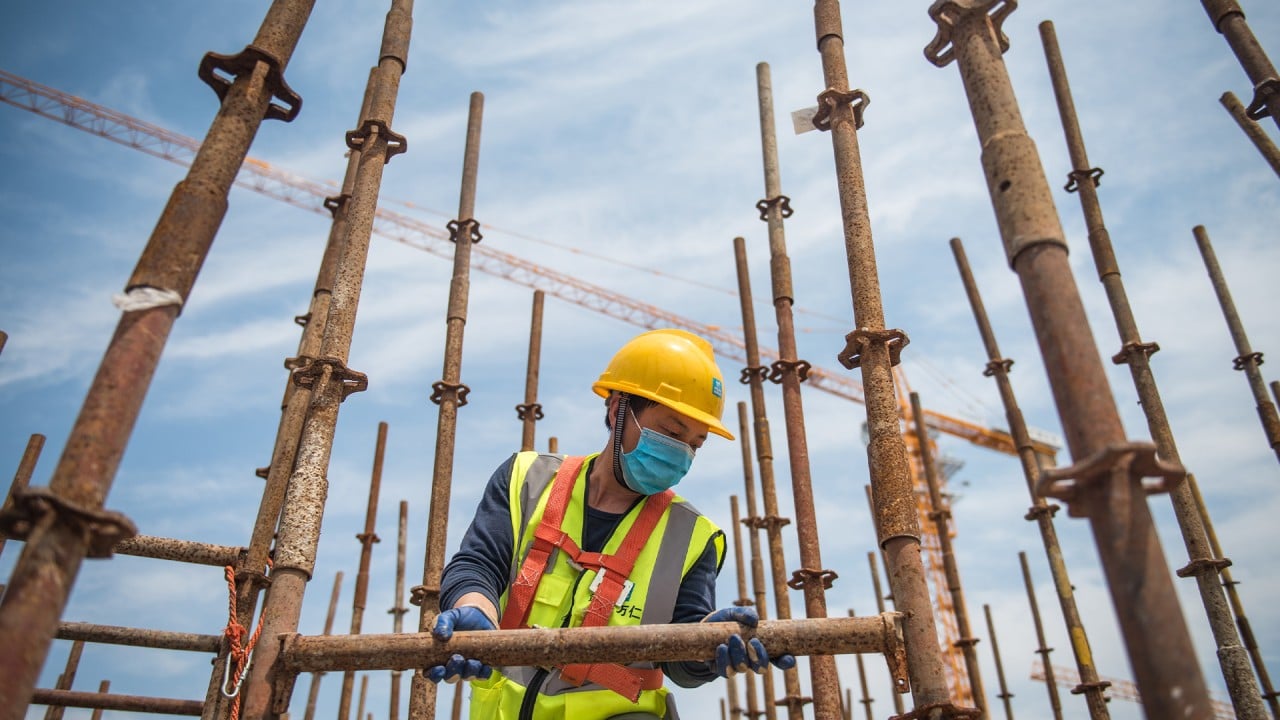 05:02
Coronavirus backlash further fraying China's ties to global economy
Coronavirus backlash further fraying China's ties to global economy
Under Xi, and especially over the course of the coronavirus pandemic, Beijing has been strengthening its state-owned enterprises and started burning more coal at a time when Brussels thinks it should be moving closer to its standards.
China is soon set to unveil a three-year reform plan for its state economy, with the ultimate goal of making the government more powerful and influential. This is viewed by some Europeans as reform "but with Chinese characteristics".
Beijing continues to send positive signals about concluding a deal this year. In a video conference with European Commission president Ursula von der Leyen and European Council president Charles Michel last month, Premier Li Keqiang backed plans to complete the deal in 2020.
Xi, meanwhile, told the two European leaders via video conference in June that China and Europe should "accelerate the investment treaty negotiations" and become "double engines" for the world economy.
Chen Fengying, former director of the World Economy Institute at the China Institute of Contemporary International Relations, a state think-tank, said that Beijing has found new urgency to sign the deal – which she said could be a stepping stone to a broader trade agreement – as its relationship with Washington quickly deteriorates.
"It's written on the wall now that China and the US can't return to business as usual," Chen said. "The world is undergoing massive changes and China is facing huge uncertainties. A deal with Europe can at least provide a bit of certainty for China."
China fears being excluded from a future global trading system built on bilateral and regional pacts of which it is not a member.
With this in mind, it strongly desires the deal with the European Union, and while it is expected to offer some concessions on market access and the list of sectors off-limits to foreign investments – the so-called
negative list
– it is not expected to entertain any demands to weaken its state-owned enterprises.
Europeans point to the fact that over the course of seven years of negotiations, Brussels has agreed dozens of bilateral treaties with countries ranging from Japan to South Korea to Canada.
China has signed a
phase one trade deal
with the US that showed that under a certain amount of duress it is willing to make some concessions, a point that has not gone unnoticed by European trade observers.
"Maybe we need a phase one of our own," one adviser quipped in a private conversation recently, while business figures from the bloc have commonly lashed out at the "managed trade" between the US and China that stands to divert valuable energy, agricultural and manufacturing exports from Europe.
"China wants the image of being multilateral, without any of the underlying substance. It has had a prime opportunity in recent years to show that with the world order being shaken by the US, it could work in a constructive way on the trade front with Europe and others," said Andrew Small, senior transatlantic fellow at the German Marshall Fund of the US.
There is also hope on the European side that engagement with China would result in a high calibre bilateral deal and, in turn, show that the US approach under President Donald Trump does not work.
"As it's turned out, neither the US approach nor the European approach has worked with China," said Small, who added that officials in Brussels view the next few weeks as "part of the last big push to see if they can induce change on China and in meaningful ways".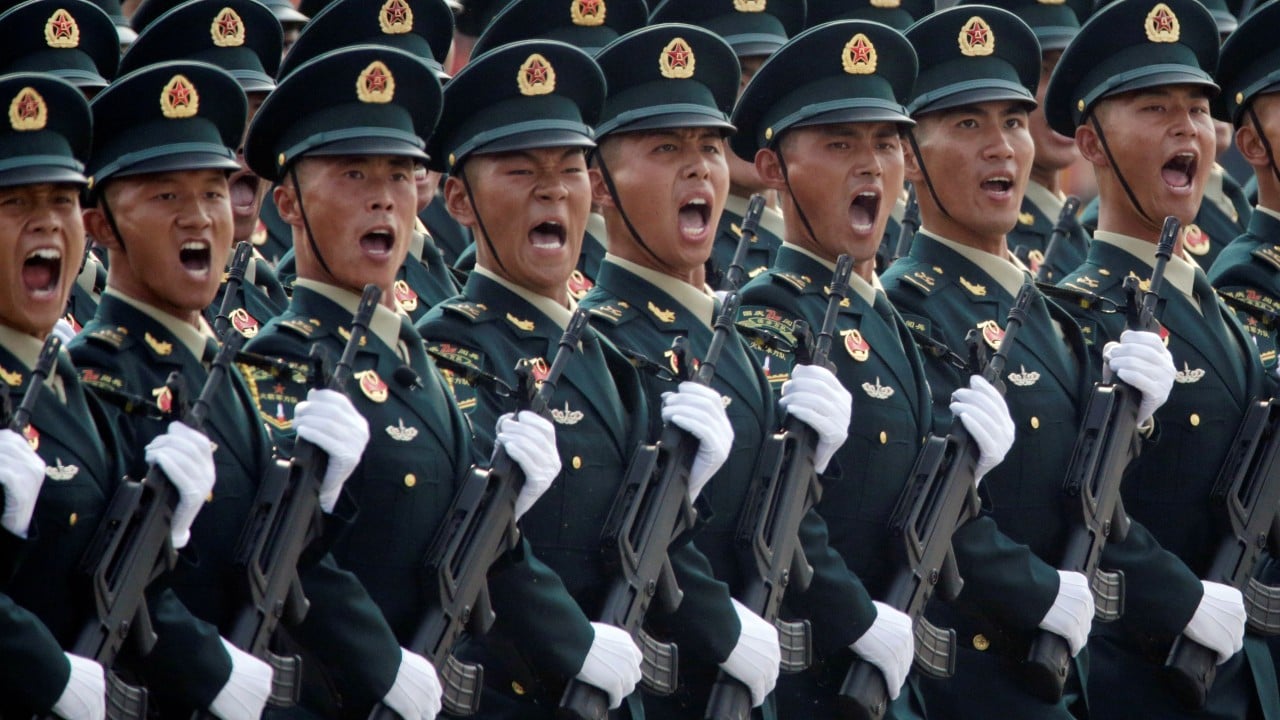 04:12
Are Xi Jinping's China and Donald Trump's US destined for armed conflict?
Are Xi Jinping's China and Donald Trump's US destined for armed conflict?
Nonetheless, there is a lot at stake commercially. Huo Jianguo, a government adviser and former head of a think tank under China's Ministry of Commerce, said Beijing sees the bilateral treaty as "critical" to the economic futures of both sides.
"There have been contradictions in the negotiations, but hopefully under the current circumstances they can overcome the difficulties and make a breakthrough," Huo said.
The latest round of talks, which took place from June 29 to July 3, achieved "positive progress", according to a one-line statement from the Chinese Ministry of Commerce.
Despite a hardening stance on
Hong Kong
and human rights in China, there is still political will in Brussels to reach an agreement, particularly as German Chancellor Angela Merkel, a key backer, is seeing out the final months of her 16 years in office.
Europe also still needs investment from China, albeit in a managed way, while European firms still crave access to the biggest market in the world.
"Broadly speaking, the sense across Europe is how do we strike a balance between getting Chinese investment and protecting strategic assets?" said Eleni Theodoropoulou, a Brussels-based trade lawyer with Hogan Lovells.
As a former staffer at the investment unit at the European Commission's Directorate-General for Trade, she said that even four years ago, "the mood towards China was cautious, not much more optimistic than now".
The Chinese side is cautious as well.
"The main purpose of such a bilateral investment deal for China is to facilitate entry into the European market. But the white paper [on foreign subsidies], if legislated with the current design, could turn it into a de facto one-way deal, meaning it will only be good for European businesses," said Ye Bin, a senior researcher with the Institute of European Studies at the Chinese Academy of Social Sciences.
This is a point on which the two sides strongly diverge: Europe has already been open to Chinese investors for years, even as China remains inhospitable and uneven for European equivalents. With such a disparity, it is easy to see why few expect a broad treaty to be signed any time soon.
Additional reporting by Zhou Xin, Frank Tang and Orange Wang
The second part looked at how the negotiations are viewed in political circles within China, while the third part looked at the political machinations in the European Union and how the bloc might react to a failure in investment talks with China. The fourth part in the series, meanwhile, looked at how the United States factors into the EU-China relationship, as Washington moves towards a frenzied election season, while the fifth part looked at Britain's position, and expectations, going into negotiations.