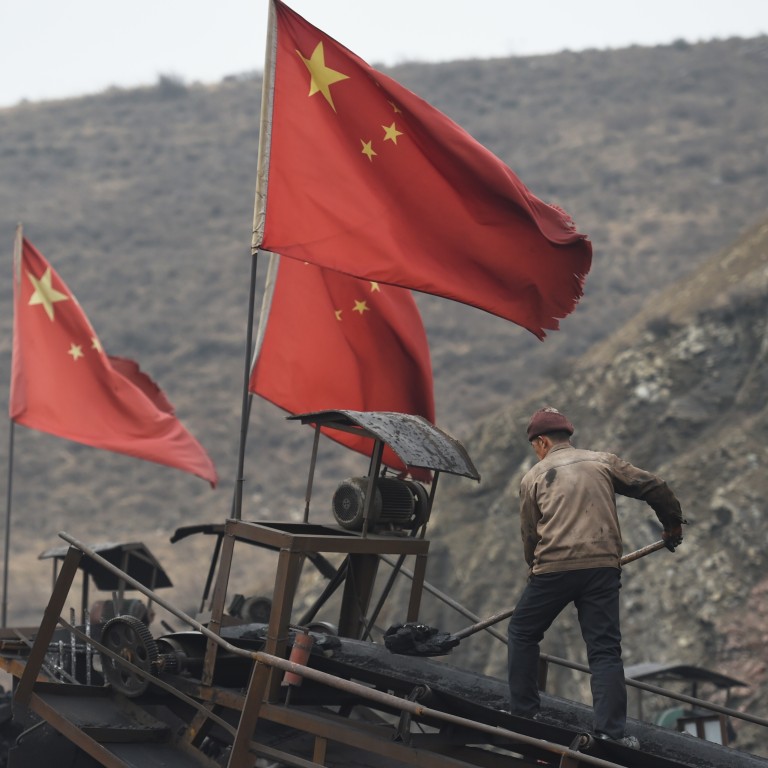 China slow to curb coal financing as Japan, South Korea 'accept new reality' on phasing out fossil fuels
Japan and South Korea recently made moves to limit financial backing for overseas coal projects, joining a trend of banks and multilateral lenders ditching the fossil fuel
As the largest global financier of coal energy, China is increasingly looking like the lender of last resort
China risks being left behind as South Korea and Japan signal a shift away from financing overseas coal power in response to growing criticism over their support for the dirty fossil fuel.
The three countries are the top global lenders for
coal energy
infrastructure, bankrolling projects beyond their borders through export credit agencies and developing new markets to export coal plant technology.
But there are signs that Japan and South Korea may be preparing to scale back official support amid mounting pressure from the public and investors on environmental grounds.
Japan announced last month that it would tighten funding criteria for foreign coal-fired power plants, and next month South Korean lawmakers will debate several bills aimed at banning overseas coal investment as part of a post-coronavirus "Green New Deal".
"This is profoundly serious, because it is an acceleration of a trend that is already established in global financial markets," said Melissa Brown, the director of energy finance studies, Asia, at the Institute for Energy Economics and Financial Analysis.
"It has a very strong economic foundation, which is that – based on virtually all of the coherent and credible evidence we have today – coal-fired power facilities that are brought into service in the next five years are extremely unlikely to have a productive, profitable economic life."
Banks, multilateral lenders and governments across the world are ditching coal as renewable technology gets cheaper and the climate crisis becomes more pressing.
Two of Japan's largest commercial banks, Mizuho Financial Group and Sumitomo Mitsui Financial Group, said earlier this year that they would cease funding for new coal power projects in the face of pressure from climate activists.
Global financial institutions such as BlackRock, France's AXA and the Royal Bank of Scotland have also announced coal-divestment policies in the past eight months.
Though Japan's updated investment policy has been criticised by environmentalists for leaving loopholes, the South Korean legislation on foreign financing, if passed, could be a landmark change from one of the world's biggest backers of the carbon-intensive fuel.
Christine Shearer, from Global Energy Monitor, an NGO that supports the phasing out of fossil fuels, said the Japanese and South Korean governments were starting to "accept the new reality".
"The economics have changed, and coal is no longer the least-cost power option, even without accounting for its external costs like pollution and climate impacts," she said.
Environmental campaigners hope the moves by Japan and South Korea will put pressure on China, but whether the world's largest financier of coal energy will take similar steps remains to be seen.
China has an outsize impact on development financing for coal. From 2000-2019, its two global policy banks – the China Development Bank and the Export-Import Bank of China – issued loans totalling US$51.8 billion for coal energy projects around the world, according to the Global Development Policy Centre at Boston University.
In comparison, Japan spent US$26 billion financing 36 overseas coal-fired power plants between January 2003 and April 2019, the Japan Centre for a Sustainable Environment and Society estimated.
South Korean public financial institutions, meanwhile, supported 24 overseas coal projects with US$10 billion from 2008 to 2018, according to Solutions For Our Climate (SFOC), a Seoul-based non-profit organisation.
Analysts say China will continue to be the primary global backer of coal power for the foreseeable future.
Its blend of technical know-how on coal combustion; a state-backed system that provides cheap financing and favours large-scale projects, thereby disadvantaging renewables; and the welcoming attitude of recipient countries will continue to favour financing abroad, said Li Shuo, senior climate and energy policy officer for Greenpeace East Asia.
The Chinese government has issued guidelines for green investments under the belt and road plan, but there are no legally binding restrictions on financing for coal or other fossil-fuel projects, said Christoph Nedopil Wang, founding director of the Green Belt and Road Initiative Centre in Beijing.
"Chinese overseas coal financing has been extremely demand-driven," he said. "If they want coal, who are we to tell them not to fund coal? That is the current host country principle that China applies in overseas financing."
The approach often puts China at odds with its positioning as a global leader in green finance and renewable development.
However, there are some promising signs: China's development financing for coal has been in decline since 2017, and new data from the American Enterprise Institute showed that, for the first time, renewable energy investments in belt and road countries made up a greater share of overall energy investments than fossil fuels did in the first half of 2020.
Nedopil Wang, who also serves as an adviser to the Chinese government, including the commerce and environment ministries, said the recent shifts by Japan and South Korea would not have gone unnoticed in Beijing.
"I think there is a broad recognition in China that coal is not in line with the Paris Agreement, and so far China wants to adhere to the Paris Agreement," he said. "China also wants the Belt and Road Initiative to be green.
"This understanding is increasing, but it is not going to change anything in the next year or two."