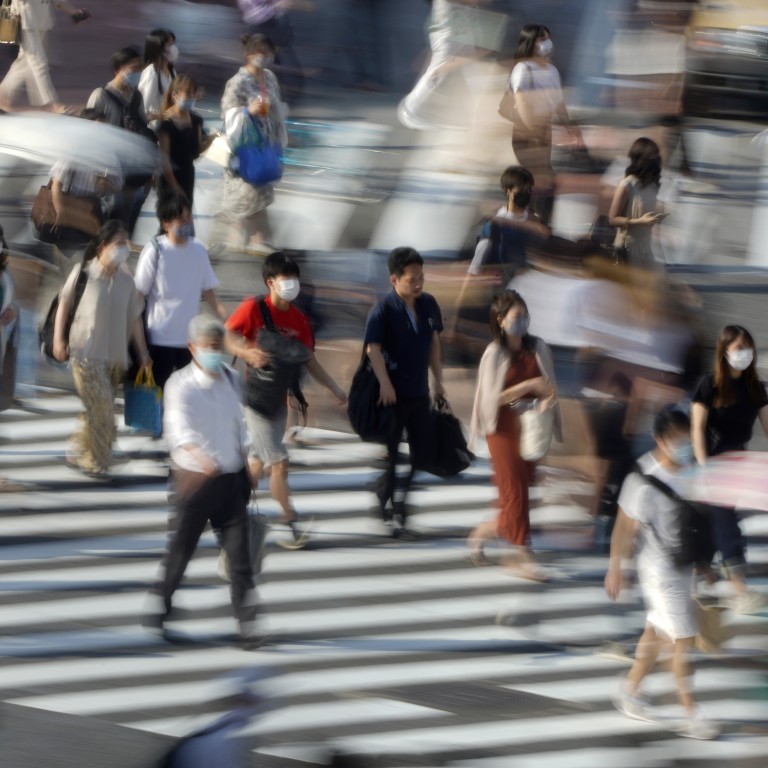 Coronavirus impact underscores need for sustainable investment, experts say
Investments in funds based on sustainability principles rose US$70 billion in the April-June period at height of the pandemic
Pursuit of sustainable operations has been set back in short-run due to funding issues as companies fight for survival, but long-term trend intact
The impact of the coronavirus has reinforced, for both executives and investors, the need for companies to develop sustainable operations that can withstand major shocks, experts say.
The pandemic has slowed the pursuit of sustainability goals based on the three ESG principles – environment, social and governance – because of a lack of funding as companies fight for survival, according to the latest South China Morning Post panel discussion on "Covid-19 and the Economy".
But even at the height of the global outbreak this spring, investors poured money into ESG funds, in part because companies with sustainable business plans and operations perform better, said Phineas Glover, head of ESG research for Asia-Pacific at Credit Suisse.
Growth in ESG investment funds is "accelerating quite dramatically now", Glover said, noting that investors added US$70 billion to such funds in the April-June quarter, according to data from Morningstar, bringing the total value of global ESG fund investments to more than US$1 trillion.
Moreover, inflows into British ESG funds from April to July exceeded total inflows for the previous five years, Glover said.
And a new ESG fund that launched in July, owned by Japan's Asset Management One and managed by Morgan Stanley, raised more than US$3.6 billion – the most for a new fund offering in Japan in 20 years, Bloomberg reported.
While the increased investment may indicate a sense of greater civic responsibility, it also reflects the fact that such funds can perform better. "One of the interesting things we have found is that ESG funds do outperform during [times of] economic upheaval," Glover said.
Pamela Mar, executive vice-president at the Fung Academy under the Fung Group, one of the largest supply-chain management companies in the world, said the pandemic "has had a very important impact on the importance of sustainability" in corporate plans and operations.
"Shortfalls in one small part of a supply chain can affect the whole system," she said. "The pandemic has shown us we have to look out for everyone."
The pandemic also underscores the need for global cooperation to solve common problems such as climate change, Mar said. "We need to switch mindsets. How do we cooperate more to fight a common challenge?"
Still, in the short-run, the pandemic has sapped government and corporate resources needed to address these common problems.
"On a company basis, a lack of cash and lack of demand are going to have a serious impact on people's attention spans," Mar said. "You really have to spend time making sure you're going to survive. Necessarily, that puts back things with a longer payback."
Esther An, chief sustainability officer for City Developments, a Singapore-based property developer and operator, called the pandemic "the 21st century's first sustainability crisis" and argued that it had "cleared the deck" to allow for rebuilding the world economy on sustainability principles.
"This is a golden opportunity to press the reset button," she said, particularly in reducing the world's carbon footprint by building more energy-efficient "smart cities".
Glover said that the "digitalisation" of the global economy will help drive more sustainable investment and operations.
Behavioural and cultural changes "that would normally take five to 10 years are happening really in a matter of months" because of government-imposed lockdowns and work-from-home arrangements necessitated by the pandemic, he said.
For instance, the sharp increase in online shopping has dramatically lowered carbon emissions, Glover said, with one study indicating that a trip to the store generates several times more carbon dioxide emissions than home delivery of the same goods. These gains could increase as electric vehicles are increasingly used by delivery companies.
The rise in digitalisation is also increasing the transparency of corporate operations and their progress in meeting sustainability goals, Glover said, pointing to an "explosion in alternative data sets". The information flow is difficult for companies to control, which "speaks to the need for resilience in corporate structures" to respond to increased public awareness.
The increase in available data is also accelerating the use of information in investment decisions, "driving behaviour by consumers", Glover said.
Fung Group's Mar said the increase in information is "very beneficial" for both suppliers and buyers in global supply chains, allowing for the real-time monitoring of pollution-control measures while offering greater insight into what consumers want to buy.
"If we can understand consumer demand a lot better, then we produce smarter, and that has a huge impact on [reducing] waste," Mar said.
"Technology will accelerate our ability to come out of the pandemic stronger," she said, noting in particular that the increase in online education would help companies reduce the "digital divide" between workers in developed and developing countries.
Mar also stressed that companies can aim for a "sweet spot" where investments based on ESG principles improve both their operational efficiency and their reputation.
City Developments' An said her company is pushing ESG principles by including both environmental- and social-responsibility clauses in its contracts with suppliers, focusing on worker safety and on reducing pollution.
She also noted that banks in Singapore are promoting sustainable investing by setting ESG standards for corporate loans, with the city issuing its first green bond in 2017.
Public policies are likely to drive health care investments in the aftermath of the pandemic, according to the panel discussion.
"I believe, through this period, we may see a more interventionist and preventative approach to health care policies by governments," Glover said, adding that governments may look at tax-raising measures, along with social policies, to lower the burden on the health care system on a sustainable basis.
Because the cost of health care has been a major contributor to the pressure on many government budgets, policymakers are likely to become more proactive in introducing measures to reduce risks from obesity, diabetes and air pollution. There has been research showing that overweight patients or those with diabetes who have contracted Covid-19 have higher mortality rates, while some studies have shown that poor air quality could lead to higher rates of infection.
"The other very clear theme that has come out of Covid-19 is just the increased awareness of air pollution," Glover said. "Air pollution represents a substantial and avoidable cost to a nation's health care spending."
As such, some governments might consider reducing or eliminating subsidies for fossil fuels, increasing fuel taxes and demanding greater corporate energy efficiency, Glover said.
Mar predicted that companies will spend more on establishing safe practices in the workplace and educating its employees on health and safety.
A report published by PwC in June predicted that employers were likely to face an increase in medical costs of between 4 per cent and 10 per cent for their employees in 2021.
"Companies are going to pay more attention to [health care investment]. It's going to become a compliance issue," she said.
"In terms of health spending on a national basis, emerging Asia is actually below the global average on what should be spent on health system," Mar said. "Governments are under pressure. They have so many priorities – poverty, education, investment and so on. I think the pandemic is going to make them realise that if you don't have health, you are not going to progress as a nation. Same with companies."