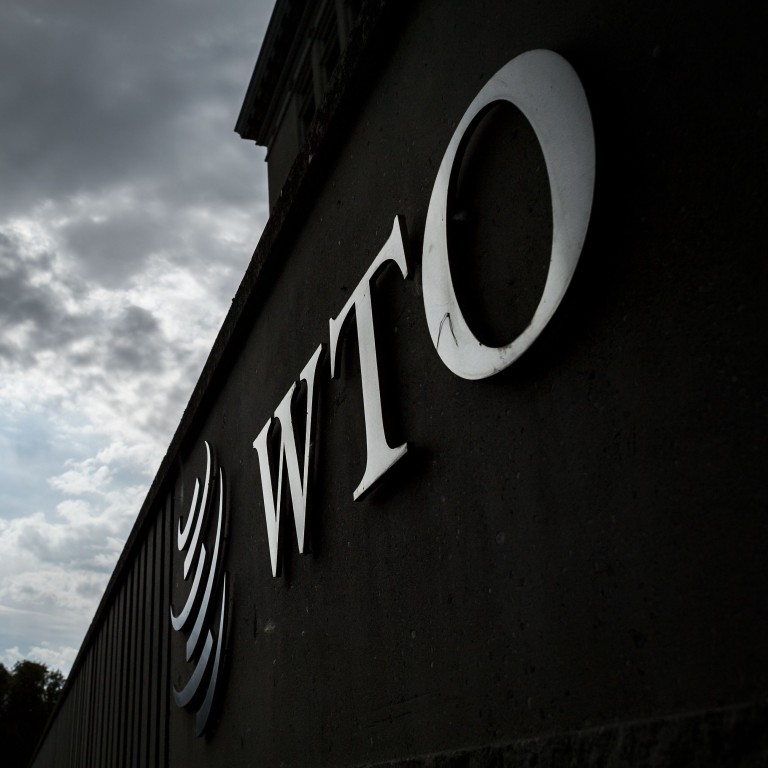 Coronavirus hit to global trade 'deeper but not as long' as thought, as WTO sees recovery under way
World Trade Organization (WTO) reduces size of global trade contraction in 2020, as lockdowns ease and economies reopen
China accounts for 43.8 per cent of all personal protective equipment shipments in first half of 2020, WTO says
The
coronavirus pandemic
has caused a "deeper but less prolonged decline in trade" than initially expected, the
World Trade Organization
(WTO) said on Tuesday, as the Geneva-based body reduced its estimate for the contraction of global trade in 2020.
The WTO said global trade was now set to shrink by 9.2 per cent this year, with growth of 7.2 per cent forecast for 2021.
In April, when the effects of the pandemic on global supply chains were still uncertain, the WTO forecast that global trade would contract by between 13 per cent and 32 per cent this year.
"[Global gross domestic product] is doing worse than expected, while the trade decline is not as much as expected, compared to the great financial crisis [of 2008-2009]. Trade has been much more resilient this time around," WTO chief economist Robert Koopman said.
Global trade in goods recorded its sharpest-ever quarterly decline in the second quarter, falling 14.3 per cent compared with the previous quarter and 17 per cent compared to the same period in 2019, the WTO said. But the situation has improved, "due to a surge in June and July as lockdowns were eased and economic activity accelerated".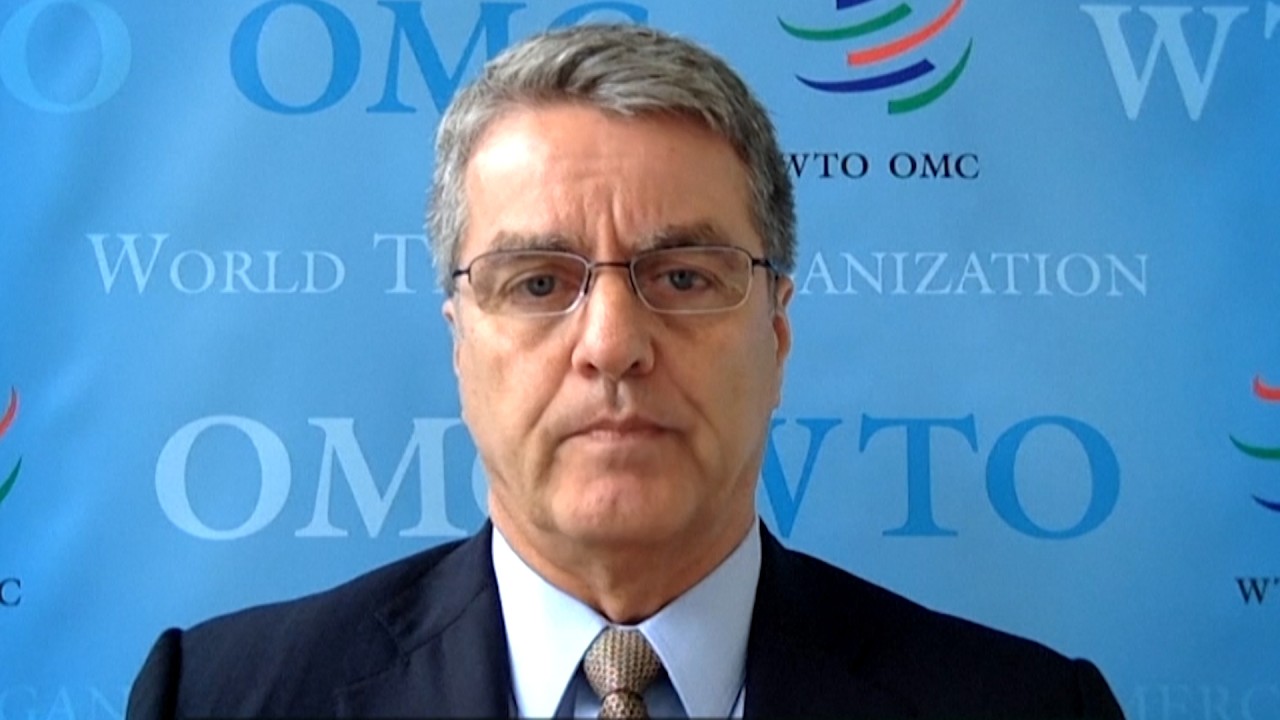 00:43
Global trade decline will be 'steepest on record' in second quarter, WTO says
Global trade decline will be 'steepest on record' in second quarter, WTO says
In April, China had come out of its own coronavirus economic shutdown, but Western markets were heading into lockdowns of their own. Many analysts predicted a "second economic wave" to hit the Chinese economy in the form of lower demand in the West.
But the opposite happened. China's economy has recovered strongly since the first quarter, with its export machine gobbling up an even larger share of global trade as manufacturers in rival markets struggled.
"[China] is in fact further along in its recovery, and its import demand is sustaining trade within the region, and also its export performance is stronger than we expected maybe six months ago," said Coleman Nee, a senior economist at the WTO.
"But no country is completely invulnerable to this pandemic and so there could be recurrences and resurgences of the disease, so everyone needs to be vigilant."
China supplied much of the medical supplies such as masks and ventilators used to fight outbreaks across the world, accounting for 43.8 per cent of all personal protective equipment (PPE) exports in the first half of the year, the WTO said.
Showing the extent of the boom, the WTO said global face mask exports rose 87 per cent in the first half of the year compared to 2019, to US$71 billion.
And with social distancing rules forcing people in many countries to stay indoors and work from home, China has been making hay from a boom in consumer electronics, such as televisions, home projectors, laptops, smartphones and gaming consoles.
But Koopman said "imbalances" in China's performance could restrict a global trade recovery this year and next. The Chinese recovery has been a supply-side one, with factories pushing goods out to the rest of the world, even as Beijing has struggled to stimulate domestic demand.
This has been reflected in China's monthly economic data, where exports have regularly been outstripping imports in recent months.
"Many economists would like to see an increase on the demand side, and where they [China] increase their imports significantly, perhaps above trend," he said, adding that Germany fell into a similar category.
The WTO's forecast said Asia was set to have a "relatively modest decline in trade volume" this year. Asian exports will contract by 4.5 per cent in 2020, compared to a drop of 14.7 per cent in North America and 11.7 per cent in the European Union.
This has been partly driven by intra-Asia trade. China's imports from the rest of the world fell by 6 per cent in the first half of the year, compared to just 1 per cent from the rest of Asia, the WTO said.
"There is a lot of intra-Asia trade and there, China's import demand is propping up regional trade," Nee said.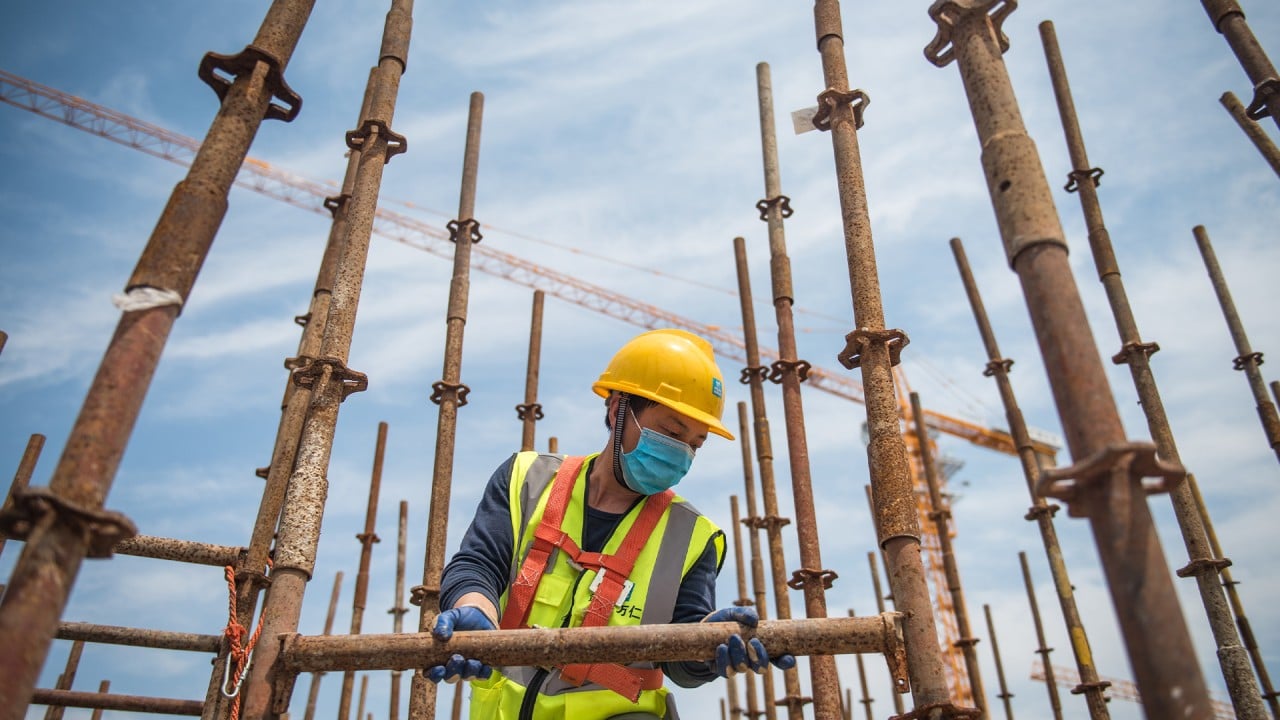 05:02
Coronavirus backlash further fraying China's ties to global economy
Coronavirus backlash further fraying China's ties to global economy
He added that while the coronavirus' shock to global trade was similar in magnitude to that of the global financial crisis, there were key differences.
"The 9.2 per cent drop [in global trade] expected for 2020 is smaller than the 12.8 per cent decline recorded in 2009, while the 7.2 per cent recovery that we're forecasting for next year is weaker than the 13.8 per cent rebound that we saw in 2010," Nee said.
"However, the cumulative impact of both crises is similar. In both cases, world trade would end up slightly below its pre-crisis level after two years."
Sentiment data has also suggested that economic recoveries outside China may be improved by strong trade performances.
On Monday, IHS Markit's global composite purchasing managers' index (PMI) for September – a survey of factory operators in more than 40 countries – showed that new export orders were growing at their fastest rate since March 2018. The manufacturing component of the PMI was at its highest point since April 2018.
However, the recovery is fragile, with surges in new coronavirus cases across Europe, the US and other major economies threatening new lockdowns and further damage to economic activity.
This article appeared in the South China Morning Post print edition as: WTO eases back on gloomy global trade forecast