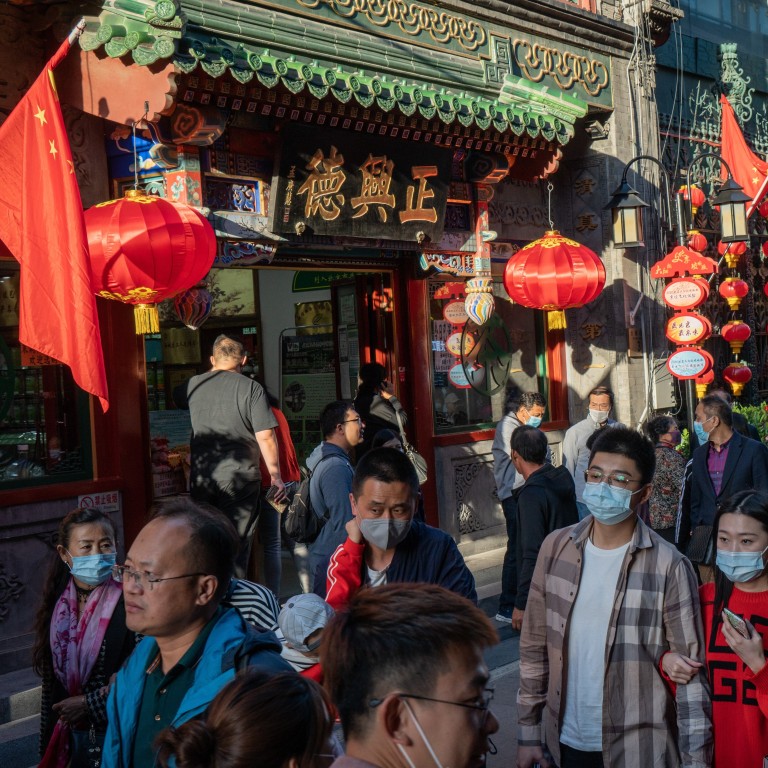 China leads way as IMF says global economic recession 'less severe' than previously thought
Prospects for China are much stronger than for most other emerging markets and developing economies, with its economy projected to grow by about 10 per cent over 2020 to 2021
Global economy's road to recovery remains prone to 'long, uneven and uncertain' setbacks, International Monetary Fund cautions
The world economy will experience a "less severe though still deep" recession this year than previously expected, as prospects have worsened significantly in some developing economies while large advanced economies have reported stronger-than-expected growth out-turns, the International Monetary Fund (IMF) said on Tuesday.
The IMF's World Economic Outlook estimated that the global economy will contract by 4.4 per cent this year – a less severe contraction than the 4.9 per cent downturn it forecast in June. And growth in 2021 is projected to rebound to 5.2 per cent, or 0.2 percentage points lower than the June estimate.
Even though recent data suggests that many economies have started to recover at a faster pace than anticipated after reopening from the so-called Great Lockdown, the recovery is not assured while the pandemic continues to spread, the IMF warned.
Prospects for China are much stronger than for most other emerging market and developing economies, and it is projected to be the only G20 economy to record positive growth this year.
China's economy looks to grow 1.9 per cent this year, an upgrade of 0.9 percentage points from the IMF's forecast in June, given signs that the recovery accelerated in the third quarter. The world's second-largest economy is still expected to grow 8.2 per cent next year, unchanged from the IMF's projection in June.
"While the recovery in China has been faster than expected, the global economy's long ascent back to pre-pandemic levels of activity remains prone to setbacks … [which] will likely be long, uneven and uncertain," the report said.
Emerging market and developing economies other than China are projected to contract 5.7 per cent in 2020 before posting growth of 5 per cent in 2021. However, the projected rebound next year will not be sufficient enough to return to the 2019 level of activity by the end of next year, the IMF said.
"Regional differences remain stark, with many countries in Latin America severely affected by the pandemic facing very deep downturns, and large output declines expected for many countries in the Middle East and Central Asia region, and oil-exporting countries in sub-Saharan Africa affected by low oil prices, civil strife or economic crises," the report said.
The Covid-19 pandemic has sickened nearly 38 million people worldwide, with the global death toll having surpassed 1 million.
The pandemic will reverse the progress made since the 1990s in reducing global poverty and will increase inequality, as close to 90 million people could fall below the US$1.90-a-day income threshold of extreme deprivation this year, the IMF said.
Developed countries will fare better.
The US economy is expected to contract 4.3 per cent this year before growing 3.1 per cent in 2021, while the Eurozone economy is estimated to shrink 8.3 per cent in 2020 and to grow 5.2 per cent in 2021.
The US economy contracted at an annualised rate of 31.4 per cent in the second quarter but posted strong annualised growth of more than 30 per cent in the third quarter. China's year-over-year growth rate was expected to accelerate to 5.5 per cent in the third quarter from 3.2 per cent growth in the second quarter. This is equivalent to a 13.2 per cent annualised growth rate in the third quarter, after an annualised surge of 46 per cent in the second quarter.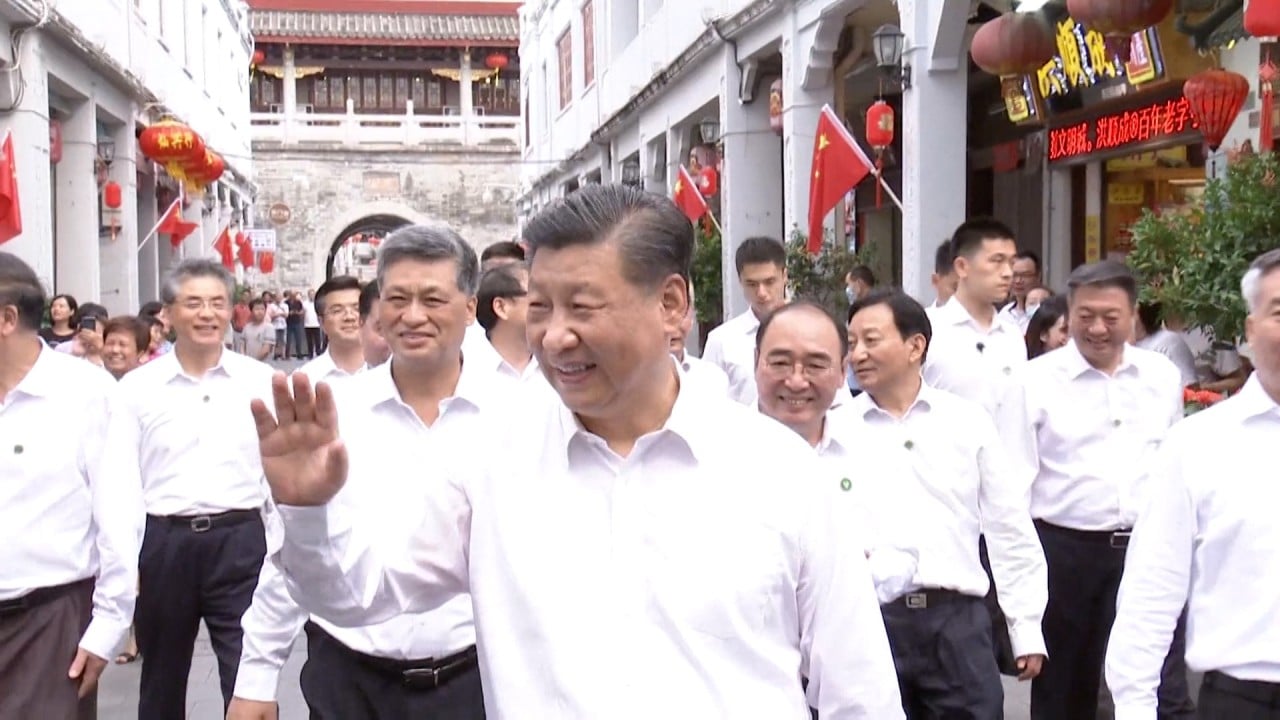 01:38
Xi starts tour of southern China to mark 40th anniversary of Shenzhen special economic zone
Xi starts tour of southern China to mark 40th anniversary of Shenzhen special economic zone
On Tuesday, China's imports posted their biggest surge since before the Covid-19 pandemic as its trade recovery continues to gather steam. The country's
exports grew by 9.9 per cent
in September compared with a year earlier, while imports surged by 13.2 per cent – the first growth of inbound shipments since June, according to China's customs data.
Chinese economic activity normalised faster than expected this year after most of the country reopened in early April, and its second-quarter GDP registered a positive surprise on the back of strong policy support and resilient exports, according to the IMF.
The IMF projections were made based on assumptions that social distancing will continue into 2021 but will subsequently fade over time as vaccine coverage expands and therapies improve. Local transmission is assumed to be brought to low levels everywhere by the end of 2022.
Thus, following the contraction in 2020 and recovery in 2021, the level of global GDP in 2021 is expected to be a modest 0.6 per cent above that of 2019. After the rebound in 2021, global growth is expected to gradually slow to about 3.5 per cent into the medium term, the report said.
This article appeared in the South China Morning Post print edition as: Global recession will be 'less severe' as advanced economies come to rescue