Trade
Get more with myNEWS
A personalised news feed of stories that matter to you
Learn more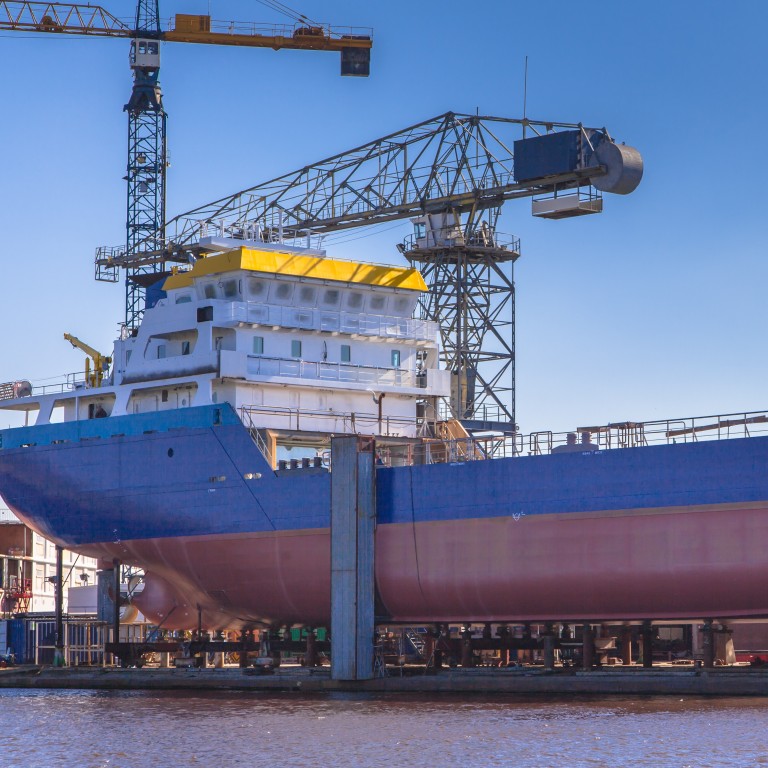 Coronavirus impact on global trade prompts ship firms to cut back on new vessels
In October new ship orders as a percentage of the global fleet fell to 7.1 per cent, the lowest level since 1989, according to Clarksons Research
Many companies opting to charter or buy vessels already in service over commissioning new ones, helping drive up sea freight rates
Shipping companies are spending less on new vessels this year amid a gloomy long-term outlook for global trade, but they are revelling in soaring freight rates, according to industry insiders and analysts.
Last month, new ship orders as a percentage of the global fleet fell to 7.1 per cent, the lowest level since 1989, according to shipping consultancy Clarksons Research.
Orders have slumped across the board, including for tankers, containers and bulk carriers, showing weak confidence among shipping lines, which transport the bulk of international trade.
Tight shipping capacity has helped
drive up sea freight rates
since midyear. But prices have also been affected by unexpectedly strong demand to replenish inventories in North America and Europe.
Between June and November, rates from China to the US west coast rose 100 per cent to US$3,851, and 65 per cent to US$4,675 between the mainland and the US east coast, according to Freightos Baltic Index, which tracks daily freight rates.
In the past, ship orders have increased on the back of rising freight rates, but companies are utilising their existing fleets to meet rising demand while taking advantage of higher prices.
Danish Shipping, an industry group, said last month that Danish firms picked up 45 per cent fewer orders in October from a year earlier, but that was not a bad thing.
"The empty order books are good news for Danish shipping companies, as a smaller world fleet helps to keep freight rates up," the group said.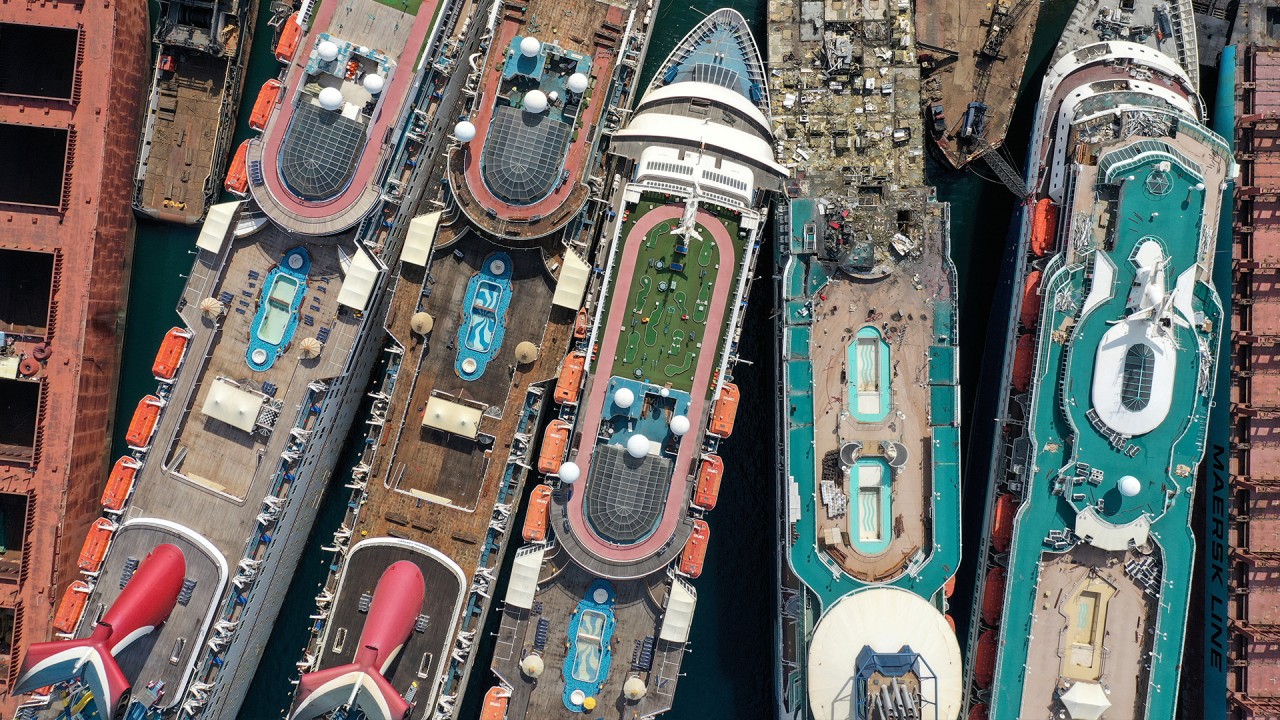 03:23
Turkey's ship-breaking business steams ahead as coronavirus sinks global cruise liner industry
Turkey's ship-breaking business steams ahead as coronavirus sinks global cruise liner industry
Similar sentiment has been echoed by other shipping lines, which would rather charter or buy existing ships than commission new ones.
At the New York Maritime Forum last month, Jerry Kalogiratos, chief executive of international shipping company Capital Product Partners, said the next few months would be full of "immense uncertainty" and more charter deals would emerge, S&P Global Platts reported.
George Youroukos, executive chairman of Global Ship Lease, said at the same event that capacity would continue to be kept "under control" because the strategy brought "amazing returns".
Shipping companies have also withheld new orders on environmental concerns, as the logistics industry tries to reduce greenhouse gas emissions, analysts said.
"The cost of building ships has increased alongside fresh scrutiny of carbon emissions from the shipping industry, making it difficult to determine the viability of a new ship over its lifetime," S&P Global Platts said in a note last month.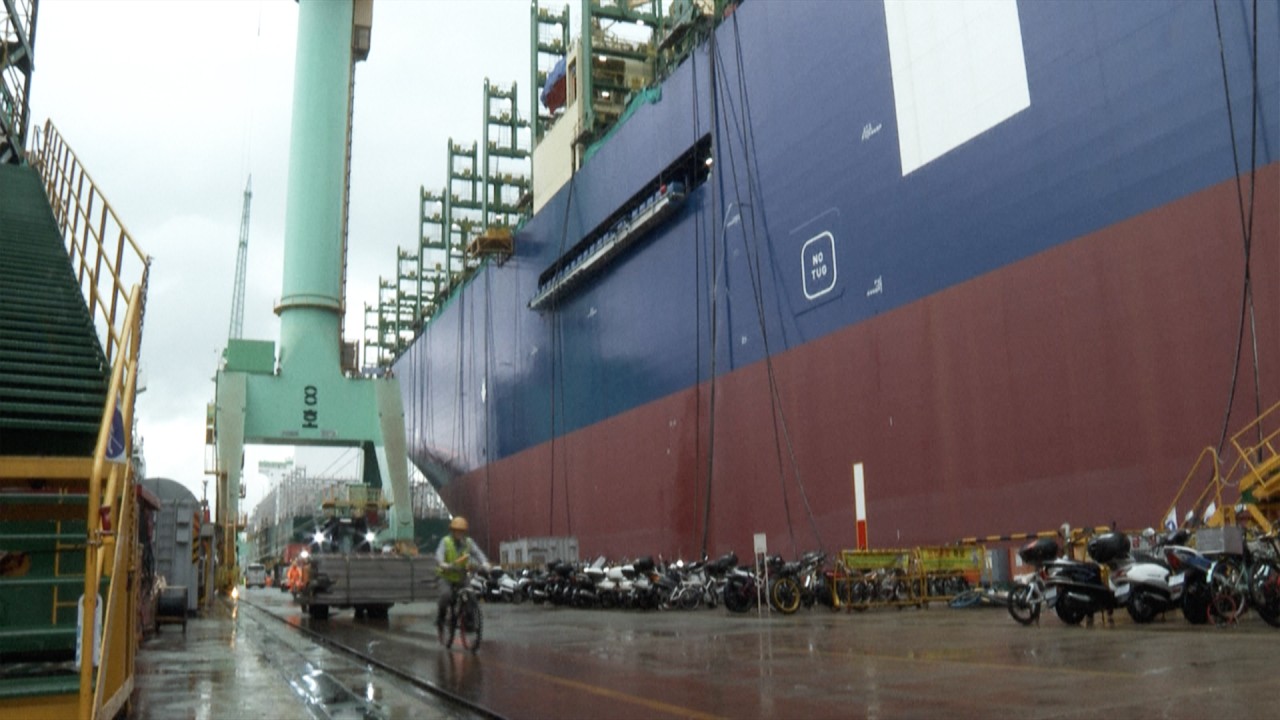 01:34
Latest of the world's largest container ships nears completion in South Korea
Latest of the world's largest container ships nears completion in South Korea
Shrinking orders for ships has hurt exports of new vessels from China, Japan and South Korea, three biggest ship making countries.
In the first nine months of the year, completed vessels for export from China fell 5 per cent from a year earlier to 26 million deadweight tonnes (dwt), according to the China Association of the National Shipbuilding Industry. New shipbuilding orders for export dropped to 15 million dwt, down 19 per cent from a year earlier.
However, data from Panjiva, which tracks trade data on commercial shipping, said exports from China inched up 4 per cent in the third quarter from a year earlier.
That figure was buoyed by a 16.4 per cent jump in September, which might reflect a rush to complete deliveries before China's "golden week" holiday in October.
Exports of new ships from Japan and South Korea declined by 58.7 per cent and 7.1 per cent respectively, Panjiva said.
This article appeared in the South China Morning Post print edition as: Trade woes dampen new ship orders