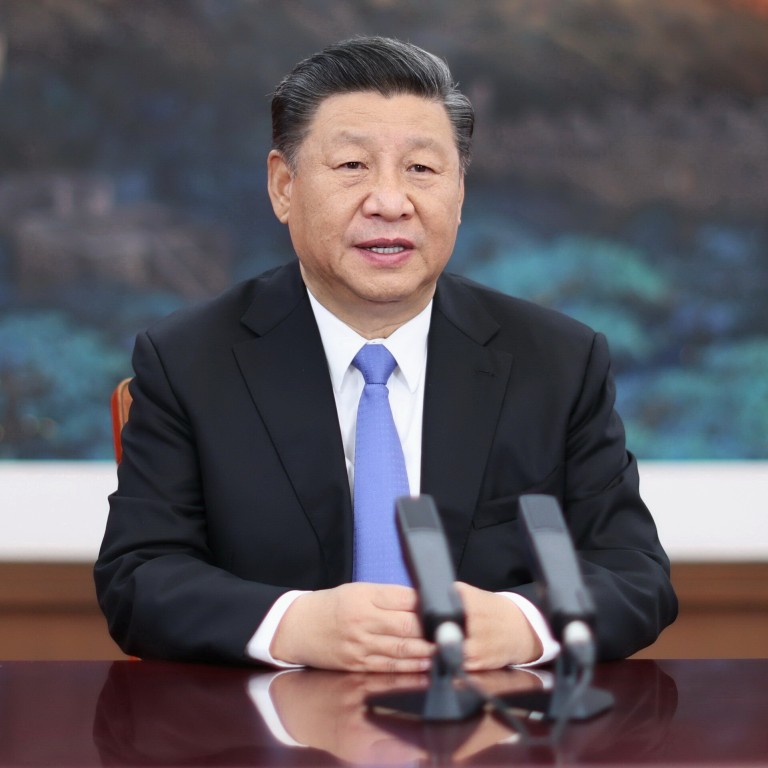 Xi Jinping calls for global cooperation to get economies back on track
Chinese president tells China International Import Expo that all nations should promote 'mutual openness'
But EU trade group bemoans quarantine rules that made it hard for foreign executives to attend event it describes as 'little more than an ambitious trade fair'
Chinese President Xi Jinping
on Wednesday appealed for global cooperation to overcome the economic challenges created by the coronavirus pandemic.
In a video address to the
China International Import Expo
in Shanghai, Xi said the "trend of opening up and cooperation among countries remains unchanged" and all nations should promote "mutual openness".
The annual event comes as most of the world is still battling
Covid-19
and governments fear importing new infections. Some foreign visitors are taking part in the expo – after undergoing 14 days of quarantine – but most of the people in the audience for Xi's speech were Chinese officials and delegates.
Xi said the
decision to hold the event
reflected China's "sincere desire to share market opportunities with the world and promote world economic recovery".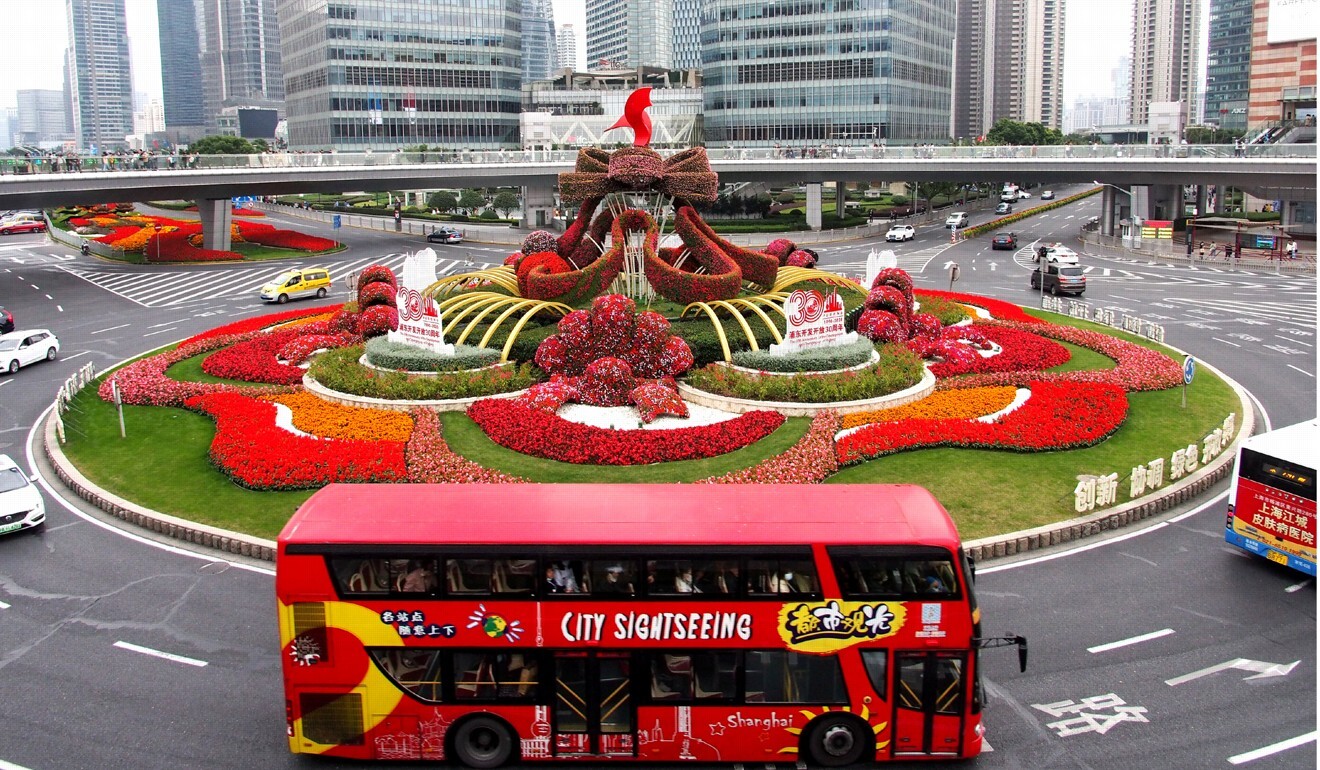 The speech came as much of the world was following the
US presidential election
, though Xi made no mention of that event.
"This epidemic reminds us that all countries are a community of shared destiny, and no one can stand alone in the face of major crises," he said.
As such, nations should embrace "trust instead of suspicion, and join hands instead of exchanging fists", he said.
China's vast population, including 400 million middle-income earners, was "a market for the world, a market to be shared and a market for everyone", Xi said.
He also promised further opening of
China's internet
and digital economy, but provided no details.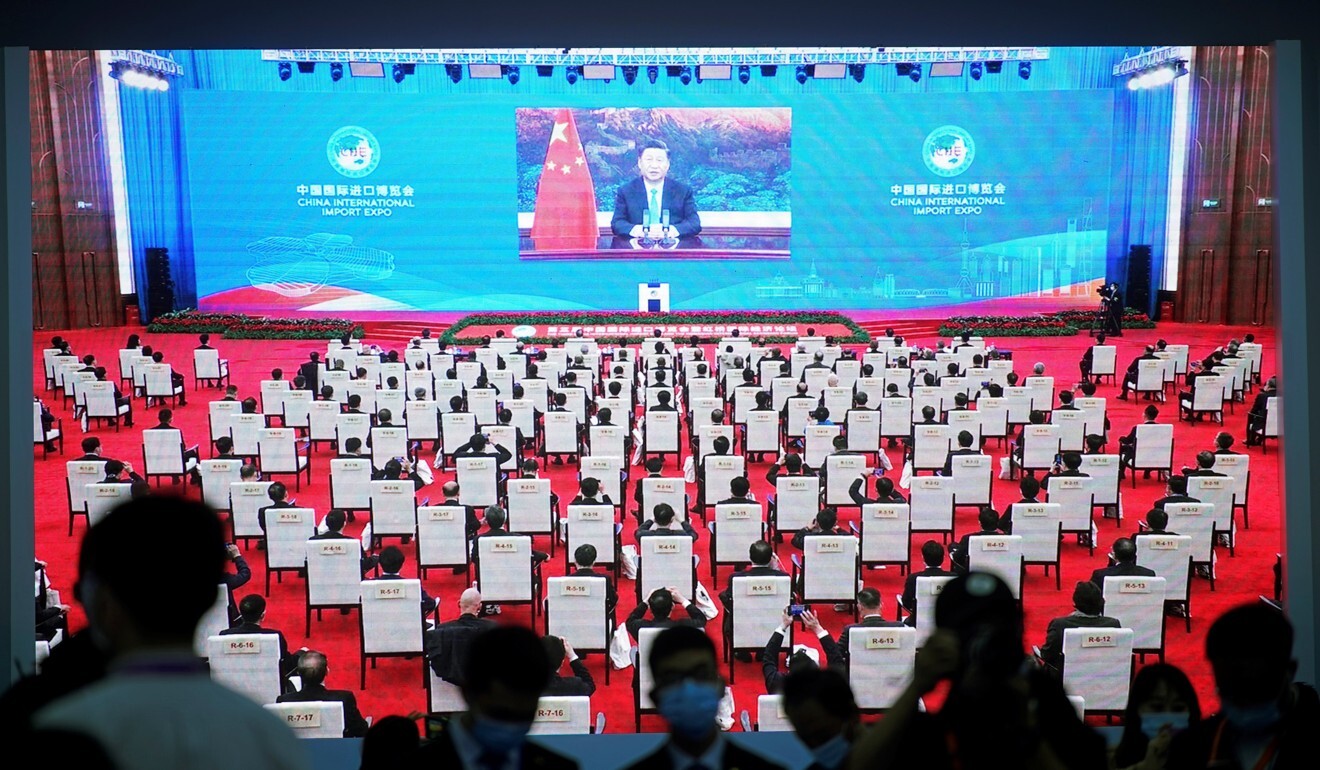 The import expo was launched by Xi in 2018 in a bid to create new business opportunities after China had become embroiled in a
trade war
with the US. He has delivered the keynote speech in each of the three years.
Xi also said China would seek to accelerate talks with the
European Union
on an investment treaty, as well as a free-trade deal with Japan and South Korea.
Despite his comments, not everyone is convinced China will deliver on its promises to be more open.
The
EU Chamber of Commerce in China
said in a report that Beijing's rigid travel restrictions – which kept foreign residents locked out of China for months and have only recently been relaxed – had had "an acute negative impact" on European companies and damaged business confidence.
Also, while the Shanghai expo had been "touted as a symbol of China's market liberalisation and the sustained confidence of international investment … in the eyes of the European business community this event has so far amounted to little more than an ambitious trade fair", it said.
The strict quarantine rules had "prevented most foreign companies from being able to send overseas executives to this year's event, and even for local participants the detailed requirements for participation remain unclear", it said.
This article appeared in the South China Morning Post print edition as: Xi calls on world to unite in drive for economic recovery