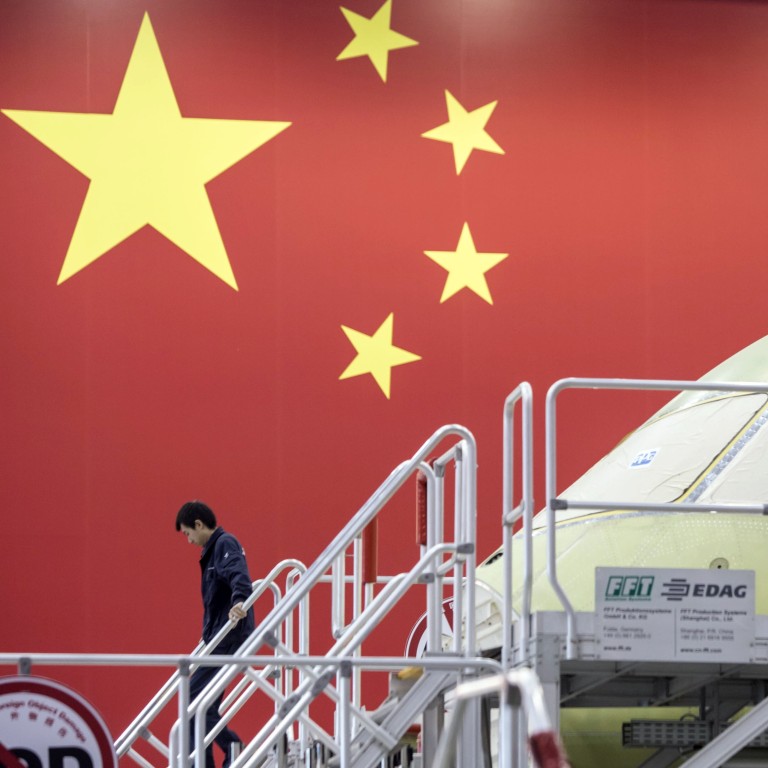 Exclusive
China-EU investment deal: draft text shows Beijing to broadly open market to European firms, but some sectors remain off limits
Draft of the EU-China investment deal shows improved market access for European firms in many parts of the Chinese economy
But restrictions remain in key sectors like automotive, aviation and health care, with the agreement set to be finalised this week
An imminent investment treaty will crack open large swathes of the Chinese economy to European firms, but a recent version of the negotiating text suggests that Beijing intends to ensure some important sectors remain off limits.
The treaty could be concluded on Wednesday, when China's President Xi Jinping is due to hold a
video conference with European Union (EU) leaders
, including European Commission President Ursula von der Leyen and German Chancellor Angela Merkel, whose country holds the EU presidency this year.
Many firms in European industries including manufacturing, engineering, banking, accounting, real estate, telecoms and consulting stand to enjoy unrestricted access to the world's second largest economy as part of the laboriously negotiated deal, which has gathered steam in the past two weeks.
This represents, at least partially, the hallowed "level playing field" sought by EU negotiators over seven years of talks, aimed at allowing European firms to compete fairly with China's state-owned giants.
Their investments will be treated "no less favourably" than Chinese ventures in the same sectors, according to a December 16 version of the Comprehensive Agreement on Investment (CAI), reviewed by the South China Morning Post. Since this date, negotiations have proceeded swiftly.
While the draft is not final, it offers a glimpse into both parties' negotiating positions, as well as China's willingness to make concessions on market access and its red lines.
In some important sectors, including automotive, aviation and health care, the playing field is set to remain decidedly uneven, the draft text showed.
In the automotive sector, the establishment of new "traditional fuel-powered motor vehicle enterprises is prohibited", while expansion of existing facilities will only be permitted if the factory's productivity exceeds the industry average.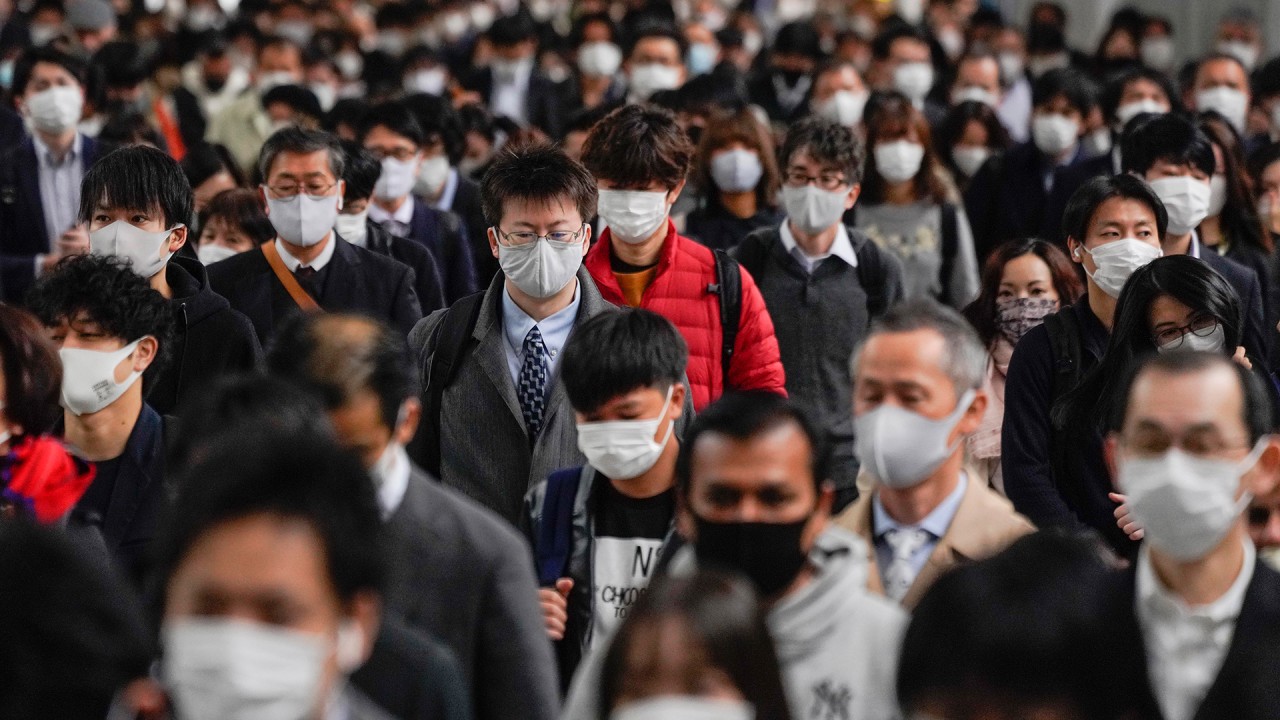 04:14
Covid-19: coronavirus variants seen in Britain, South Africa spread worldwide
Covid-19: coronavirus variants seen in Britain, South Africa spread worldwide
European firms will be allowed to invest in new electric vehicle factories, provided their existing facilities are running at capacity. This offer is seen as crucial to Germany, as the country's world-leading car manufacturers eye further market access in China.
In the health care sector, Europeans can build wholly-owned private hospitals and clinics in megacities like Beijing, Shanghai, Guangzhou and Shenzhen. But elsewhere, investments must only come in the form of joint ventures with Chinese firms, making private health care the only sector covered in the deal to be subject to geographical limitations.
EU businesses will remain banned from China's internet services market, with the exception of offering end user internet access.
In aviation, the text states that "Chinese control is required for investments by foreign investors [in] public air transportation enterprises", with a single overseas investor unable to hold more than 25 per cent ownership.
Only Chinese carriers will be permitted to operate domestic flights, while foreign investment in the general aviation sector must be in the form of joint ventures. European firms will not be allowed entry to the air traffic control space.
Industries considered sensitive by the Chinese government, such as research and development, market research, and many forms of mapping and surveying, will remain strictly off limits, according to the draft.
A senior EU official, speaking anonymously due to the sensitivity of the issue, said both parties will be able to exercise powers under their respective foreign investment screening mechanisms, even with the new deal in force. That means China – which recently enacted a new national security law on foreign investments – could block any EU business plans and vice versa.
While doors in many areas of China's financial sector – from banking, nonbank lending and financial data provision – will be thrown open, there will still be some barriers in the asset management and insurance industries and some fund management services will be out of bounds.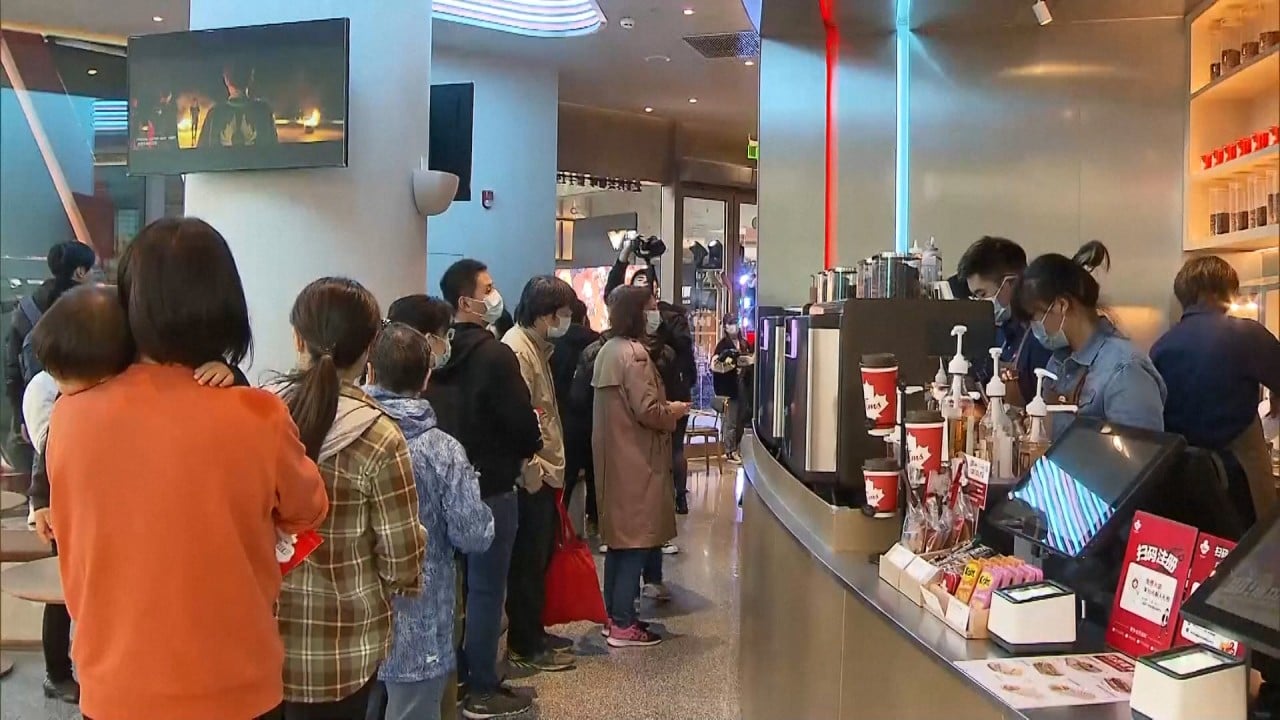 01:27
International coffee brands brew up new business in China as demand grows among young generation
International coffee brands brew up new business in China as demand grows among young generation
And whereas most manufacturing sectors will be opened for Europeans, restrictions will remain in the energy, smelting and salt industries.
The EU sealed key concessions on forced technology transfer and transparency on state subsidies for China's services sector, with Beijing obliged to publish a list of subsidies provided to designated sectors every year. In return, China will continue to receive relatively free access to the EU market, home to 16 per cent of the global economy in 2019.
The senior EU official said that the agreement on subsidies "closed a loophole" in World Trade Organization (WTO) rules. Among the many sectors obliged to publish subsidies will be real estate, telecoms, banking and construction.
While China has made subsidy commitments in free trade agreements with the 10 member nations of Asean, as well as the recently signed
Regional Comprehensive Economic Partnership
, this would be the first time it has committed to publishing subsidies as part of a bilateral deal.
03:29
RCEP: 15 Asia-Pacific countries sign world's largest free-trade deal
RCEP: 15 Asia-Pacific countries sign world's largest free-trade deal
But Beijing will not be obliged to declare the aid it provides the manufacturing or industrial sectors, technically covered by its WTO membership obligations, but which still provoke ire among its trading partners 20 years after accession.
In January, the EU released a joint statement with Japan and the United States stating that "new types of unconditionally prohibited subsidies have to be added to the WTO Agreement on Subsidies and Countervailing Measures", in reference to China's state support for industrial firms.
"We have closed a loophole in [the Comprehensive Agreement on Investment] in terms of transparency or subsidies in the services sectors where the WTO doesn't have rules," said the EU official.
"Now we have a commitment to this transparency, which will allow us to get a better insight into how things are working in practise and what this means."
Negotiating access on electric vehicles and hospitals had been among the thorniest items in the lengthy talks, the official said.
"In the automotive sector, in health, in telecoms, cloud services, in our transport-related services … we have really new fresh market access. In exchange, the EU confirms the openness of its market – and I think that was important for China," the official said.
The flurry of activity after a drawn out negotiating period has raised eyebrows in parts of Europe, as well as the US. It comes as China faces fresh allegations about its detention of members of the Uygur minority in the western province of Xinjiang, and as it persists with an aggressive trade dispute with Australia.
There has also been surprise that the EU has proceeded with the treaty without waiting for
US president-elect Joe Biden
to take office. Biden has voiced a strong desire to repair ties with allies and form an international coalition to deal with China's perceived threat.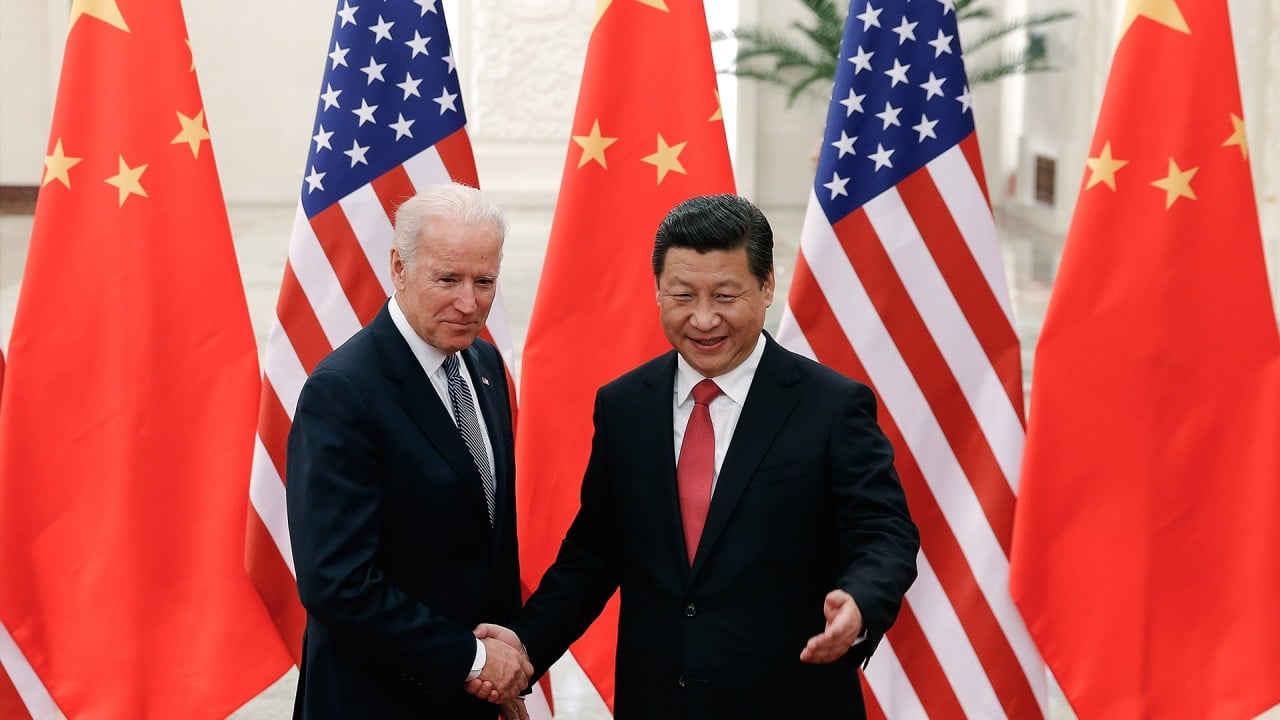 06:04
US-China relations: Joe Biden would approach China with more 'regularity and normality'
US-China relations: Joe Biden would approach China with more 'regularity and normality'
As news broke of the treaty's imminent conclusion, incoming national security adviser Jake Sullivan tweeted that the administration would "welcome early consultations with our European partners on our common concerns about China's economic practices".
In a memo leaked on Tuesday, Brussels said the treaty should not affect its ability to work broadly with the US.
"The EU welcomes the transatlantic cooperation on China. We have asked for it. That cooperation should stand on several pillars. One of the pillars should be rule making. We have been consistently defending the position that our strategy towards China cannot be based only on autonomous instruments or tariffs," the note read.
Max Zenglein, chief economist at the Berlin-based Mercator Institute for China Studies (MERICS), said the "market access and level playing field promises of CAI need to be seen in the context of larger ongoing developments in China".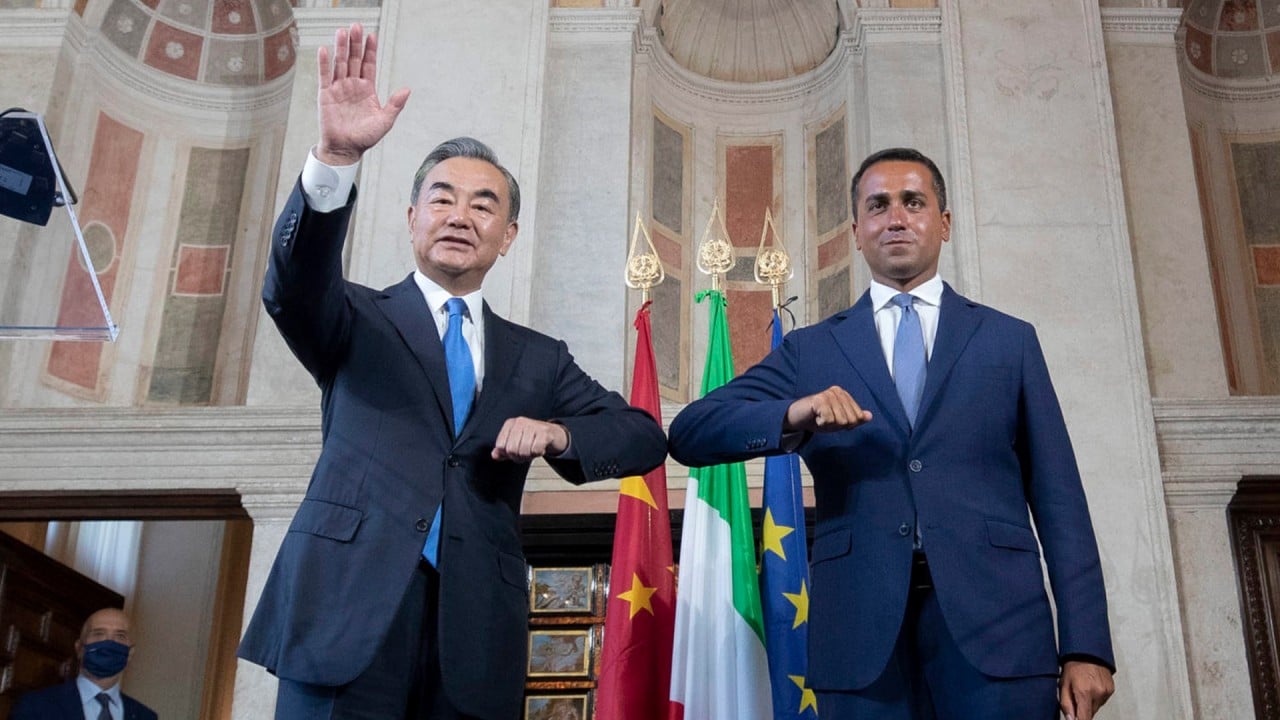 03:12
China's foreign minister begins Europe tour to discuss US influence, Hong Kong issues and Huawei
China's foreign minister begins Europe tour to discuss US influence, Hong Kong issues and Huawei
He pointed to new controls imposed earlier in December on inbound investment that could supersede the EU deal, since both parties are permitted to maintain their respective investment screening protocols. Furthermore, the treaty comes as Beijing is asserting ever more control over its economy.
"Companies are expected to localise their supply chains and shift R&D and higher value parts of their manufacturing processes to China," Zenglein said in an interview posted on the MERICS website.
"Foreign companies that do not comply with these expectations and do not make these adjustments could put their long-term business prospects at risk."
This article appeared in the South China Morning Post print edition as: Treaty draft shows red lines for China on Europe's access