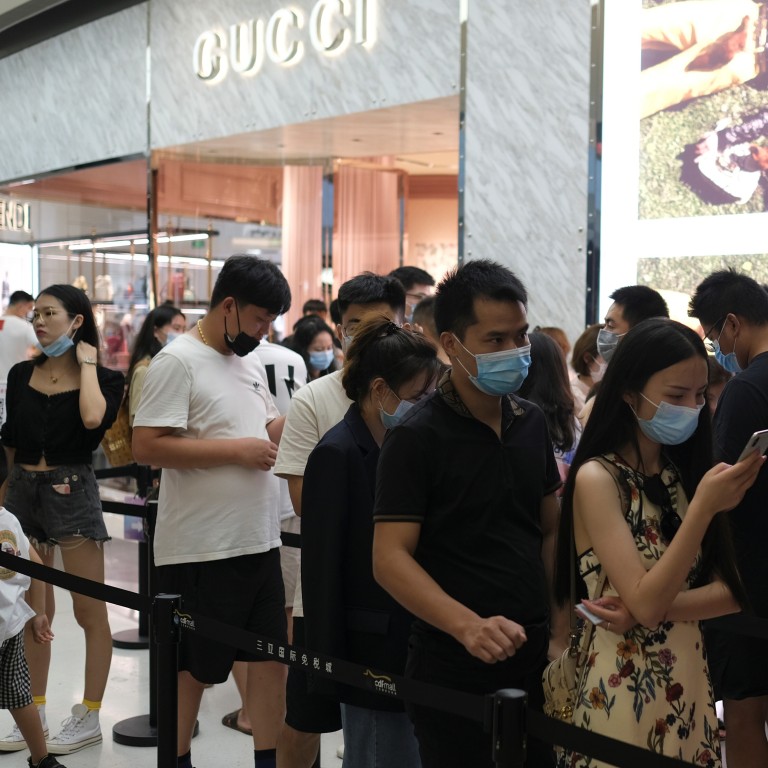 China's rich spent US$54 billion at home on luxury goods last year with coronavirus halting overseas trips
Sales of luxury goods in China soared 48 per cent last year to 346 billion yuan (US$53.5 billion) with overseas travel virtually impossible due to the coronavirus
China's 1.58 million high net worth families, with at least 10 million yuan of investible assets, had an average annual household expenditure of 1.75 million yuan last year
The coronavirus presented affluent families in China with a new challenge last year: just how were they going to spend some 350 billion yuan (US$54 billion) of disposable income on luxury items like jewellery and watches with overseas travel and shopping virtually impossible.
"Before the outbreak, we would travel abroad a lot every year, or even live for a while away from the mainland. Last year I turned to shop more for watches, diamonds and gold to compensate for the regret for not being able to travel abroad," said Rachel, who lives in the southern city of Shenzhen with her husband who runs an e-commerce company.
Sales of luxury goods in China soared 48 per cent last year to 346 billion yuan (US$53.5 billion), according to a report released by global management consultancy Bain & Company and the luxury division of online retailer Tmall last month.
China's share of the global market almost doubled to 20 per cent in 2020, according to the report, with the leather goods and jewellery sector leading the surge with gains of over 70 per cent. Ready-to-wear clothing also improved by more than 40 per cent, with luxury beauty spending up 25 per cent and high-end watch purchases up 20 per cent.
"I didn't specifically calculate how much I spent on household consumption and I think I personally spent about 600,000 yuan (US$93,000) on my own hobbies, shopping and domestic travels," added Rachel, who put her family income in the millions of yuan last year on top of the soaring capital growth from their properties in the city.
For Rachel, who refused to provide her surname, and Hangzhou-based IT specialist Liang Jialin, personal and family expenditure was similar to 2019 even with the coronavirus.
Rachel bought herself a high-end luxury Breguet watch last year for her birthday, while Liang discovered an interest in porcelain, opting for a six-piece Flora Danica set by Royal Copenhagen valued at around 70,000 yuan (US$11,000) last month.
"I also like the niche collection of artists from Japan and the Chinese porcelain capital of Jingdezhen, and I bought many pieces of porcelain made by young Chinese artists priced at up to 8,000 [yuan] because I appreciated them," Liang said.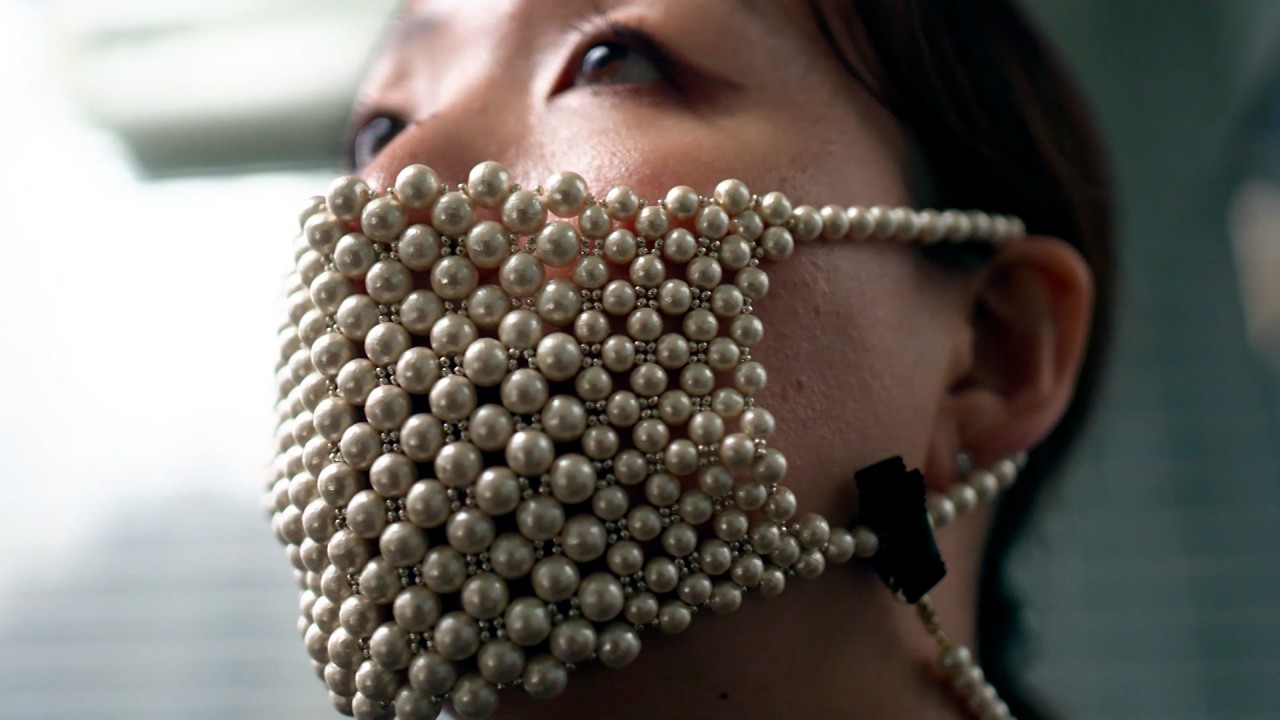 02:03
Japanese designer's face masks with 310 real pearls put US$9,350 price tag on Covid-19 protection
Japanese designer's face masks with 310 real pearls put US$9,350 price tag on Covid-19 protection
China had 1.58 million high net worth families with at least 10 million yuan (US$1.5 million) of investible assets in 2020, who had an average annual household expenditure of 1.75 million yuan last year, according to the China HNWIs Quality of Life Report 2020 released by wealth and investment consultant Hurun.
The report said the luxury consumer price index for China's high net worth families increased by 3.4 per cent year on year in 2020, reversing the 0.3 per cent drop in 2019, which was the first decline since 2015.
The index represents a basket of 129 high-end goods and services, covering real estate, health and housekeeping, education, travel, watches and jewellery, accessories and skincare, cars, yachts and business jets, leisure life, tobacco, wine and tea and wedding banquets.
Domestic high-end shopping centres, hotels and the auto sales industry said their sectors also witnessed significant recovery in the second half of last year, as the wealthy and upper middle-class sought to spend their money at home having been blocked from overseas travel.
On China's island of
Hainan, duty-free sales
hit 19.99 billion yuan (US$3 billion) in 2020, up 191.6 per cent year on year.
In June, China outlined plans to turn
Hainan into a 'free trade port'
similar to Hong Kong and it is cultivating the island as a shopping paradise in an effort to boost its development and to keep consumer spending domestic.
And in July, Hainan increased the
duty-free quota
for shoppers from elsewhere on the mainland from 30,000 yuan (US$4,634) to 100,000 yuan per person each year and expanded the tax-free goods categories to include electronic products and wine – a move that was designed to drive consumption amid mounting pressure on the economy that was strained by the coronavirus pandemic.
SKP Beijing department store, the nation's biggest high-end fashion and luxury shopping centre, was expected to achieve around 17.5 billion yuan in sales last year, pushing its revenue growth rate for the year to around 15 per cent, according to Beijing Business Today.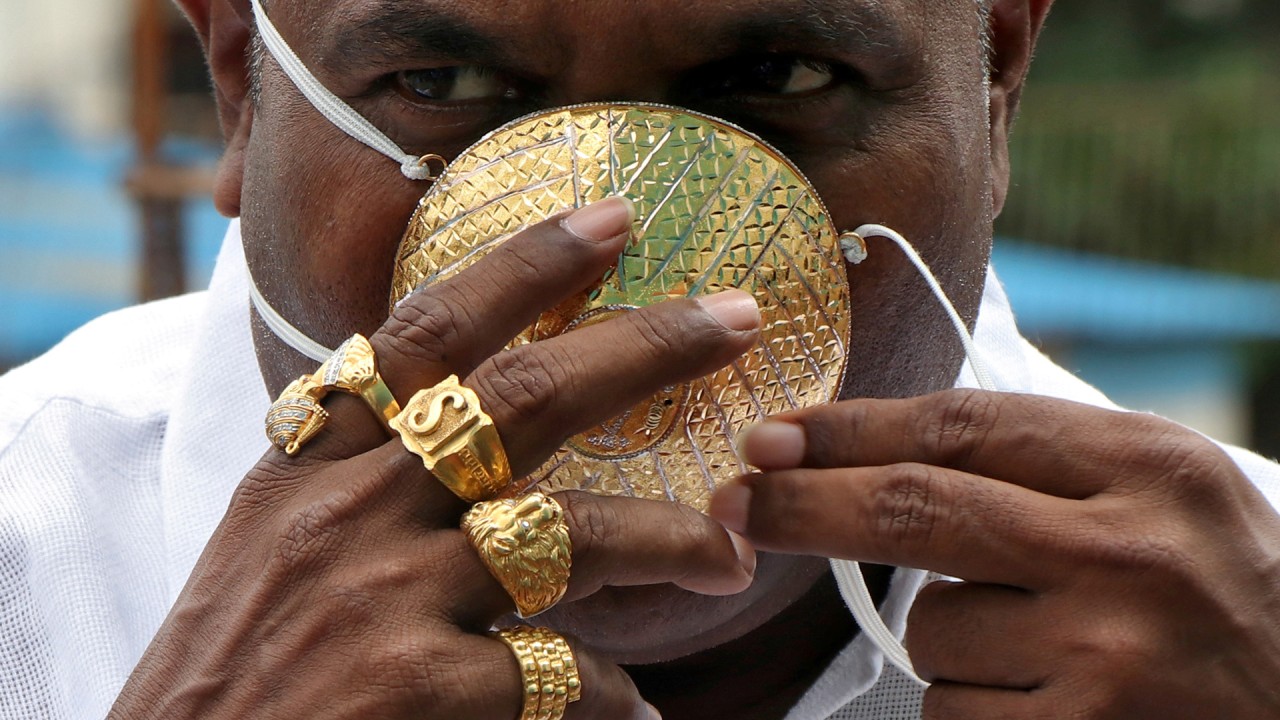 01:32
Indian man wears US$4,000 gold face mask to protect from coronavirus
Indian man wears US$4,000 gold face mask to protect from coronavirus
"Due to the effects of the pandemic, SKP has attracted many consumers who used to shop for high-end luxuries overseas," Xie Dan, deputy general manager of SKP was quoted as saying.
Last year, Shenzhen's Raffles hotel targeted entrepreneurs and emerging elite customers in the Greater Bay Area who had to spend more time in Shenzhen with opportunities for overseas trips limited.
According to Veronique He, the hotel's director of marketing communication, guests were offered innovative and luxurious consumption experiences, including high tea and dining packages with a menu curated by a Michelin star chef.
China's luxury vehicle sales in the first 11 months of last year also exceeded 3 million units, a year-on-year increase of 9.3 per cent, according to data from the China Automobile Dealers Association, as the country's rebound from the coronavirus gained momentum.
"It looks quite certain that we still won't be able to go abroad this year, so I may have more spending on tailor-made tours and cars in the mainland. But this will still be my biggest expense even once I can shop and travel abroad," added Liang.
This article appeared in the South China Morning Post print edition as: China's rich splash the cash at home in pandemic