US-China relations: Biden rouses optimism among businesses in mainland manufacturing hubs
Chinese firms in manufacturing hubs like Guangdong see improving trade ties under US President Joe Biden
Biden likely to bring more stable business environment, but bilateral frictions expected to remain
Businesspeople in China's manufacturing powerhouses believe the nation's economic and technological development could leap forward in coming years because US President Joe Biden is likely to take a less confrontational stance toward the country.
Biden is expected to scale back the antagonistic style that was a hallmark of former President Donald Trump and adopt a China strategy more like that of the Obama administration, according to entrepreneurs and economists.
Many are confident trade will receive a boost under the new president, and some
trade war
tariffs might even be reduced.
"Most bosses in Dongguan don't pay much attention to who is president of the United States," said David Wang, who runs a business consultancy in Guangdong province, China's manufacturing and export hub.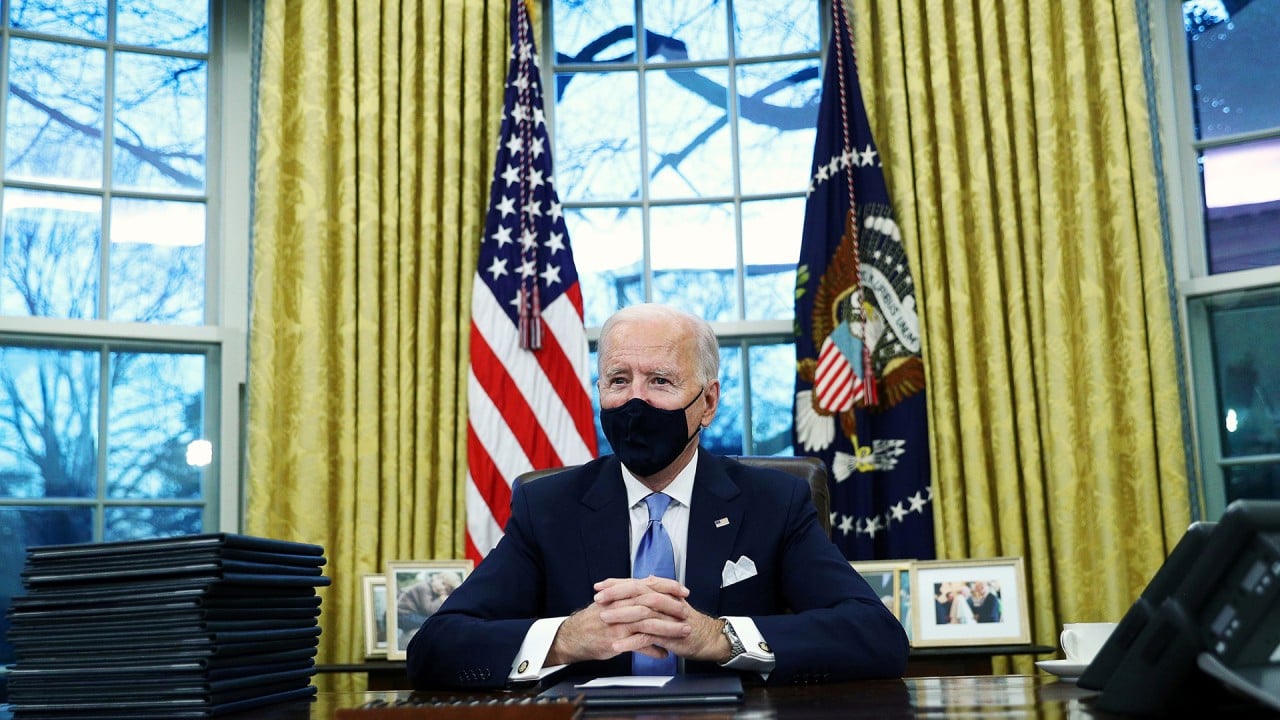 04:33
As Biden enters White House, world leaders express 'relief' and welcome 'friend' and 'mate' back
As Biden enters White House, world leaders express 'relief' and welcome 'friend' and 'mate' back
"Their only hope is that the trade war does not escalate, because business is most important to them."
Stone Xie, a sofa fabric trader in Zhejiang province, was positive about the outlook for US-China trade after a "particularly good" 2020.
"Everyone was very pessimistic when the trade war first started," she said. "But, in fact, China exports to the US and to the world grew strongly during the trade war.
"Last year the output value of many small- and medium-sized enterprises was more than 100 million yuan (US$15.4 million) or more – a very good year actually."
She said most businesses thought there would be a further rebound in exports under Biden because "even under severe pressure last year" exports to the US grew.
Total China trade – a combination of exports and imports – rose to US$4.65 trillion last year, the highest level since records began in 1950, according to the data released by the General Administration of Customs.
In US dollar terms, exports rose by 18.1 per cent and imports grew 6.5 per cent from a year earlier – both exceeding analysts' expectations in a Bloomberg survey.
Some local government officials and economists echoed the positive sentiment, believing Trump-like extreme pressure and sanctions will dissipate and US policy will be more predictable.
"As economic officials, we actually think that Trump had done well for the domestic US economy, stock market, and employment rate before the coronavirus outbreak," said a Guangdong-based Communist Party official who is close to economic affairs.
Biden is more of a traditional politician and Democrats – backed by Wall Street and big tech – are deeply tied to the Chinese market, which will provide respite for Chinese authorities in the next few years, said the official who refused to give his name.
Shen Jianguang, chief economist at JD Digits, the fintech arm of e-commerce giant JD.com, said although US policy to contain China's rise had cross-party consensus, there would be a more stable business environment as tensions eased.
"Policy uncertainty will be reduced as Biden will unleash a clear approach when he takes office, defining the frontiers of US-China competition and the scope of cooperation," Shen said.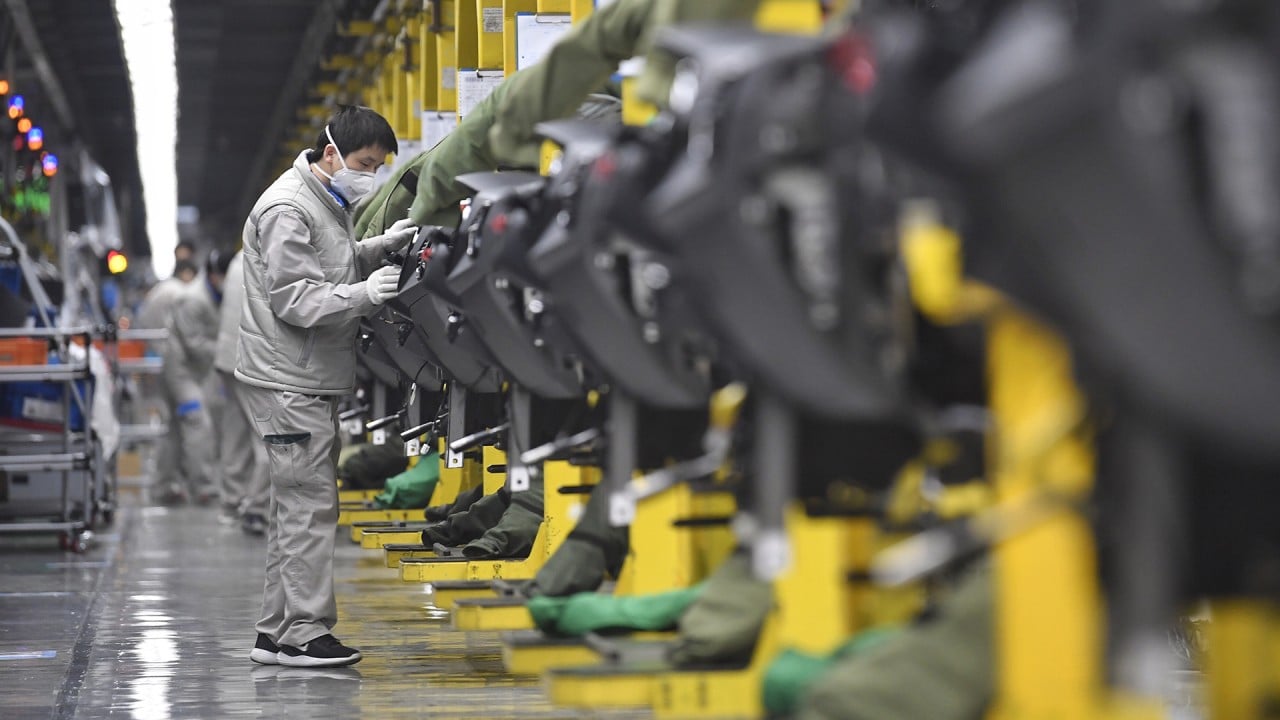 01:33
China's economy accelerated at end of 2020, but virus-hit annual growth lowest in 45 years
China's economy accelerated at end of 2020, but virus-hit annual growth lowest in 45 years
"Biden will downplay 'America First' but focus more on trade liberalisation. He may seek cooperation with China on issues where US and Chinese interests intersect, such as climate change, non-proliferation of nuclear weapons and global health security."
Meanwhile, China-based multinational companies and original equipment manufacturers, who produce products on behalf of other companies, will take a wait-and-see approach to trade relations under Biden, said a secretary general of an industry coalition that represents leading international manufacturers.
"10 years ago the relocation of production capacity was more motivated by considerations of lowering production costs, but now it is a must to consider potential risks brought about by international relations," she said, refusing to give her name.
The pandemic had slowed businesses relocating from China, but most continued to develop capacity outside the country by diversifying supply chains to ensure production capacity was not damaged by geopolitical tensions in the future, she said.
The Biden administration is expected to continue tough export controls on core technologies like next-generation communication technologies, artificial intelligence and semiconductors in the name of national security, while pushing US technology and standards globally.
In other areas of technology, especially those depending on China's huge domestic market, bilateral personnel exchanges and investments are expected to resume, said Zhao Zheng, a Shenzhen-based tech start-up founder who studied and worked in the US.
"The
technology decoupling
initiated by Trump was actually hurting those big American tech companies because China depends on advanced US technology in many areas, and the American companies need China's mega market," he said.
"In previous years, many Chinese tech start-ups in Shenzhen were eager for and depended on capital investment from overseas, especially from the US, but the future will be more oriented to Beijing's tech strategies.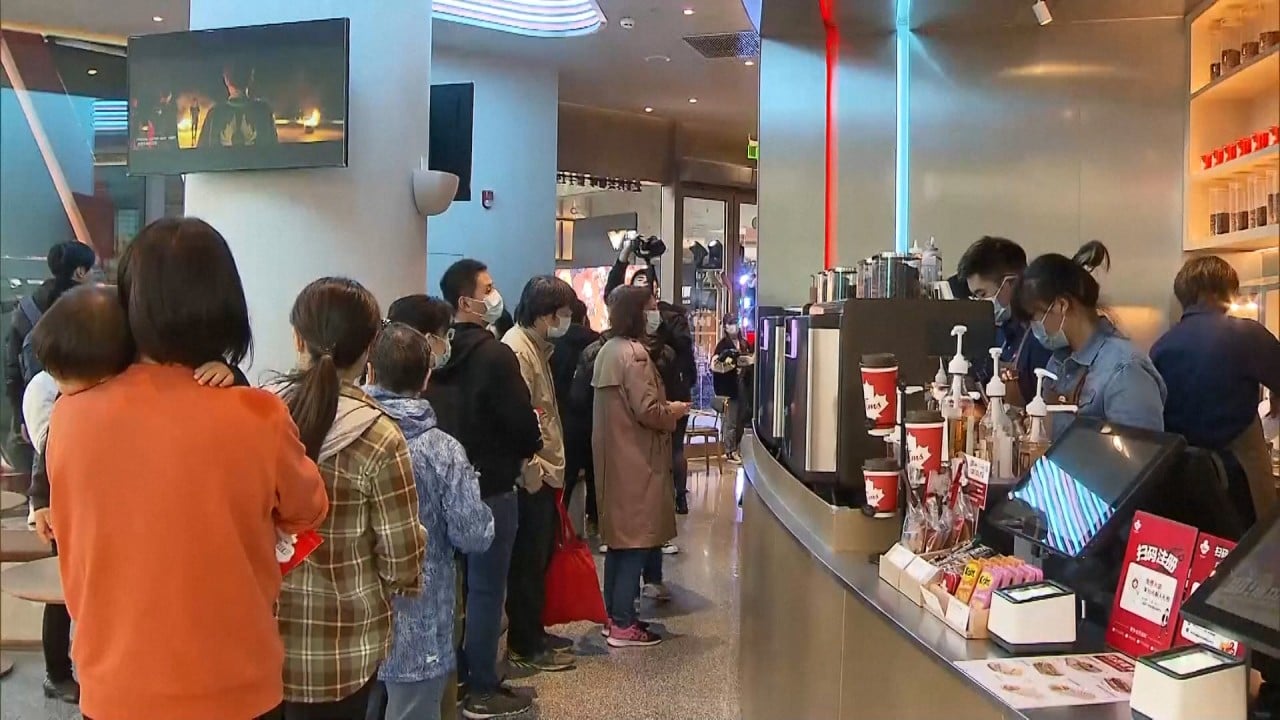 01:27
International coffee brands brew up new business in China as demand grows among young generation
International coffee brands brew up new business in China as demand grows among young generation
"In the areas the Chinese government wants to break through, the central and local governments will pour huge amounts of money into R & D and vigorously support this with quantitative easing. Tech giants or start-ups should embrace the trend."
For Chinese companies, there might even be an opportunity in the coming years to invest abroad, said Shen, from JD Digits.
A total of 630 companies – led by consumer-related firms – declared bankruptcy in 2020, the highest number since 2010, according to an analysis by S&P Global Market Intelligence.
As a result, Shen said now would be a good time for Chinese capital to be funnelled into mergers and acquisitions, especially as the yuan had appreciated and China had adjusted macroprudential assessments to facilitate cross-border financing.
This article appeared in the South China Morning Post print edition as: Businesses pin hopes on Biden trade boom