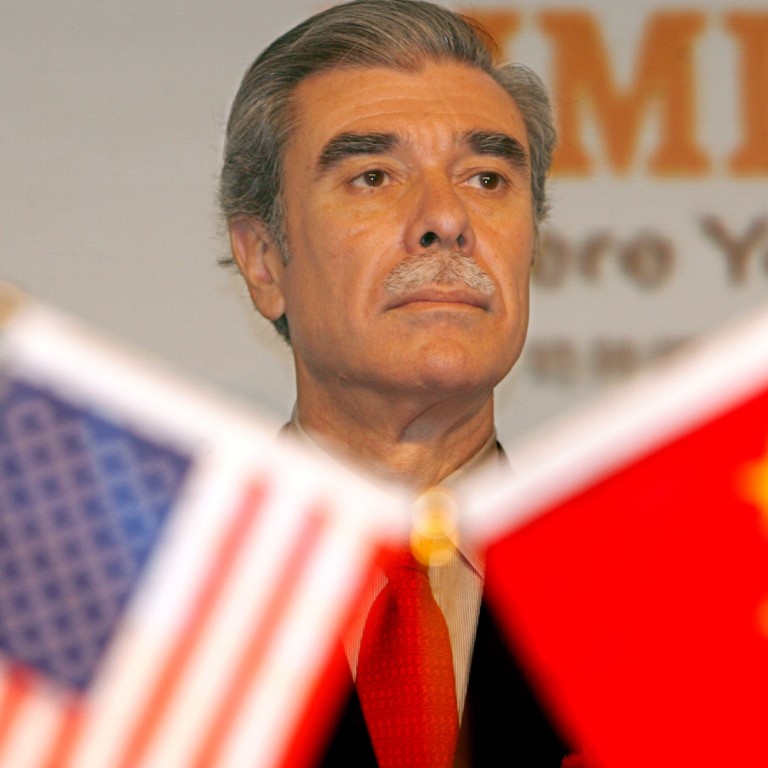 Joe Biden's China policy should keep trade and national security apart to avoid cold war: ex-US commerce chief
Carlos Gutierrez, a former US Commerce Secretary, said there would be no winner from full US-China decoupling and called for dialogue
Joe Biden has pledged to engage with allies to tackle China-related issues, but his cabinet nominees have talked tough in Senate hearings
China and the United States should keep trade dealings and national security issues on separate tracks to avoid full-blown decoupling, according to Carlos Gutierrez, a former US Commerce Secretary.
Combining trade and investment with geopolitics and national security severely complicates bilateral relations, said Gutierrez, who served in the cabinet of president George W. Bush.
"When we combine them with geopolitical issues, when we combine them with national security matters, it complicates things to no end," Gutierrez said, speaking at the Hong Kong-US Forum, a webinar jointly hosted by think tanks with links to the Hong Kong and Chinese governments.
Through successive administrations in the 1990s and 2000s – including the one that Gutierrez served in – the US and China kept some distance between trade ties and national security issues, coinciding with China's joining of the World Trade Organization in 2001 and rise to become the
world's largest trading nation thereafter
.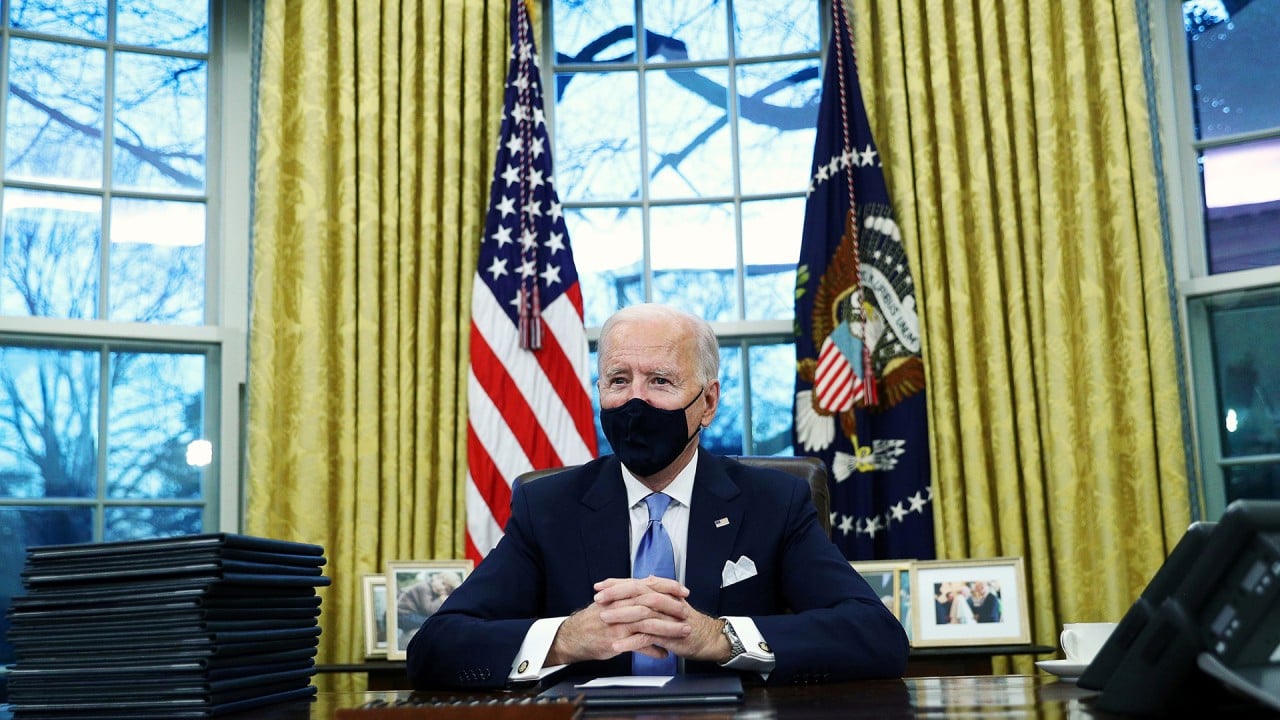 04:33
As Biden enters White House, world leaders express 'relief' and welcome 'friend' and 'mate' back
As Biden enters White House, world leaders express 'relief' and welcome 'friend' and 'mate' back
In recent years under the Trump administration, the lines have become more blurred, with issues like technology exports becoming embroiled in political and security spats, and import tariffs on goods such as steel being issued on the grounds of national security. This coincided with China's drive to become global leaders in sensitive technologies of the future, including 5G networks and electric vehicles.
Gutierrez said that the top priority of the new Biden administration should be holding discussions to resolve trade disputes, and that communications should be re-established so the two countries can get back to the negotiating table.
"Maybe we need to negotiate one tariff at a time, and agree to something in order to pull back," Gutierrez said. "We have to start pulling back, or we cannot restore our friendship by holding a gun to each others' heads."
On Monday, US President Joe Biden's administration pledged to take a multilateral approach to engaging with China in
coordination with US allies
, including evaluating trade tariffs currently in place, White House press secretary Jen Psaki said.
But there was a notably more aggressive tone struck in the confirmation hearings for Biden's Treasury Secretary Janet Yellen, who was confirmed by the Senate on Monday, and his nominee for Secretary of State, Antony Blinken.
Blinken said
that he considered China's treatment of ethnic minorities in Xinjiang to be "genocide", a charge Beijing has vigorously denied. Yellen said that the new US government would use all the tools at its disposal to counter "China's abusive unfair and illegal practices".
Since launching its trade war with China in July 2018, the United States has imposed tariffs on US$550 billion worth of Chinese products, while China has countered with tariffs on US$185 billion worth of American goods.
Gutierrez stressed that everything possible must be done to prevent the dispute from slipping into a full-blown cold war. He warned against
technological decoupling
between the world's two largest economies, saying it would not only
isolate China, but also the US.
The US' desire to continue its technology supremacy should not come at the expense of China's ambitions. Similarly China's innovation and technology goals should not be at the expense of those of the US, Gutierrez said.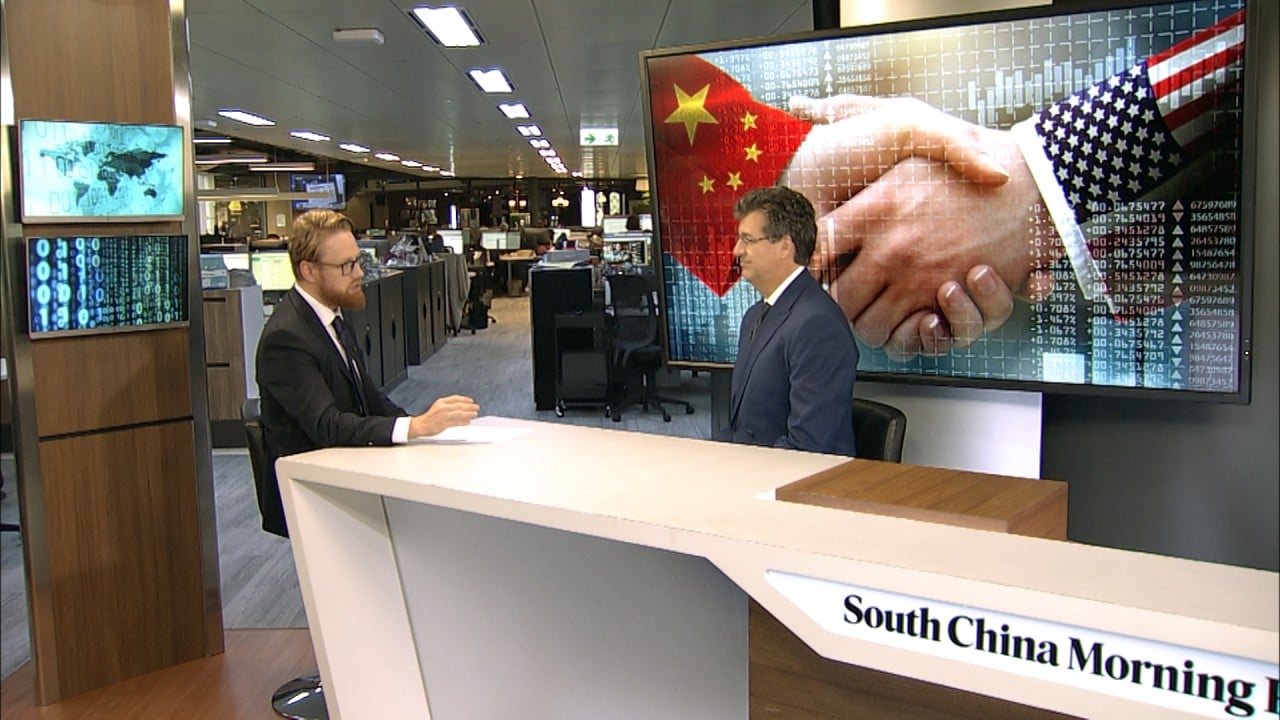 05:20
U.S.-China tech war overshadows 'phase one' trade deal
U.S.-China tech war overshadows 'phase one' trade deal
China's new five-year plan for 2021-2025 aims to steer its economy towards industrial and national self-sufficiency and to reduce its reliance on technological imports. These goals will be undertaken by China's vast state planning agencies and under the centralised and unified leadership of the party.
This state-led approach has long irked trading partners, who see the state-led model as unfair competition for private firms – not least the US under former President Donald Trump.
Over his four years in office, Trump unleashed a barrage of economic and financial sanctions against Chinese companies and individuals grounds ranging from national security risks to human rights violations, censuring a range of entities for their links to the Chinese military or for roles in alleged human rights violations in
Hong Kong
and
Xinjiang province
.
These actions have bled into the technology space over the past two years. US companies were also prohibited from selling products to Chinese tech companies on the Trump administration's "entity list" without special, hard-to-obtain licenses, while Americans were prohibited from investing in securities issued by Chinese companies linked to the Chinese military.
Following Trump's order, large stock and bond index providers like MSCI, S&P Dow Jones and FTSE Russell took a number of Chinese companies out of their indices and the New York Stock Exchange delisted China's three largest telecoms companies.
"If there was something that was done to motivate China to think that the only way forward was a decoupling of technology, then I think we both need to work together to avoid a new technological cold war," Gutierrez said, referring to the spiralling bilateral dispute. "[Technology] is moving so fast that it will always be ahead of policies and ahead of governments' ability to stop it, change it, or modify it."
Cuban-born Gutierrez was former chairman and CEO of the Kellogg Company before serving as US Secretary of Commerce from 2005 to 2009 under the Bush administration.
Gutierrez was speaking at the Hong Kong-US Forum, a webinar jointly organised by the China-US Exchange Foundation, a non-governmental organisation founded by former Hong Kong Chief Executive Tung Chee-hwa and China Centre for International Economic Exchange, a Beijing-based think tank with ties to the Chinese government.
"During the Bush administration, we always talked about the rise of China. We have never until recently talked about a strategy of containing China," Gutierrez said. "I hope that we return to an attitude that is reminiscent of President Bush's attitude and point of view regarding US relations with China."
This article appeared in the South China Morning Post print edition as: Call to keep trade and national security issues separate