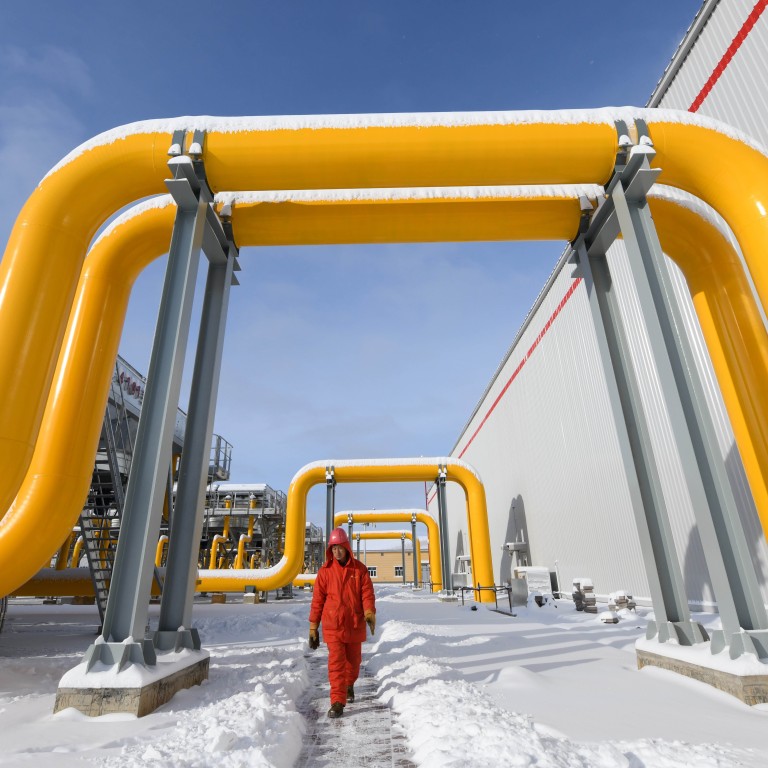 China's 2060 carbon neutral pledge 'incompatible' with expansion of oil and gas pipelines, study says
China has 34,273km of oil and gas transmission pipelines under construction or in construction planning, more than any other nation on the basis of length
But the expansion is at odds with China's undertaking to reach net zero carbon emissions and could lead to stranded assets amid a clean energy shift
China's expansion of its oil and gas pipeline network is putting it on a "collision course" with its ambitious target to reach
carbon neutrality by 2060
, according to a report published on Tuesday, while simultaneously raising the possibility of making billions of dollars of assets obsolete.
More than US$1 trillion in fossil fuel pipeline projects are under development globally, researchers at Global Energy Monitor found, threatening
Paris climate goals
and recent pledges from major economies, including China, to shift to net zero carbon emissions by the middle of the century.
The report warned that, if completed, the 468 projects around the world could lock in decades of new greenhouse gas emissions that drive rapid changes in climate and contribute to extreme weather events like typhoons, forest fires and droughts.
It also argued that amid a global clean energy shift, the expansion of oil and gas infrastructure sets the stage for a wave of stranded assets, meaning they would be prematurely retired before the end of their normal economic life – although some analysts disagreed this would be the case in China as it transitions away from coal.
China has 34,273km of oil and gas transmission pipelines under construction or in construction planning stages – more than any other nation based on the total length of projects – with most being developed to handle an increase in gas supplies, said the report.
China, the world's largest energy consumer, overtook South Korea to become the second largest liquefied natural gas importer in 2017, and is tipped to surpass Japan in the next few years. It has also invested heavily in gas from domestic fossil fuel sources, approving projects like the 8,372km Xinjiang coal-to-gas pipeline.
But in light of the expected 50-year lifespan of oil and gas pipelines, Global Energy Monitor said the planned infrastructure expansion was at odds with China's recent undertaking to tackle climate change by becoming carbon neutral by 2060.
"Over the next four decades, expansion of oil and gas is utterly incompatible with China's goal of net zero carbon impact," said Ted Nace, executive director of the Global Energy Monitor.
"Instead, what is required is increased electrification of the economy supported by rapid expansion of wind, solar [photovoltaics], battery storage, and demand-side management."
Global Energy Monitor estimated the lifetime carbon dioxide emissions from pipelines under development in China would be 24,066 million tonnes, roughly equivalent to 159 coal plants with power generating capacity of 1,000 megawatts each.
Dr Philip Andrews-Speed, senior principal fellow at the Energy Studies Institute of the National University of Singapore, said natural gas was being used as transition fuel by China and consumption would likely rise for some time to come.
"Given the scale of its current coal consumption, especially in the power sector, the use of natural gas is seen as essential to reduce the consumption of coal," said Andrews-Speed, who was not involved in the report.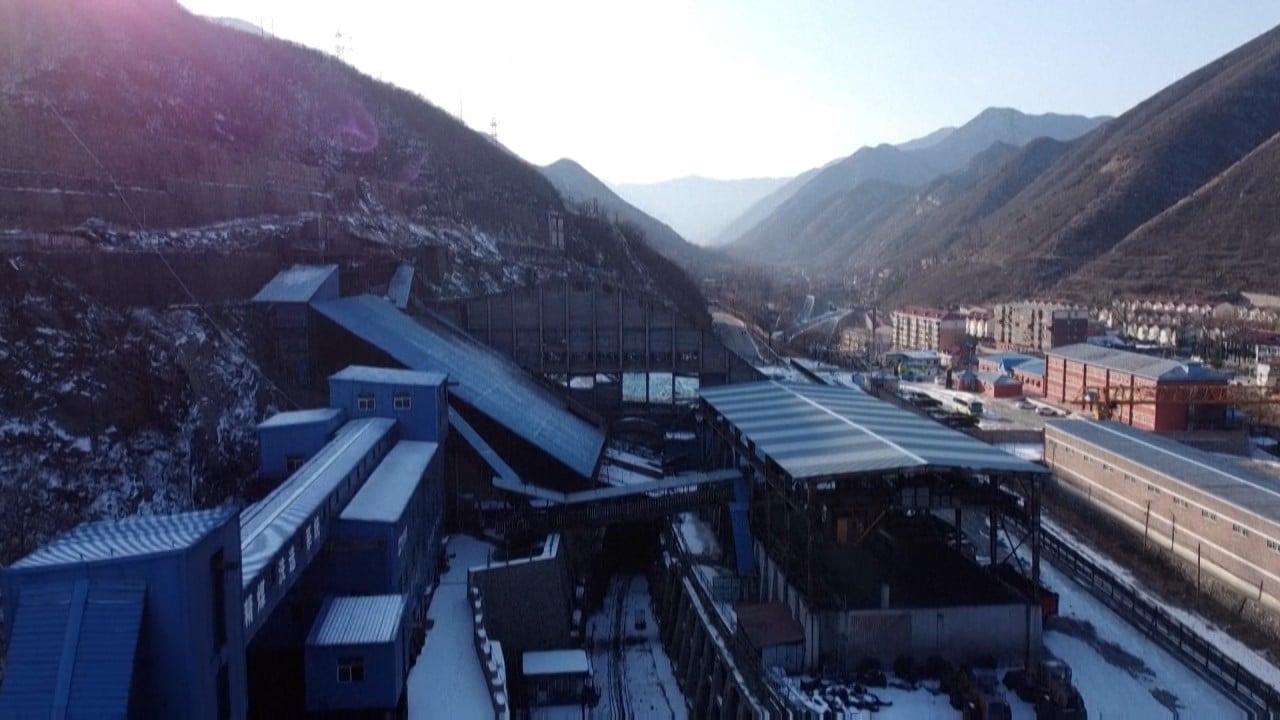 02:06
Chinese cash funds African coal plants despite environmental concerns
Chinese cash funds African coal plants despite environmental concerns
Natural gas is often touted by energy companies as a "bridging fuel" to a low-carbon future, but climate scientists say the emission of methane from the fuel is a far more potent planetary warming gas than carbon dioxide over a shorter period.
As renewables become cheaper, and the "bridge fuel myth is debunked", China could find itself in a position where it has committed tens of billions of dollars to gas infrastructure while much of the world has moved on to renewables, said James Browning, lead author of the Global Energy Monitor report.
China is the country most at risk in terms of estimated capital expenditure on oil and gas projects that could become stranded assets, with a total of US$173 billion under in construction or pre-construction, according to the report.
The United States, the biggest builder of pipelines as measured by capacity, has an estimated US$110 billion worth under development.
Andrews-Speed said the report showed that major pipeline investment would be directed at gas and much less at oil, and given China's future demand for the fuel, the risk of these gas lines becoming stranded assets was unlikely.
He said China needs a vast network of pipelines to move oil and gas across the country in an efficient way, because most domestic oil and gas reserves are located far from centres of demand and import terminals are on the coast.
Bruce Robertson, an energy finance analyst focused on gas at the Institute for Energy Economics and Financial Analysis, said much of China's pipeline expansion has been driven by the need to diversify supply.
"China's gas ambitions have as much to do with strategy as it does economics," he said.
Overall, global pipeline expansion has slowed in the past decade, including in China, and some projects were delayed last year by the coronavirus pandemic, said the report, which is based on public data from the Global Fossil Fuel Infrastructure Tracker.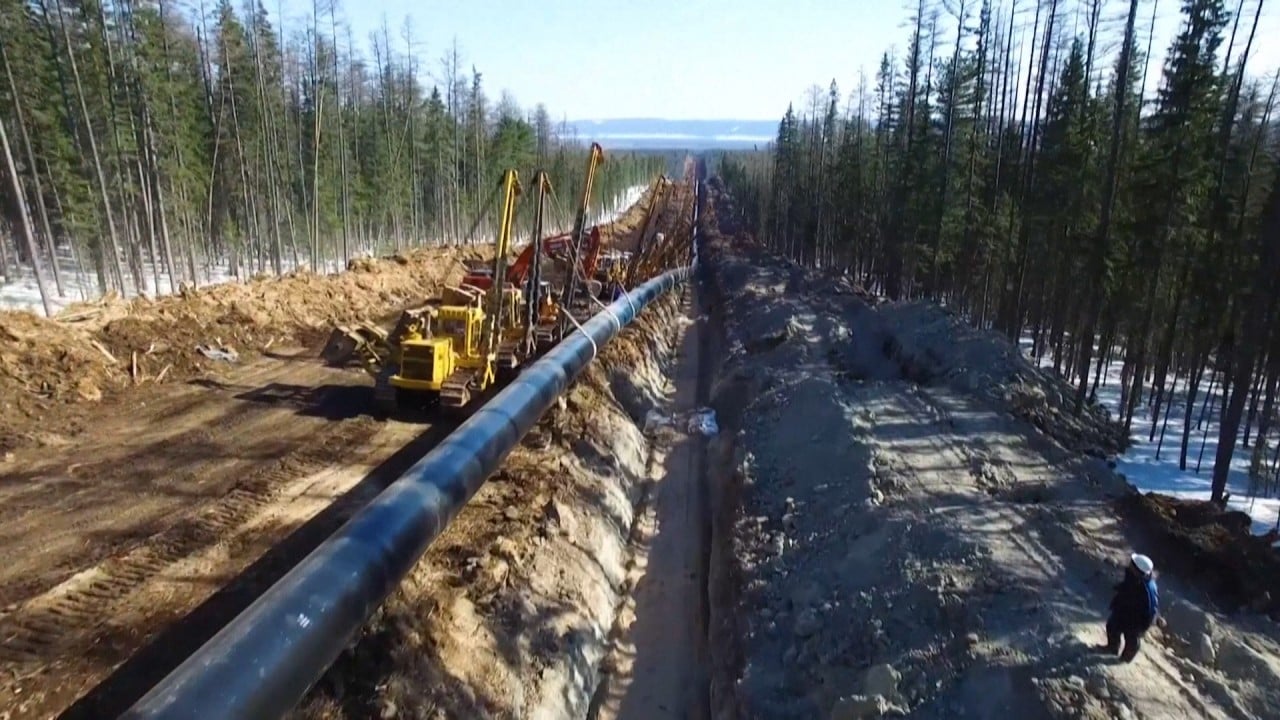 02:22
China and Russia turn on gas pipeline 'Power of Siberia' as they forge stronger energy ties
China and Russia turn on gas pipeline 'Power of Siberia' as they forge stronger energy ties
PipeChina, which last year took over assets from state-owned energy giants China National Petroleum Corporation, China Petroleum and Chemical Corp (Sinopec Group) and China National Offshore Oil Company, is leading construction in China and is forecast to become the world's largest builder of pipelines within a decade.
China already has a strong presence via oil and gas pipelines elsewhere in the world, particularly in Africa, where it has upstream operations in 20 countries, the report said.
Despite its continued expansion of pipelines and
coal power plants
, China is the world's biggest investor in renewable energy, including solar and wind power, and the global leader in manufacturing electric cars.
Last year it more than doubled its construction of new
wind and solar power plants
, according to data released by the National Energy Administration.