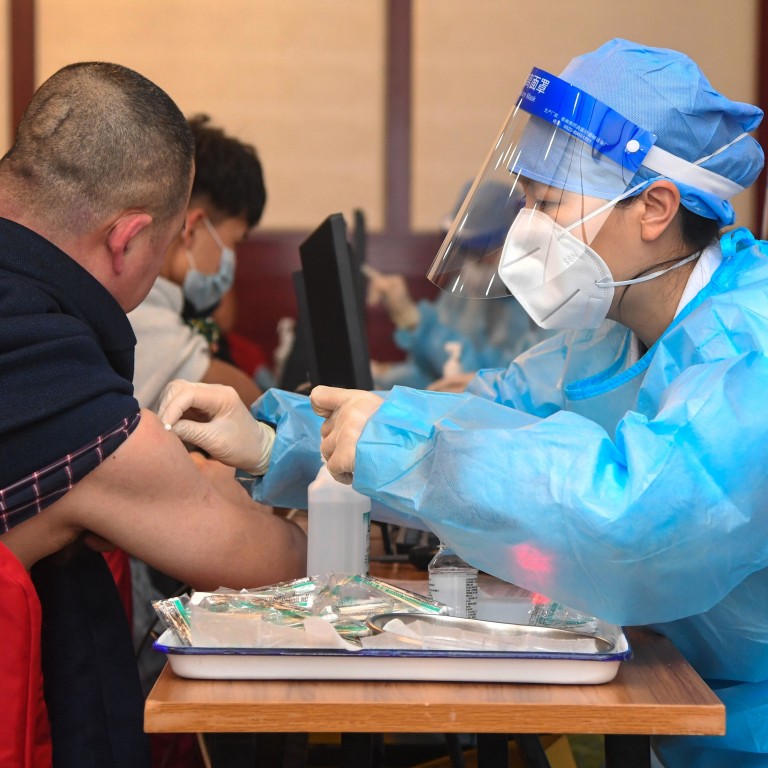 China, India able to absorb share of record coronavirus-induced global debt levels with 'growth credibility'
Global debt surged to US$281 trillion last year, leading the overall debt to gross domestic product (GDP) ratio to rise by 35 percentage points to 355 per cent
Institute of International Finance (IIF) says half of the debt increase globally last year was accrued by governments in an effort to offset the impact of the coronavirus
Developing economies with strong growth potential like India and China should not panic too much just yet amid rising debt levels after a new report showed the coronavirus pandemic pushed global borrowings to a new high last year after many governments turned to stimulus to stop the associated economic fallout.
Global debt surged to US$281 trillion last year, leading the overall debt to gross domestic product (GDP) ratio to rise by 35 percentage points to 355 per cent, which was much higher than the increase during the global financial crisis in 2009, according to the latest calculation by the Institute of International Finance (IIF), an industry group of financial companies based in Washington.
Half of the US$24 trillion debt increase globally last year was accrued by governments, which turned to various forms of
fiscal and monetary support
to help businesses and households.
This was particularly strong in developed countries led by France, Spain and Greece, where public debt soared the most, but the number of corporate bankruptcy filings also fell significantly.
A fast debt build-up is alarming partly because global debt had already risen to a historical high before the pandemic broke out worldwide at the start of last year, and it could take years to withdraw from supportive government measures without causing surging bankruptcies and non-performing loans.
On the other hand, governments also do not want to encourage so-called zombie firms with low revenues that continue to take advantage of low-cost borrowing to remain in business.
"Debt trajectories may vary significantly – the pace of vaccination differs considerably across countries, and difficulty in vaccine roll out could delay recovery, prompting further debt accumulation," the IIF said in its report published on Wednesday.
"For highly indebted countries facing ongoing fiscal constraints, difficulty in accessing and distributing vaccines could thus contribute to further debt strains, particularly in low-income countries."
Thanks to trade shocks from the pandemic and rising commodity prices, many countries in emerging markets that export commodities do not have immediate external debt pressure, according to David Lubin, head of emerging markets economics at Citi.
"The problem that should worry people the most is the public domestic debt in countries that don't have a reliable growth model or strong growth potential," Lubin added in a webcast panel discussion about the report on Wednesday.
"It seems to me that if you've got this growth credibility, in the emerging market at least, that gives you policy flexibility. If you lack growth credibility, I think it's fair to say, for countries like Brazil, South Africa and Mexico, then policy flexibility is not something that the market is prepared to give you."
While India's government debt rose to nearly 90 per cent over its GDP at the end of last year, it still proposed a multi-year expansionary budget earlier this month, with its central bank accommodating such support.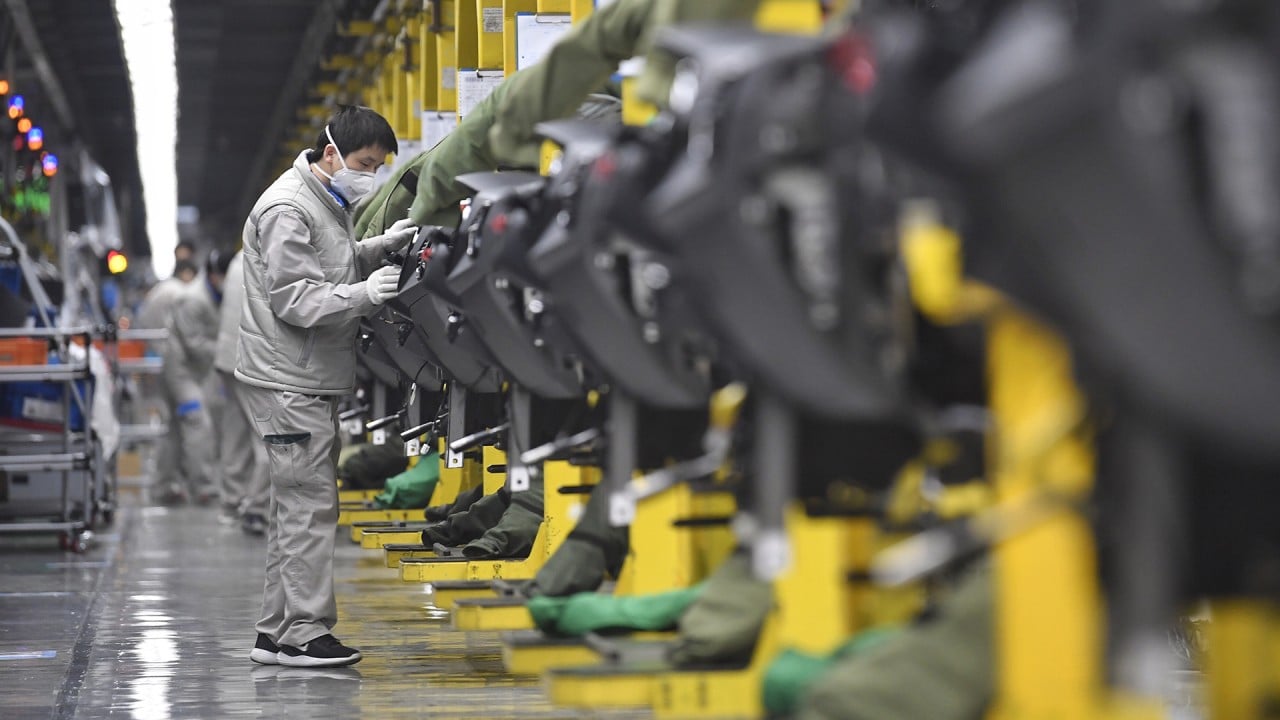 01:33
China's economy accelerated at end of 2020, but virus-hit annual growth lowest in 45 years
China's economy accelerated at end of 2020, but virus-hit annual growth lowest in 45 years
China's official government debt to GDP ratio is one of the lowest in the world, but much of its public debt accumulated by local governments are also closely related to non-financial
state-owned companies,
known as local government financing vehicles (LGFV), many of which are in charge of financing government infrastructure projects.
But according to estimates from the International Monetary Fund, after adding local governments' implicit liabilities via LGFVs, China's general government debt would soar to around 92 per cent of GDP, which would be above the average level in the emerging market.
With China set to be the only major economy to report
positive growth last year,
there has been speculation in China since the beginning of the year that the government is prepared to increase the cost of funding due to the strong recovery.
"It's increasingly clear that both as an economy and asset class, China is in the league of its own … there is a phenomenal appetite for Chinese debt right now," said Isabelle Mateos y Lago, global head of the official institutions group at the US investment management firm BlackRock.
Mateos y Lago added that while the level of overall global debt is staggering, the market is not panicking too much partly because the ability of carrying debt is much higher now than two decades ago due to low interest rates.
In the 1990s, the cost of paying off US government debt accounted for 3 per cent of its GDP, but in 2025, such cost would be only 1. 5 per cent of the US economy.