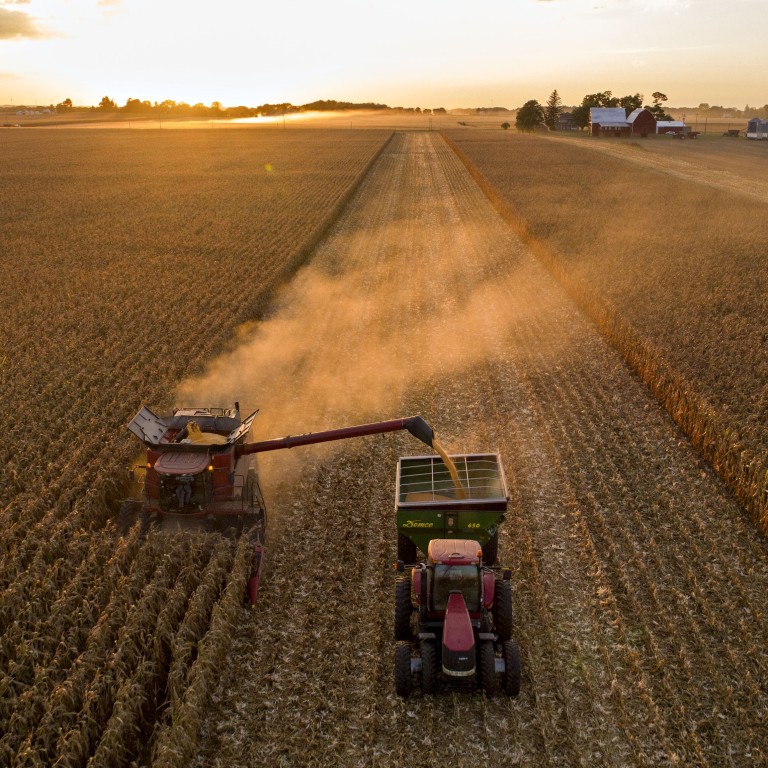 China's corn imports set to reach record levels this year, as high prices boost demand for substitutes
Between January and May, China imported 11.73 million tonnes of corn, surpassing last year's total of 11.3 million tonnes
Beijing has been encouraging farmers to grow more animal feed and urging livestock producers to diversify from corn and soybeans
China's corn imports are tipped to reach a record high this year, but elevated prices for the widely-used animal feed are also boosting demand for alternative grains, analysts said.
The world's largest importer of corn bought a total of 3.16 million tonnes from around the world in May, a 395.3 per cent jump from the same period last year, and up from 1.85 million tonnes in April, according Chinese customs data released last week.
Between January and May, it imported 11.73 million tonnes of corn, surpassing last year's total of 11.3 million tonnes.
Analysts expect China's corn imports for the 2020-21 season to hit record levels, and exceed the annual low-tariff quota of 7.2 million tonnes in the 2021-22 season for the second consecutive year.
"Our projection for China's imports for the marketing year ending September 2021 is 29 million tonnes, which will be the largest annual volume ever sourced by a single importer of maize," said Alexander Karavaytsev, an economist with the London-based International Grains Council.
Sales of American corn to China for the US marketing year 2021-22, which starts in September, are already approaching 11 million tonnes, suggesting large imports next year too, Karavaytsev said.
Beijing, in the deal signed on January 15, promised to buy at least an additional US$12.5 billion worth of American farm goods in 2020 and at least US$19.5 billion in 2021 over the 2017 level of US$24 billion.
Through April 2021, China's purchases of agricultural products covered by the deal have reached 87 per cent of the year-to-date target using Chinese customs data, or 79 per cent using data from the US, according to the Peterson Institute for International Economics.
Although there have been no official announcements, China may have issued additional low-tariff corn quotas to help fill depleted state grain reserves and meet strong demand for pig feed, as the nation's hog population recovers from African swine fever, analysts said.
Imports outside the low-tariff quota can incur duties of up to 65 per cent of the purchase price, although shipments to designated free-trade zones are exempt.
China is facing both high import prices for corn and soybean animal feed, as well as volatility in its domestic market.
"In China, corn has more competition from other feed grains such as wheat, sorghum, barley and paddy rice," said Lief Chiang, China grain and oilseeds analyst at Rabobank.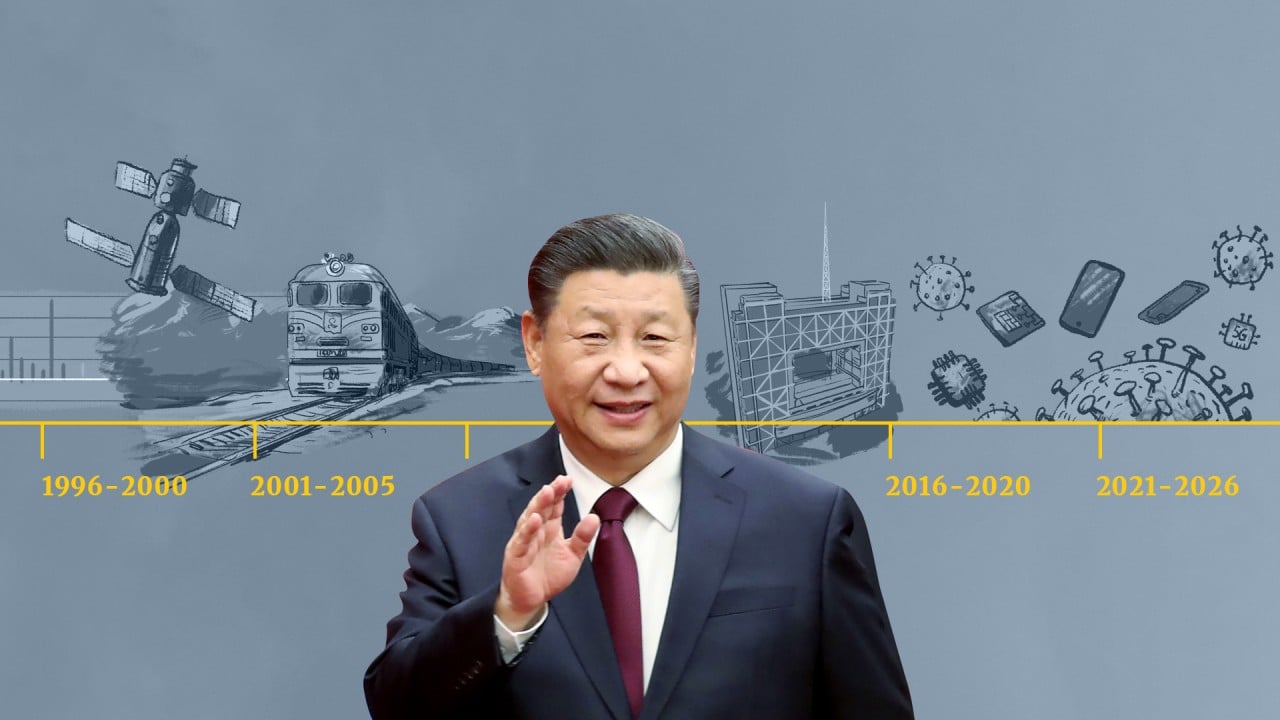 05:57
SCMP Explains: China's five-year plans that map out the government priorities for development
SCMP Explains: China's five-year plans that map out the government priorities for development
"If the imported corn price is too high, feed mills could further lower the inclusion ratio of corn and use other grains."
During a visit to the northeastern province of Jilin last week, Chinese Premier Li Keqiang said it was a critical time for grain production and measures should be taken to stabilise prices. Farmers in the key corn-producing region had complained high prices for fertilisers and rising costs for land use were squeezing their margins.
Beijing has stepped up measures to improve food security during the coronavirus pandemic, encouraging farmers to grow more animal feed and urging livestock producers to diversify from corn and soybean feed to reduce import demand.
Earlier this month, the Ministry of Agriculture and Rural Affairs forecast in 2020-21, China's use of domestically-grown corn for feed will be 182 million tonnes, up 8 million tonnes on the previous year, but a decrease of 3 million tonnes from the previous month's estimate.
"The main reason is the increase in imports of corn, barley, sorghum and other substitutes, the abundant supply of wheat and rice, and the increase in feed consumption," the report said.
This article appeared in the South China Morning Post print edition as: China's corn imports tipped for record high in 2021