Taiwan
Get more with myNEWS
A personalised news feed of stories that matter to you
Learn more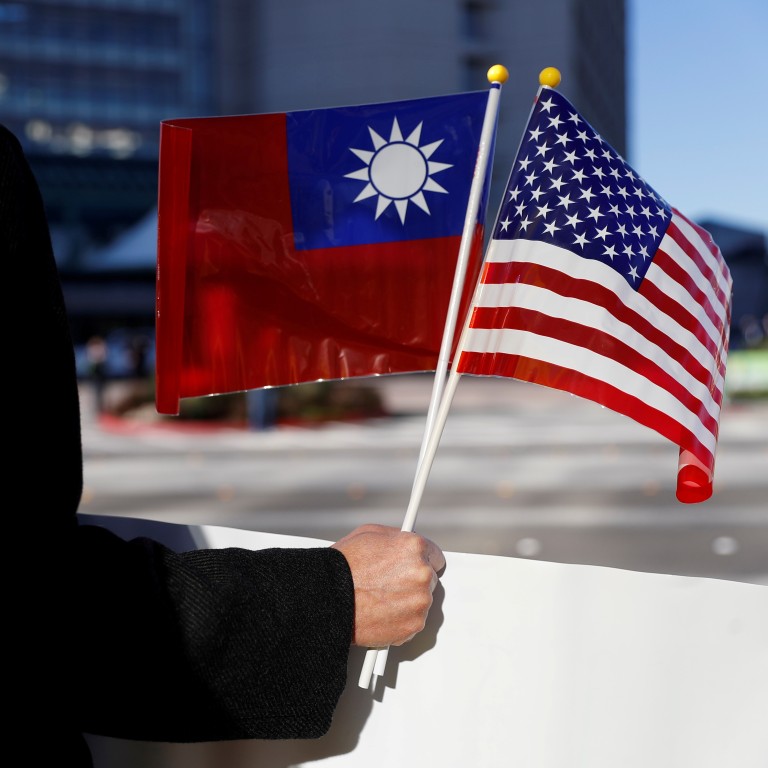 US-Taiwan trade talks set to focus on technology supply chains amid global semiconductor shortage
United States and Taiwan are due to convene a meeting of the Taiwan-US Trade and Investment Framework Agreement Council on Wednesday
Washington is expected to discuss ways to strengthen technology supply chains, especially concerning semiconductors, between two economies
Trade talks on Wednesday between Taiwan and its second-largest export market the United States are expected to lay the foundations for a deal on hi-tech hardware, a cornerstone of Taiwanese exports, rather than focusing on greater trade liberalisation.
The Taiwan-US Trade and Investment Framework Agreement talks are likely to be positive for US interests centered around technology supply chains, while mildly disappointing for Taiwan which is looking for greater market access, according to analysts.
Talks on the trade and investment framework, which is 27 years old, will take place against the backdrop of a global semiconductor shortage that has challenged signature American consumer electronics firms.
Experts said that Taiwan, a net exporter to the US, will be aiming for Washington to drop import tariffs, but US President
Joe Biden
has said he will not start new trade liberalisation efforts early in his term, which is due to last through 2024.
"Taiwan is hoping [the talks] will lead to a bilateral trade agreement or a free-trade agreement," said Darson Chiu, deputy macroeconomic forecasting director with the Taiwan Institute of Economic Research. "However, an FTA is not on Biden's agenda for the time being."
Decades of political rivalry with the much larger mainland China, which views Taiwan as a renegade province, has snarled Taipei's efforts over the past decade to sign trade deals with importers of its core products, with many foreign governments seeking to avoid offending Beijing.
A preferential trade agreement – called the
Economic Cooperation Framework Agreement
– signed between Beijing and Taipei in 2010 covers about 800 import categories, but the two sides never followed up on plans to open hundreds or thousands more.
As a trade-oriented economy, Taiwan does not have sufficient free-trade agreement coverage, Chiu said. But that is unlikely to change significantly after Wednesday's talks.
"The US is more interested in strengthening the information and communication technology supply chain [and] views Taiwan as an essential and critical partner with a very competitive semiconductor industry."
Semiconductors, the cornerstone technology of the information age, have emerged as a key battleground in the US-China tech war, as well as both nations' relationship with Taiwan.
About 92 per cent of the "cutting-edge chip manufacturing capability" in the world is "concentrated in Taiwan", the island's cabinet said in April. Premier Su Tseng-chang said at the time the global chip shortage "underscores the importance of Taiwan's position on the world semiconductor industrial chain."
Intel CEO Pat Gelsinger said last week that the chip shortage would bottom out until the second half of this year, Bloomberg reported.
Official announcements ahead of this week's talks did not specify an outcome, but analysts expect them to enhance US-Taiwan relations, which have warmed over the past five years as geopolitical and trade relations deteriorate between Washington and Beijing.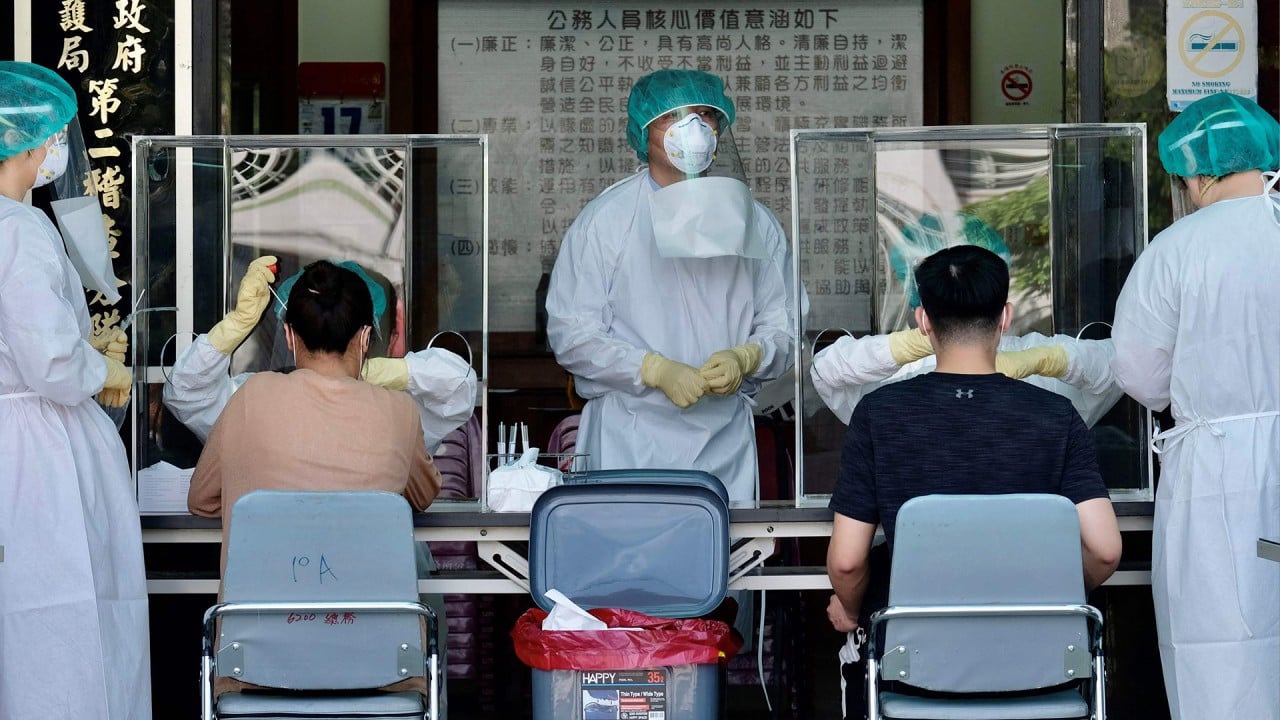 02:46
Cross-strait politics get in the way of Taiwan's desperate need for Covid-19 vaccines
Cross-strait politics get in the way of Taiwan's desperate need for Covid-19 vaccines
Prospects for a trade deal between Taiwan and the US were lifted when the government of President Tsai Ing-wen liberalised barriers to US pork and beef from January 1 this year. The move helped reopen the talks that had been on hold since 2016.
But Taiwan is not known for signing tech-centred trade deals, said Brady Wang, an analyst with market intelligence firm Counterpoint Research in Taipei.
"I don't know how they can force the government to share chips, but maybe they could offer some kind of incentives," Wang said, adding tax breaks would be especially welcome.
Taiwan Semiconductor Manufacturing Co., the world's largest contract chip maker, did not reply to a request for comment Monday. Fellow Taiwanese chip maker United Microelectronics Corp. declined to share a view on the trade talks.
US Trade Representative Katherine Tai
told Taiwanese minister John Deng in early June that Biden would pursue "worker-centred trade priorities" – often a reference to heading off overseas competition for American jobs.
"Over the next four-year span, any trade agreements with Taiwan are likely to be parochial in nature rather than overarching," trade advocacy group the US-Taiwan Business Council said in a January 20 commentary.
Alicia Garcia-Herrero, chief Asia-Pacific economist with the French investment bank Natixis, said that could be a factor in any potential agreement.
"The US has more of an interest than before to secure the supply of semiconductors and Taiwan has more of an interest than before because it has been cut out of RCEP," she said.
Taiwan is the US' 10th largest trading partner and the two sides have combined two-way trade worth about US$91 billion.