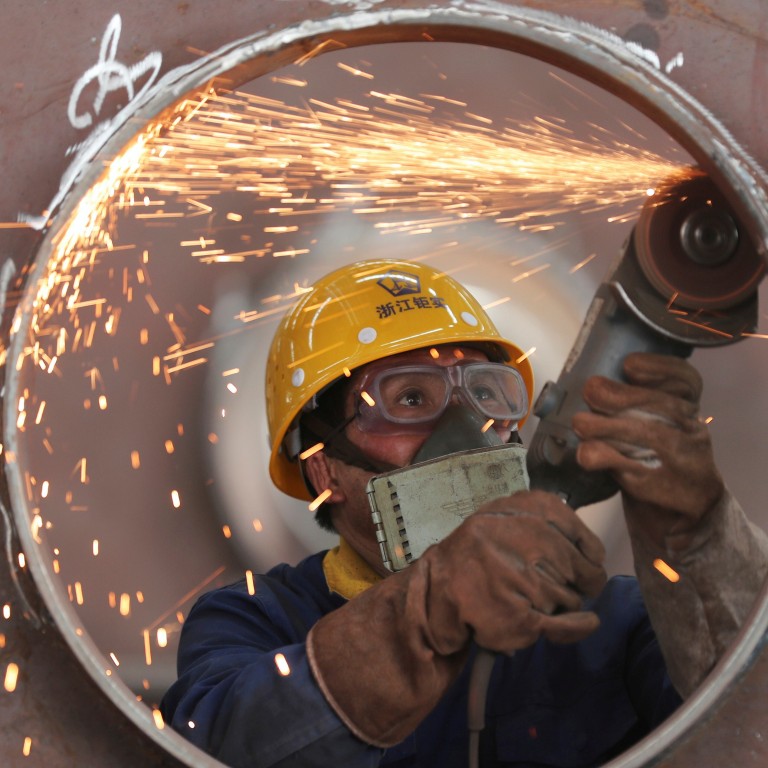 US-China relations: American efforts to reshore supply chains blasted as 'empty talk' by former minister
Wei Jianguo, a former vice commerce minister, says the US will become increasingly dependent on China in economic and trade terms in the next five years
Despite worsening relations in many spheres, China's trade surplus with the US rose to US$31.78 billion in May from US$28.11 billion the previous month
Washington's effort to bring manufacturing from China to the US – so called reshoring – is nothing but "empty talk" and the US will become increasingly dependent on the world's second largest economy for the foreseeable future, according to a top former Chinese economic official.
The declining presence of the US manufacturing sector in the American economy would be hard to reverse, despite efforts from both the Biden and Trump administrations to
rebuild US supply chains
, said Wei Jianguo, a former vice commerce minister.
"After three years of the trade war, China has become more confident, but the US is facing unceasing trouble, while new contradictions have emerged on top of structural issues," Wei told an online forum held by the Beijing-based think tank China Centre for International Economic Exchanges (CCIEE) last Friday.
"The US will become increasingly dependent on China in economic and trade terms in the next five years," he added.
China's trade surplus with the US rose to US$31.78 billion in May from US$28.11 billion the previous month, with imports from the US rising by 40.53 per cent from a year earlier to US$13.11 billion and exports increasing by 20.6 per cent over the same period to US$44.89 billion, according to Chinese customs data.
The breakdown of trade data for May showed that China's monthly purchases of American manufactured, agricultural and energy goods declined to the lowest level since October 2020, still far from reaching the purchasing targets agreed to in the phase one trade deal.
Despite worsening relations in many spheres, bilateral trade talks resumed in May after a nine-month hiatus. China and the US have agreed to "
pragmatically solve some specific problems
for producers and consumers", though rapprochement is still a long way off.
The US is still concerned about a "significant imbalance" in bilateral trade and what it says are China's market-distorting industrial policies.
"China-US relations are now in their most difficult period since the establishment of diplomatic relations," Zhu Guangyao, a former vice-minister in the Ministry of Finance, said at the forum on Friday.
Communication between the countries is still far from meeting the world's expectations, he said.
"If we want to develop a long-term healthy and stable China-US economic and trade relationship, we have to face the problems … not only about trade, but also structural issues such as the two nations' productivity competition, technological innovation and mutually opening markets," Zhu said.
"The trade war is only superficial … competition over productivity is the deep-seated issue."
China and the US need to establish a comprehensive framework to resolve complex structural tensions, led by President Xi Jinping and US President
Joe Biden
, Zhu said.
The White House has signalled it is open to a telephone call between Biden and Xi, but no conversation appears imminent.
Zhu said efforts should be made to resume the US-China Strategic and Economic Dialogue, a framework which began under former US president George W. Bush but has been in ice since 2016. Efforts should also be made to restart negotiations on a bilateral investment agreement.
Speaking at a separate conference last week, former US consul general in Shanghai Sean Stein said the public in both countries was sceptical and suspicious of each other, so it was hard for politicians to make policy decisions that fundamentally transformed the relationship.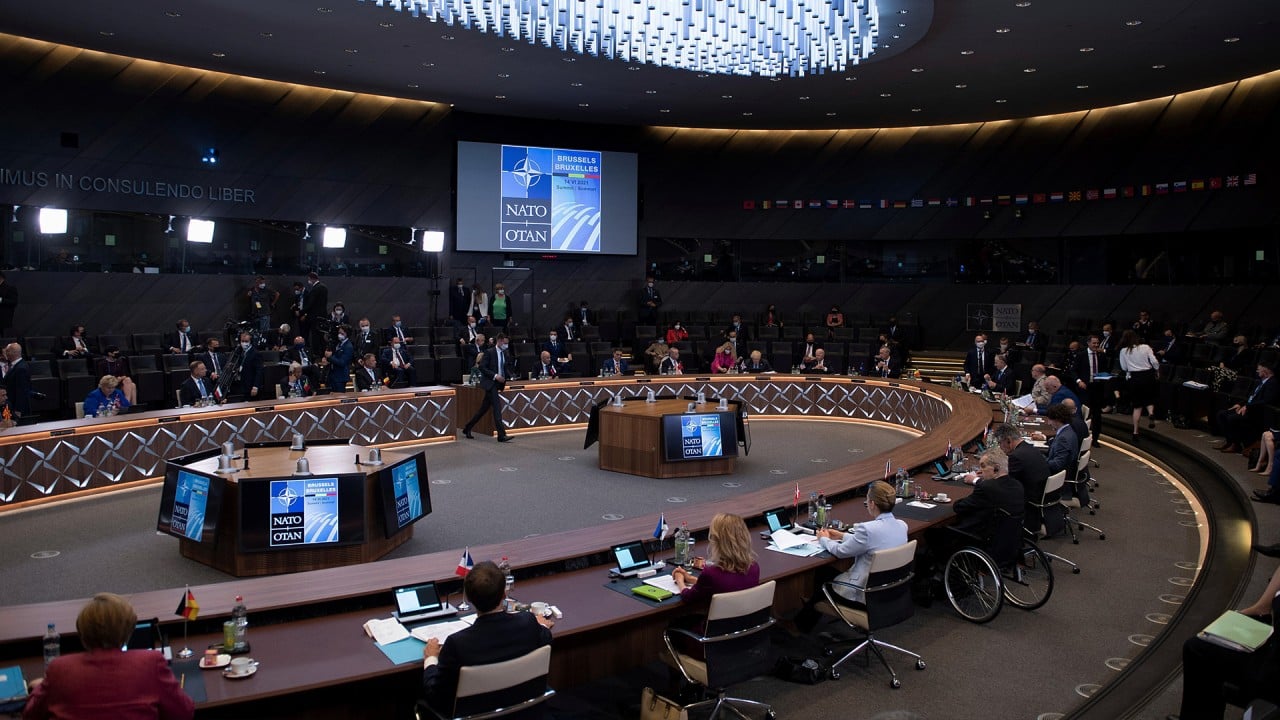 06:33
G7, Nato rhetoric mark 'seismic shift' between China and the West
G7, Nato rhetoric mark 'seismic shift' between China and the West
"There is no longer a belief in the US that China's end goal is the same as that of the US – that's integrating into the world order," he told the event hosted by AmCham China last Thursday.
"Over the last few years, particularly during the second half of the Trump administration, it was clear that the Chinese leadership began to question whether or not the US government saw the Chinese leadership as legitimate or wanted the Chinese leadership to succeed."
But he said the latest moves by Beijing and Washington to resume talks showed the two countries were entering a phase where things are more or less steady.
"People are seeing a real attempt by the two countries to define a new normal … so that there can be more predictability," he said.