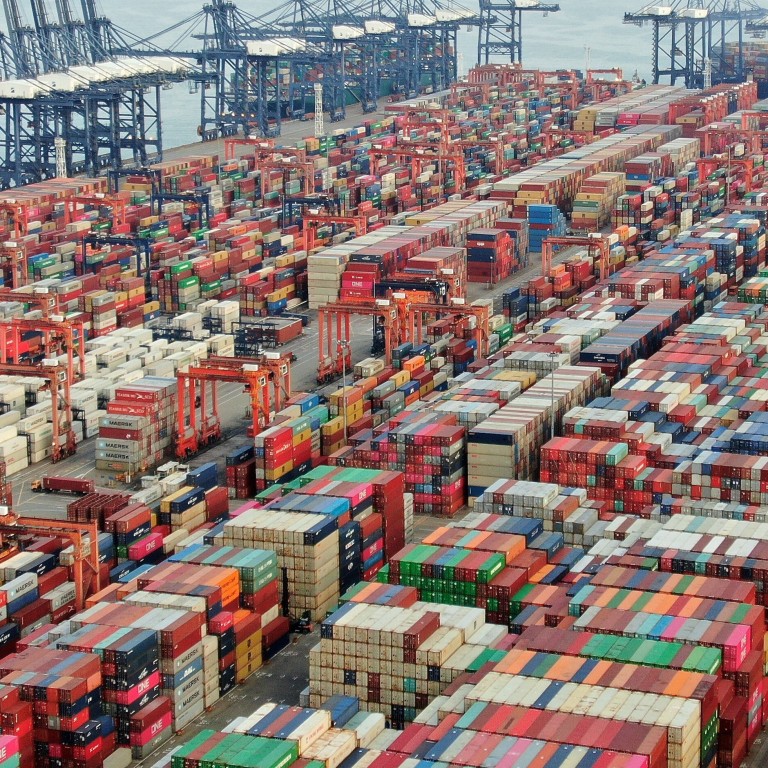 China's June exports make 'surprise' surge, but questions linger over trade outlook
China's exports beat expectations to grow by 32.2 per cent in June from a year earlier, up from a 27.9 per cent expansion in May
Chinese customs and most analysts have tipped softer growth in the second half of the year, despite strong figures last month
China's exports defied congestion at a key port to grow an unexpected 32.2 per cent in June to US$281.42 billion compared to the same period last year, while the easing of a global semiconductor shortage helped bolster electronics exports, new trade data showed on Tuesday.
Exporters were able to redirect shipments from Yantian International Container Terminal – which is responsible for a tenth of China's foreign container traffic – when it closed for three weeks due to a
coronavirus outbreak among port workers
, analysts said.
The port returned to normal operations on June 24, but exporters are still contending with global logistics disruptions, including container shortages and sky-high freight rates.
Powered by healthy demand for Chinese electronics, as well as continued recovery of the global economy, exports last month exceeded market predictions of between 22 to 23 per cent growth and beat the 27.9 per cent year on year growth recorded in May.
"It comes as a bit of a surprise that outbound shipments rose … it appears that other ports were able to pick up the slack, with enough spare capacity to prevent a supply-side contraction in exports," Capital Economics senior China economist Julian Evans-Pritchard said in a note.
"This does not mean the port closure had no impact, however. It has clearly contributed to increased shipping congestion and higher freight rates. It may also have acted as a partial constraint on export volumes, which were 3 per cent below their January peak last month."
Exports of hi-tech products, home appliances and auto parts all saw growth last month from a year earlier, although textiles contracted, pointing to a retreat in some pandemic-related demand, said Tommy Wu, lead economist at Oxford Economics.
"The port disruptions will have ripple effects on near-term trade flows," he said. "But China's role in global supply chains remains intact and strong demand for electronics should persist.
"More generally, we think global demand will continue to support China's export outlook, especially as we expect global supply chain disruptions to be resolved gradually in the coming months."
Most analysts, however, have tipped softer growth in the second half of the year, especially after the People's Bank of China in a dovish tilt last week said it would
trim the reserve requirement ratio
(RRR) by 0.5 percentage points for most banks, freeing up about 1 trillion yuan (US$154 billion) worth of long-term liquidity into the economy.
Elevated shipping costs in particular could weigh on future export growth, said Shanshan Song, Greater China economist at HSBC.
China's customs administration spokesman Li Kuiwen also said trade growth could slow in the second half of the year, reflecting the high base in 2020. But both imports and exports would continue to expand rapidly, he added.
June was China's 12th consecutive month of export growth, although the latest figures were compared to a low base of just 0.5 per cent growth a year earlier.
Imports also beat expectations last month, growing by 36.7 per cent from a year earlier, to US$229.89 billion, but down from a 51.1 per cent expansion in May, according to Chinese customs data.
This was the ninth consecutive period of import growth, but again, imports rose by only 2.7 per cent in June last year.
Imports of semiconductors in particular picked up last month after declining for the three previous months.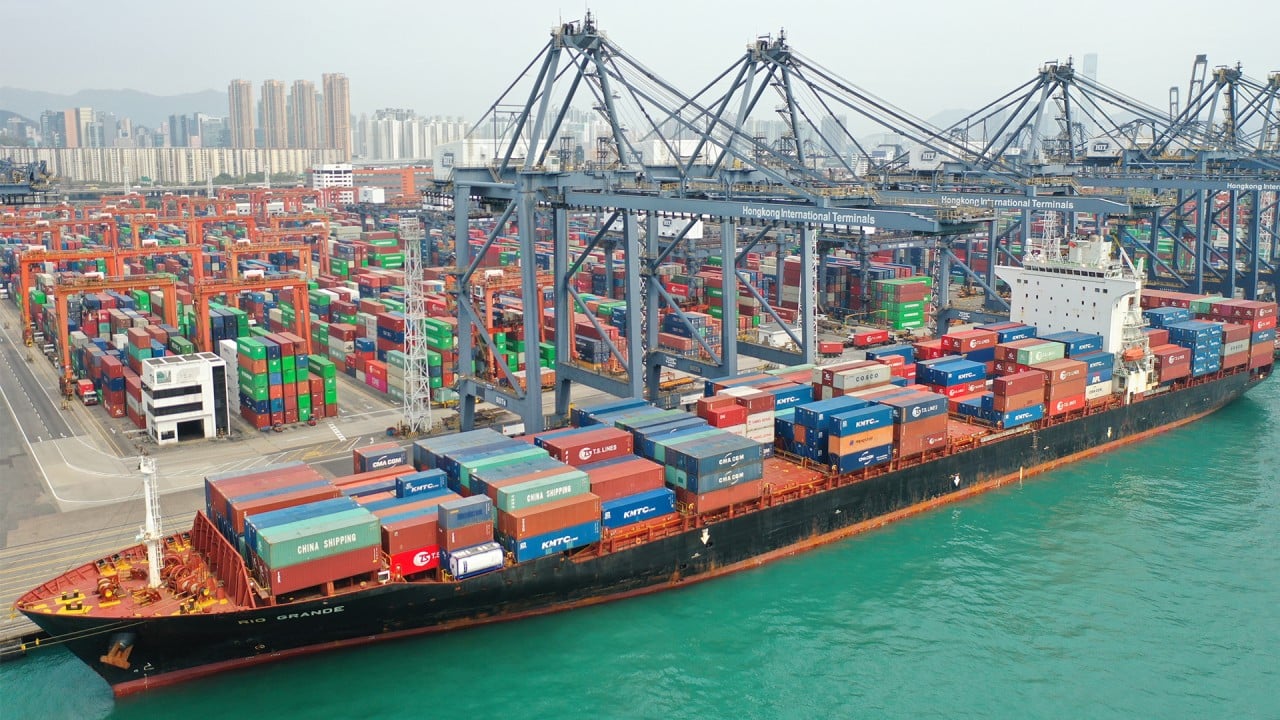 09:20
Trade 'only one part of the battle' in China-Australia dispute, says legal expert Bryan Mercurio
Trade 'only one part of the battle' in China-Australia dispute, says legal expert Bryan Mercurio
Supply chain disruptions caused by the pandemic and the US-China tech war were key factors in the
global shortage of semiconductors
, which are essential components in electronic goods from smartphones to cars. Some analysts have predicted the shortage could last
through to 2022
.
However, a recent forecast by American trade lobby group, the Semiconductor Industry Association, said sales growth would accelerate this year. That will benefit China and East Asia, which handle 75 per cent of global semiconductor manufacturing, said senior economists Betty Wang and Bansi Madhavani from ANZ Research.
In the first half of the year, China imported 561 million tonnes of iron ore, up 2.6 per cent from a year earlier.
Corn imports soared by 318.5 per cent to 15.302 million tonnes in the first six months while imports of wheat jumped by 60.1 per cent to 5.368 million tonnes. Imports of soybeans also rose by 8.7 per cent to 48.955 million tonnes.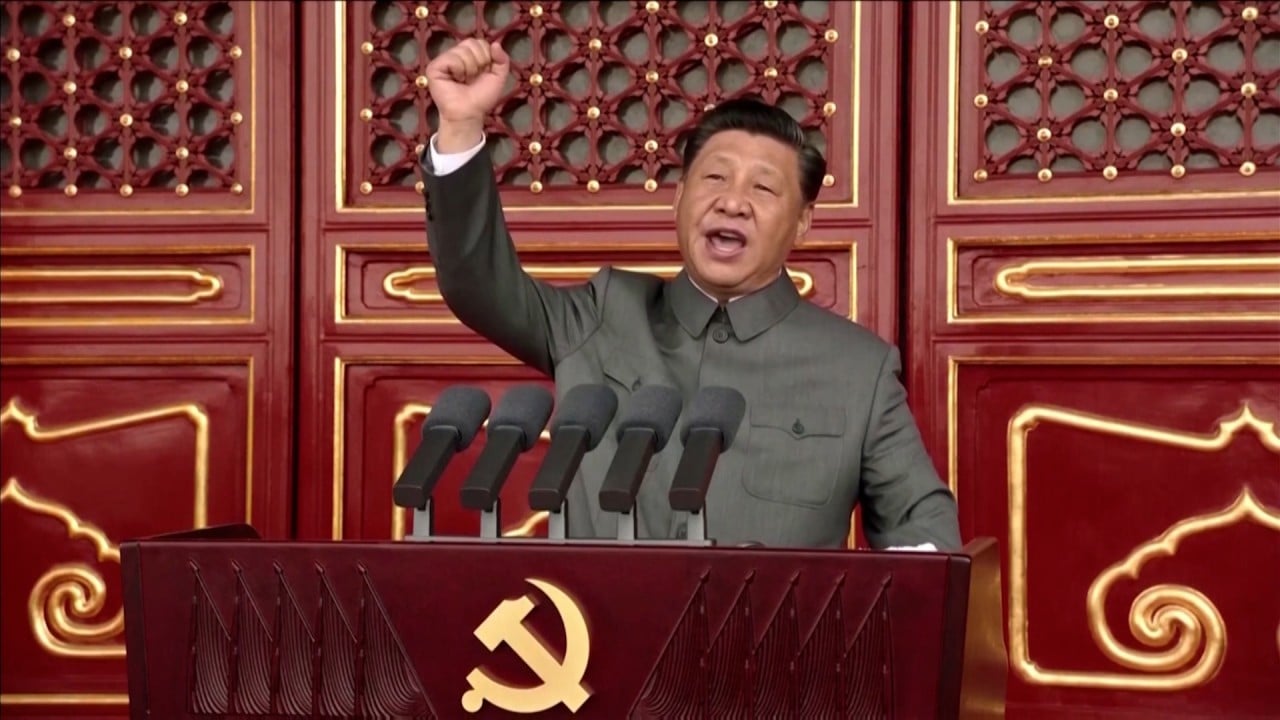 04:14
Xi Jinping leads celebrations marking centenary of China's ruling Communist Party
Xi Jinping leads celebrations marking centenary of China's ruling Communist Party
In the same period, crude oil imports fell by 3 per cent to 261 million tonnes, while imports of natural gas rose by 23.8 per cent to 59.819 million tonnes.
Overall, the latest data presents a mixed message about the state of China's economy, said David Chao, global market strategist for Asia-Pacific (ex-Japan) at Invesco.
"On the one hand, Chinese exports continue to benefit from the recent pandemic lockdowns in places like Tokyo and Sydney as the Delta variant spreads, while on the other hand the State Council issued a dovish statement last week calling for a cut to the RRR policy rate to support the economy," he said.
Chao said this might suggest certain segments of the economy such as exporters and state-owned enterprises are doing a lot better than others, such as average households and small and medium-sized businesses.
This article appeared in the South China Morning Post print edition as: Mainland exports surge 32pc despite logistics disruption