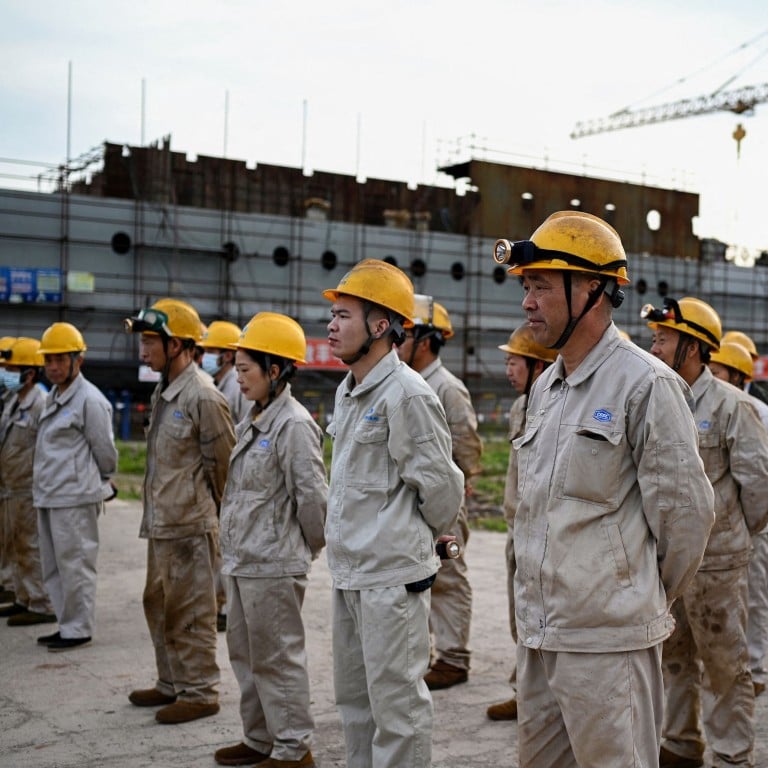 China jobs: is Beijing's retreat from state-owned enterprise reform holding back job growth?
In the late 1990s, China launched unprecedented reform of its state enterprises, shedding millions of jobs but ushering in an era of record economic growth
Today, there is concern state sector reform has stalled, contributing to an economic slowdown over the past decade and threatening new job creation
This is the second in a series of stories on China's job market, looking at its history, the role of migrant workers, inequality and the future for its graduates entering the workforce.
As former executive Tony Dong Bin started his first job in 1997, China's government began its biggest ever reform of state-owned enterprises (SOEs), leading to tens of millions of full-time workers being laid off.
In the late 1990s, less than a third of China's SOEs were profitable, while state banks were watching their bad loans surge, threatening to damage the fragile financial system and derail the economy.
The Asian Financial Crisis in 1997 only exacerbated the situation, forcing the government to accelerate reforms that opened the economy further to the private sector.
As a young graduate, Dong was employed by Beijing Urban Construction Group, where he picked up the business fundamentals that underpinned a 20-year career in the state sector, working in construction, finance and international relations.
Despite the mass lay-offs of the time, Dong recalls the late 1990s as a period of necessary reform and one in which new opportunities were created for fresh graduates like himself.
"During this process, some people were laid off. It is a normal phenomenon," he said. "State-owned companies also needed new blood every year, such as college graduates."
Between 1998 and 2002, some 60 million employees in state-owned and collectively-owned enterprises – hybrid government and private companies – lost their jobs. That amounted to about 40 per cent of all employees working in those sectors, according to data from the Chinese Academy of Social Sciences (CASS).
At around the same time, after China's landmark accession to the World Trade Organization (WTO) in 2001, private companies began to take over as the dominant employers and the country's share in global trade grew rapidly, helping it gain a reputation as "the workshop for the world".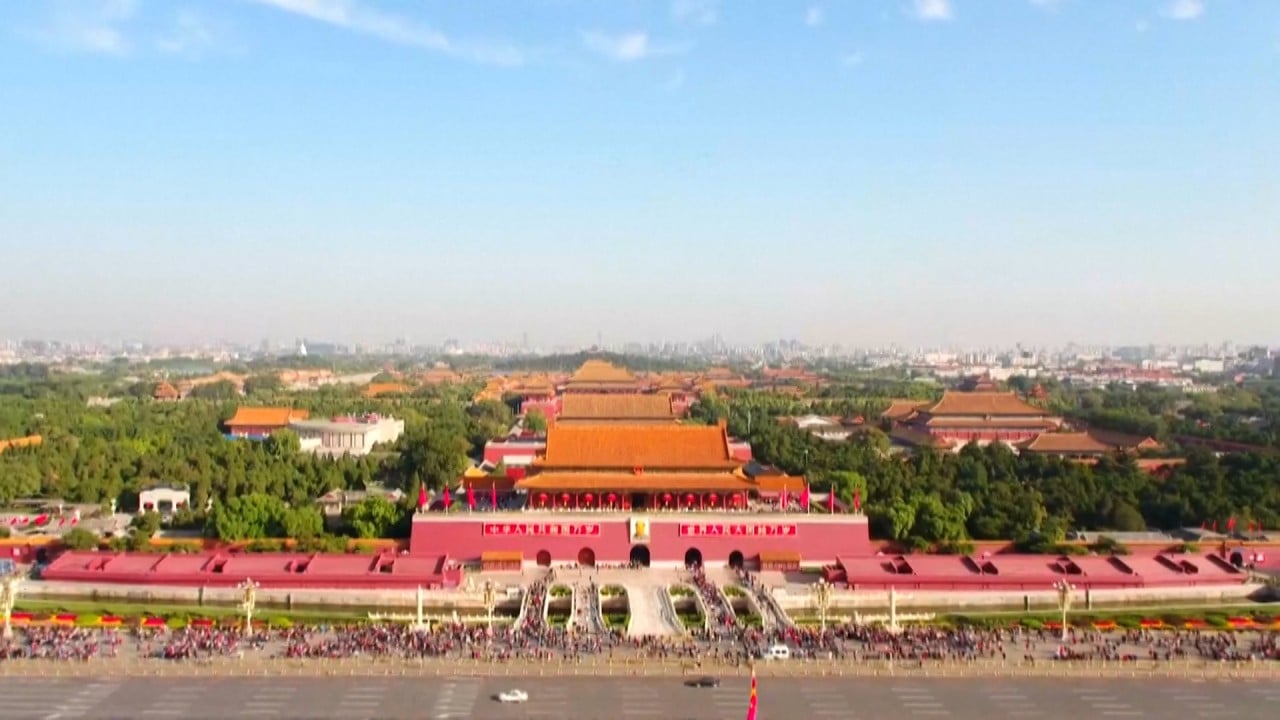 02:33
China birth rate at 60-year low as new census shows population grew slightly to 1.412 billion
China birth rate at 60-year low as new census shows population grew slightly to 1.412 billion
Rural migrant workers started pouring into cities, with their numbers increasing by 35.43 million to 251.59 million between 1998 and 2002, CASS said.
According to Dong, many state firms felt a "sense of crisis" was imminent after China joined the WTO.
"They began to benchmark international first-class companies, improved corporate management, and even established joint ventures … Some did rest on their laurels, and then only ended up being eliminated by competition in the markets," Dong said.
Two decades later, as China seeks to boost its global share in
advanced manufacturing
and transform its economy, some observers are worried state sector reform has stalled, contributing to slowing growth over the past decade and threatening new job creation.
China has recently vowed to boost the
prominence of state companies
, while promising more cooperation with the private sector. But it is clear that SOEs will continue to play an outsize role in the economy, including in technological innovation like 5G, artificial intelligence and data centres.
The government's controversial "Made in China 2025" – a state-led industrial policy to upgrade hi-tech manufacturing that has been heavily criticised by Western trade partners – has added to concern that Beijing is turning back state sector reform and holding back job creation.
"China will face many economic challenges in the coming years and it will have to make major progress with reform and change to overcome them," said Louis Kuijs, head of Asia economics at Oxford Economics.
"On the specific challenge of successfully continuing to move up the value chain and becoming a leader in advanced manufacturing, I personally don't think that factors like a lack of skilled people will be a major concern or problem.
"To me the main challenge for the government on this front is to appropriately support this process while ensuring it is largely private sector-driven."
Between 2003-14, the number of full-time workers in China rose from 109.7 million to 182.78 million, with almost all of them employed by the private sector, according to CASS.
But from 2005-13, the number of workers joining China's labour market each year declined from 3.83 million to 370,000. In 2018, the number of new employees was short 540,000, as demand for workers exceeded supply, CASS said.
The shrinking number of new workers and an overall decline in China's economic growth has left some wondering if Beijing's SOE reform did not go far enough.
"I'd say our efficiency is still not good," said Lucy Chao, a 39-year-old Beijing-based manager who works in the state-owned telecommunications sector.
05:06
Millions of new blue-collar jobs are piling on pressure for many workers in China
Millions of new blue-collar jobs are piling on pressure for many workers in China
"To make it worse, after a series of reforms, our pay is now much lower, too. A babysitter in Beijing could easily make more than 15,000 yuan (US$2,313) a month, more than an average state worker's monthly pay, which is around 8,000 yuan.
"Migrant workers in the service industry like restaurants, cleaning and security get almost about as much.
"They earn as much as they can and return to where they come from because they are unlikely to get [residency] here in Beijing."
Chao said that better paid jobs in the private sector are now hard to come by even if she was willing to make a switch.
Despite strong demand for educated graduates, unemployment among people aged 18 to 24 hit 15.4 per cent in June, according to data from the National Bureau of Statistics, the highest level since September last year during which the pandemic ravaged China's economy.
Kuijs said even though China's economy has seen a strong recovery from the Covid-19 crisis early last year, progress in the labour market has lagged as a result of muted domestic spending and business confidence.
"This has weighed on demand for labour, with young employment seekers affected in particular. As in many other countries, mismatches between young people's skills and job requirements are further hindering the job search of youngsters."
CASS researcher Wang Guangzhou said in an essay on China's labour market published in May that it is inevitable unemployment among young people will rise because more graduates are set to enter the market in coming years.
"Although the improvement in education has promoted the accumulation of human capital, the current employment problem of young labour in China is still outstanding … and this issue needs to be taken seriously," Wang said.
Dong left the state sector in 2018 to manage the Beijing-based Sino International Entrepreneurs Federation, a platform that connects Chinese business executives with leaders from international enterprises, with a goal to promote entrepreneurship.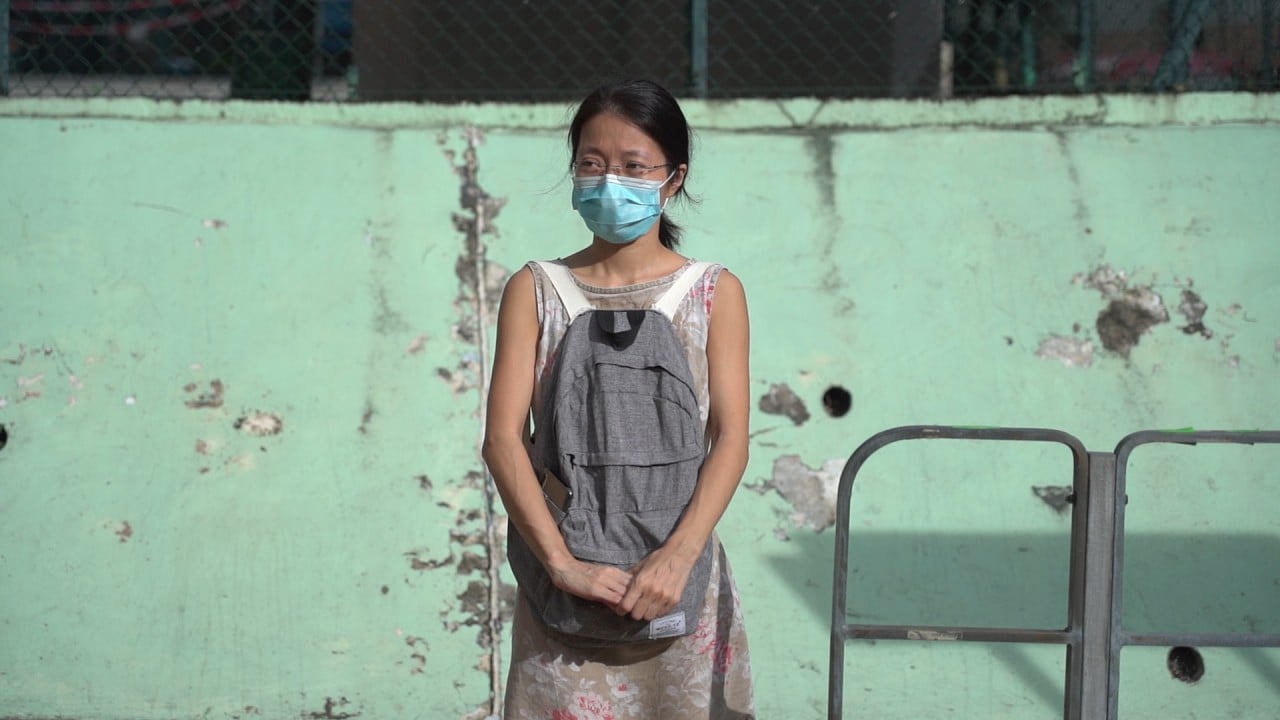 04:53
Jobless struggle to make ends meet in Hong Kong as city battles coronavirus and recession
Jobless struggle to make ends meet in Hong Kong as city battles coronavirus and recession
"The room for development [in the state sector] is relatively small, I like to do something innovative," said Dong, who is now the executive director of the federation. "Most state-owned enterprise leaders like to follow the steps."
Besides automation, Chinese companies could take notes from Japanese firms in placing a bigger focus on craftsmanship when it comes to upgrading the manufacturing industry, he said.
"The biggest problem right now is the challenges facing the job market," Dong said. "Instead of sending everyone to college, vocational education should be rolled out, because vocational education is the foundation of a strong processing and manufacturing industry. Only top-end vocational education training will bring in top-end equipment manufacturing."
Dong acknowledged there has been a significant change of attitude among younger generations towards what employment means these days, compared to when he started out.
"Some young people may not want to embrace the spirit of good craftsmanship, they just want to make a lot of money fast."