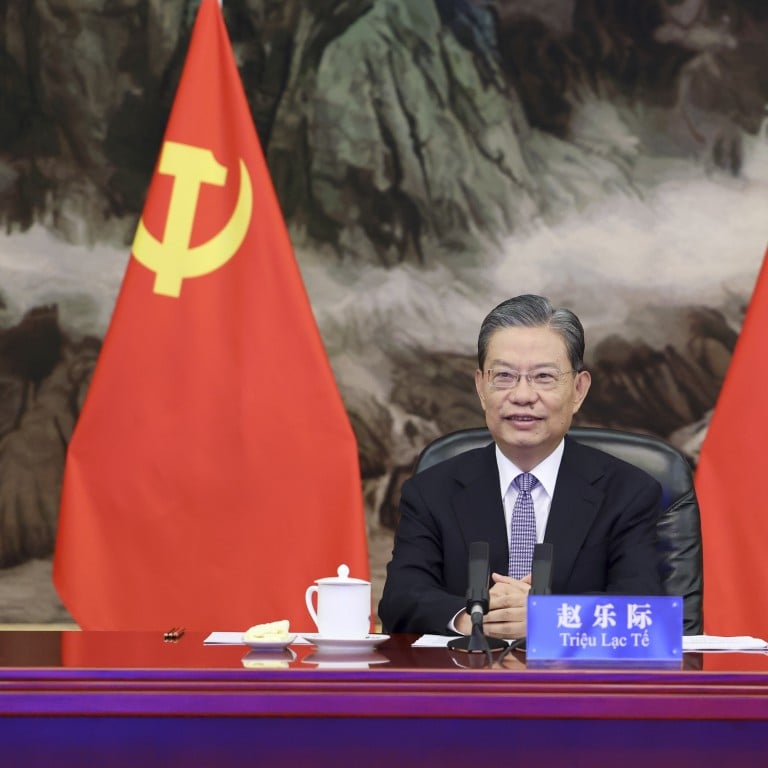 China steps up anti-corruption drive as Evergrande crisis puts spotlight on financial risk
The Central Commission for Discipline Inspection will carry out 'deep-level' anti-corruption investigations to 'prevent systemic financial risk'
Twenty-five organisations will be put under the microscope, including the nation's top financial regulators and asset management firms
China's top anti-corruption official will launch a nationwide audit of major financial firms and regulators to eliminate risk in the sector, following debt crises at state-owned financial conglomerate Huarong and private property developer China Evergrande.
Zhao Leji, secretary of the Central Commission for Discipline Inspection, announced at a conference on Sunday "full-scale disciplinary inspections" to safeguard the healthy development of China's financial sector.
Twenty-five organisations will be put under the microscope, including the People's Bank of China (PBOC), China Banking and Insurance Regulatory Commission (CBIRC), China Securities Regulatory Commission and the State Administration of Foreign Exchange.
China's "Big Four" state-owned banks, sovereign wealth fund China Investment Corp, the Shanghai and Shenzhen stock exchanges, and the country's asset management companies will also be audited.
"We'll check whether party chiefs [of financial regulators and companies] deviated from their political obligations," said Zhao, who is a member of China's top decision-making body, the Politburo Standing Committee, and has been the country's anti-graft chief since 2017.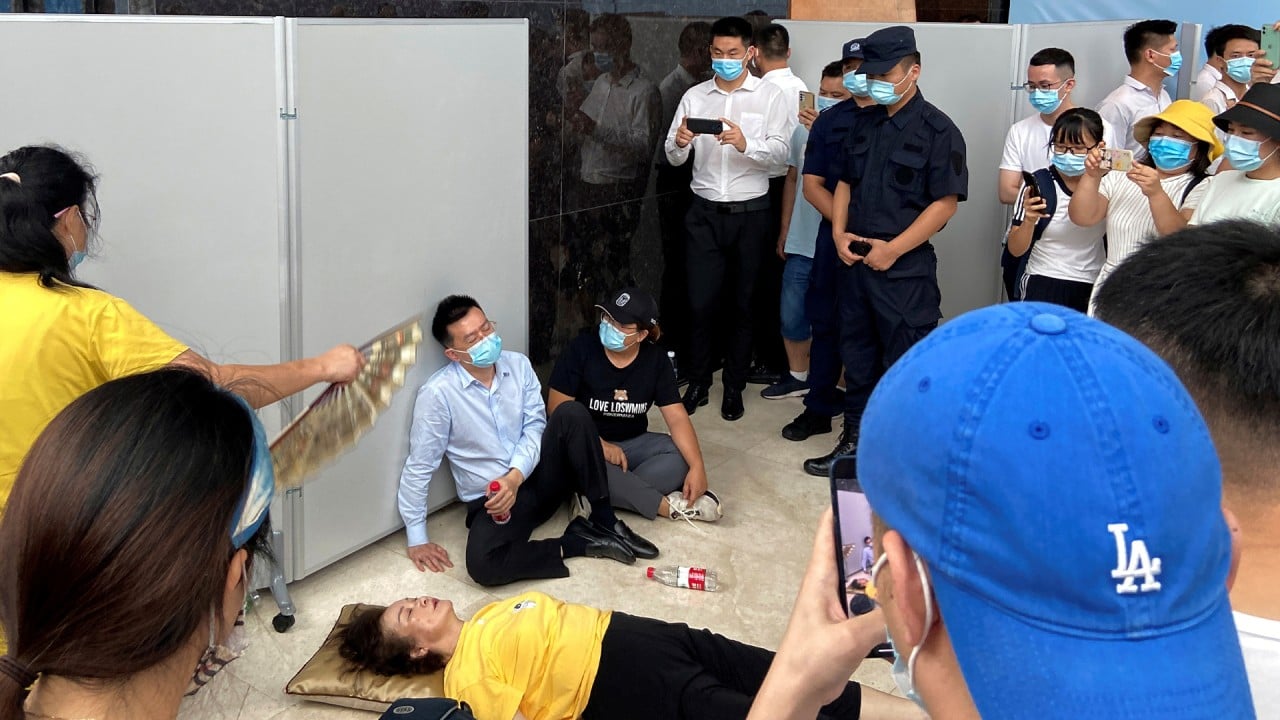 02:28
Angry protest at headquarters of China Evergrande as property giant faces liquidity crunch
Angry protest at headquarters of China Evergrande as property giant faces liquidity crunch
"Deep-level inspections are needed to find outstanding problems and sort out solutions," Zhao was quoted as saying by the official Xinhua News Agency. "While better meeting the financial demand of Chinese people and the real economy, we must also defend the bottom line of preventing systemic financial risks."
The use of anti-corruption investigations, a historically unconventional tool, reflects Beijing's determination to defuse risks and maintain economic stability.
Earlier this year, China's top leaders said governors and mayors will bear responsibility for financial crises in their jurisdictions.
"China is unique for its control of the financial system, which means the crisis of Evergrande is definitely not a Lehman moment as described overseas," said Liu Shengjun, head of the Shanghai-based research group China Financial Reform Institute.
Since the Vice Premier-led Financial Stability and Development Commission was established in 2017, Beijing has had to take charge of a number of embattled financial institutions, including
Baoshang Bank, Jinzhou Bank and Hengfeng Bank.
But "the anti-corruption inspections could help reduce certain financial risks from inside", Liu said.
China's anti-graft watchdog has already carried out a number of high-profile investigations in recent months.
Lai Xiaomin, the former chairman Huarong, was convicted of accepting 1.79 billion yuan (US$276.7 million) in bribes and received a death sentence in early January, a verdict that has not been seen in decades.
In July, Cai Esheng, former deputy chairman of the national banking regulator, was placed under investigation for suspected violations of party discipline.
At the end of June, bank loans to property developers and mortgage loans amounted to 14.2 trillion yuan and 36.6 trillion yuan respectively, accounting for 7.4 per cent and 19.1 per cent of all bank loans.
Despite the headlines, many
analysts are of the opinion
that excessive damage from a potential default by Evergrande can be contained due to Beijing's control over creditors.
"China's authorities will seek to avoid social and financial instability from the resolution of China Evergrande Group, although significant costs will be borne across the economy," Moody's said in a note on Monday.
The PBOC said in its 2021 financial stability report in early September that financial risk was at an "overall controllable" level.
The second-quarter stability evaluation categorised 422 financial institutions as high-risk, although their combined asset size was 4.6 trillion yuan, or 1.4 per cent of the national total.
This article appeared in the South China Morning Post print edition as: anti-corruption drive stepped up