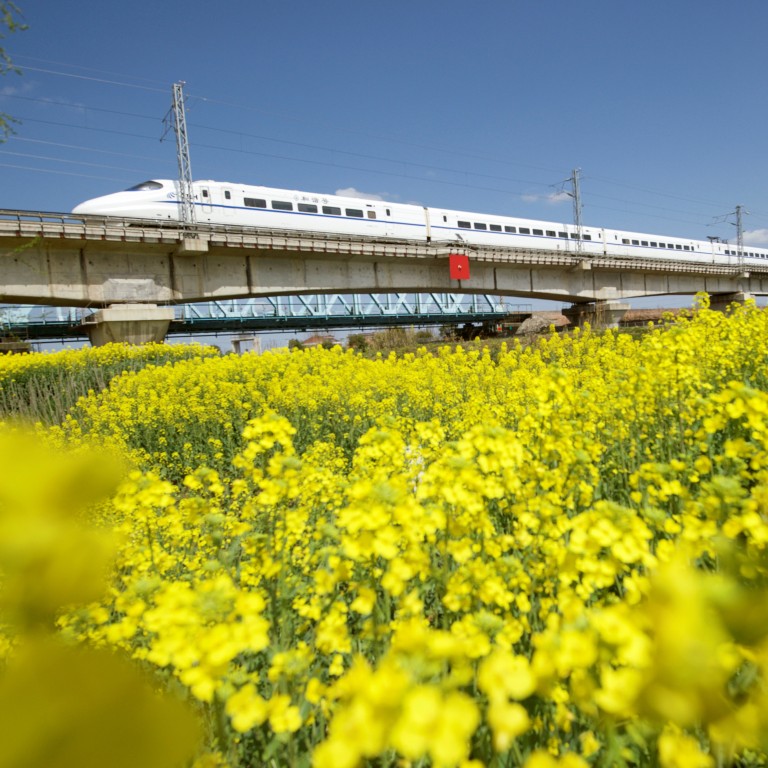 China lifts 3-year ban on Canadian canola seeds, Ottawa says, in move seen as 'positive step forward'
China suspended imports of canola seeds from Richardson International and Viterra in March 2019 due to the detection of pests
It also made shipments from other Canadian firms subject to enhanced inspections
China has removed import restrictions on Canadian canola seeds that have been in place for three years, Canadian officials said on Wednesday.
China suspended imports of canola seeds from Richardson International and Viterra
in March 2019,
while also making shipments from other Canadian firms subject to enhanced inspections, due to the detection of pests.
Canadian seed exports to China plummeted from C$2.8 billion (US$2.2 billion) in 2018 to C$800 million in 2019, then started to rebound to C$1.4 billion in 2020 and to C$1.8 billion in 2021, according to the Canola Council of Canada.
China's Ministry of Commerce did not mention the removal of the restrictions during a regular press conference on Thursday.
"Canada has been advised that China has reinstated access to its market for two Canadian companies that China Customs had suspended from exporting canola seed to China since March 2019," Canadian Trade Minister Mary Ng and Agriculture Minister Marie-Claude Bibeau said in a statement.
"We welcome this decision to remove the restrictions and immediately reinstate the two companies to allow them to export Canadian canola seeds."
China's customs agency confirmed the suspension of canola imports from Richardson International "and relevant firms" after local offices in Shanghai, Dalian, Nanning and Shenzhen had "detected harmful pests", according to local media reports.
"We will continue to work with Canadian canola farmers, businesses, exporters, and their communities to defend their interests and support their success at home and in markets abroad, including China," added the statement from Ng and Bibeau.
"Canada will always firmly uphold the international rules-based trade system and related dispute-settlement mechanisms, as well as a science-based approach to resolving such issues."
The Canola Council of Canada, on Wednesday, said that "today, Canada was advised that China has reinstated access for Richardson and Viterra to export canola seed to China".
"This is a positive step forward, restoring full trade in canola with China and ensuring that all Canadian exporters are treated equally by the Chinese administration," said Canola Council of Canada president Jim Everson.
"We will continue efforts to nurture and maintain a predictable, rules-based trade environment. We thank Agriculture and Agri-Food Minister Marie-Claude Bibeau, International Trade Minister Mary Ng and Canada's trade officials for their support in bringing about today's announcement."
Canada had claimed that discussions with China in October 2019 "failed to settle the dispute" and then confirmed in late June that it planned to
escalate its complaint
to the Geneva-based trade body.
"We are pleased by the decision to remove restrictions and allow Viterra to resume exports of Canadian canola seed into China. The reinstatement of this market access is good news for our entire industry, particularly our farmers who have experienced a variety of significant challenges over the last couple of years," Viterra said in an emailed statement.
"We will continue working closely with the government and our industry associations to protect and preserve access to key markets around the world, and support a predictable, rules-based trading environment."
Richardson International did not respond to request for comment via email.