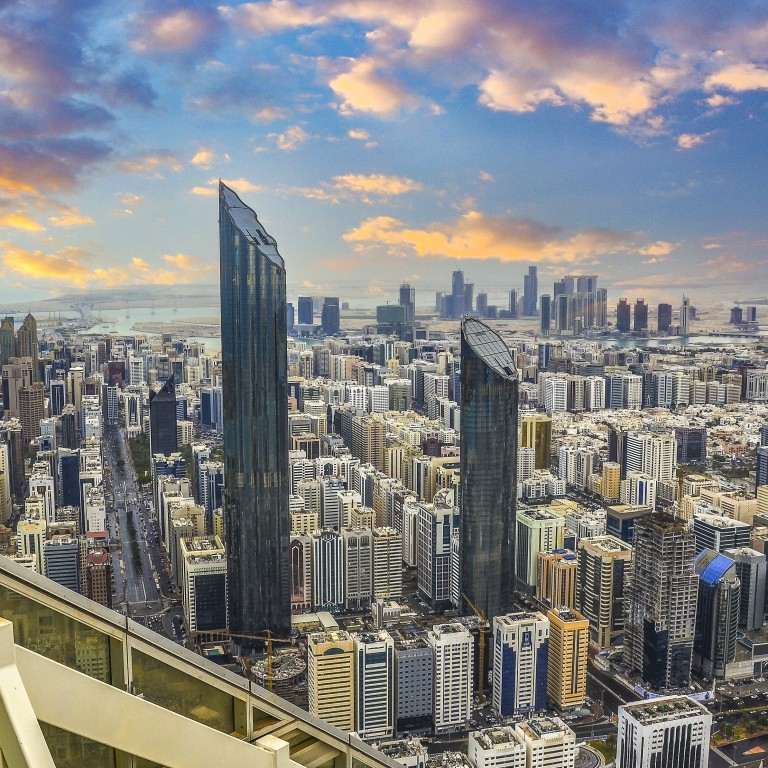 China-backed AIIB picks Abu Dhabi for first overseas office, more could follow
Asian Infrastructure Investment Bank (AIIB) set to establish its first overseas office in Abu Dhabi, the capital of the United Arab Emirates
Interim Operational Hub will help the China-backed bank 'gain experience' before establishing its 'long-term global presence'
The China-backed Asian Infrastructure Investment Bank (AIIB) is set to establish its first overseas office in Abu Dhabi, with more to potentially follow to "serve its growing roster of clients and expanding stakeholder communities".
The new so-called Interim Operational Hub will help the Beijing-headquartered bank "gain experience" before establishing its "long-term global presence", an AIIB statement on Thursday said.
The United Arab Emirates, one of the 57 founding members of the bank in 2016, was chosen due to its "superb connectivity to the bank's global membership", which has since grown to 105.
"This rapid growth is the catalyst for opening an office that helps bring the bank both closer to its clients and to the front lines of its business," the AIIB statement said.
"The Hub also provides proximity to global financial centres and connectivity with the international infrastructure ecosystem which is important to maintaining AIIB's commercial momentum."
The AIIB's formal agreement for the office is still pending and will be finalised in the coming weeks, it added.
The bank was set up to help members finance infrastructure projects, with the AIIB developing a portfolio of 181 projects in 33 countries with a total value of US$35.7 billion.
In 2015, Hong Kong's then-financial secretary John Tsang Chun-wah pushed for the AIIB to establish an office in the city as a "dispute settlement centre" for development projects by "taking advantage of Hong Kong's well-established judicial system and professional legal services".
The China-led development bank was launched as a rival to the World Bank and the Asian Development Bank to challenge US influence in the global financial markets.
Previously, its tight connection with China's Belt and Road Initiative had sparked concerns over Beijing's attempt to increase its influence in the global economy.
The belt and road strategy is Beijing's bid to connect Asia, Africa and Europe with projects like ports, pipelines, railways, with some 140 countries having taken part.
But AIIB president Jin Liqun was quick to play down any concerns, emphasising that the role of Beijing in decision making was minimal.
In March, the AIIB announced that "all activities" relating to Russia and Belarus were
"on hold and under review"
due to Russia's invasion of Ukraine. Russia is a founding member of the development bank, holding a 6.7 per cent share in its capitalisation.