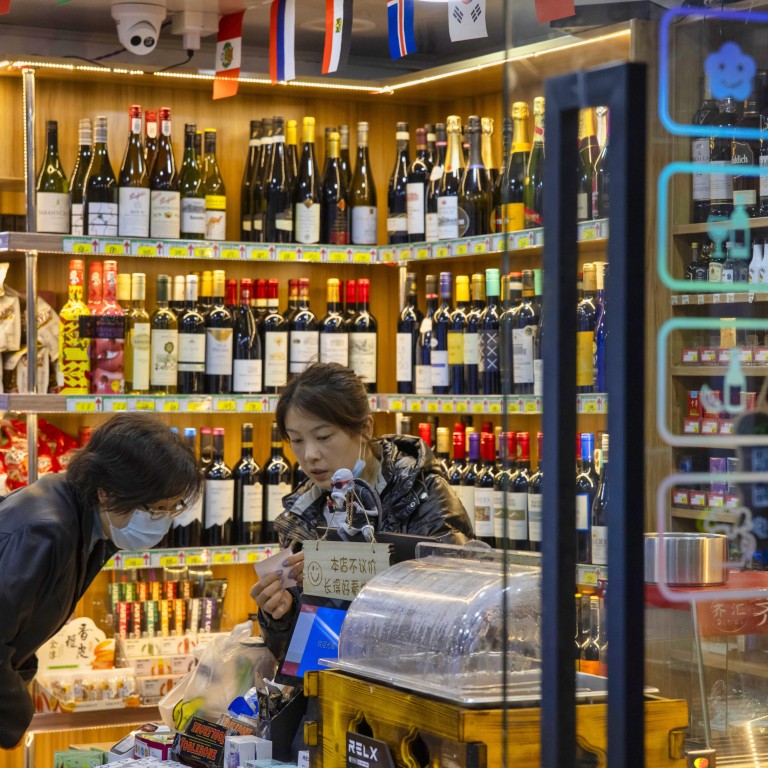 China tariffs see Australia's wine exports suffer 'not unexpected' decline
Australia's overall wine exports declined by 10 per cent in volume and by 19 per cent in value to A$2.08 billion (US$1.44 billion) in the year ended June 30
Exports to China, including Hong Kong and Macau, fell by 74 per cent in value after Beijing imposed duties on containers of up to two litres in March last year
Australia's wine exports showed a "not unexpected" decline during the 2021-22 financial year due to continuous drop in sales to China and the ongoing coronavirus pandemic, according to official figures from an Australian statutory body.
Overall wine exports declined by 10 per cent in volume to 625 million litres and by 19 per cent in value to A$2.08 billion (US$1.44 billion) in the year ended June 30, according to Wine Australia's export report released on Tuesday.
Exports to China, including Hong Kong and Macau, fell by 74 per cent to A$206 million after
Beijing imposed duties
of between 116.2 per cent and 218.4 per cent on Australian wines in containers of up to two litres in March last year.
This has created an "extremely challenging" operating environment for many Australian wine exporters, the report said, with the ongoing impact of the coronavirus, including severe shipping delays and increased freight costs, as well as rising inflation, business costs and interest rates also taking a toll.
"When mainland China is excluded from the data, exports increased by 5 per cent in value to A$2.06 billion, an increase of A$105 million – the highest value since 2009–2010," said Wine Australia manager for market insights, Peter Bailey.
China, including Hong Kong and Macau, remained the third most valuable export destination by value behind the United States with A$436 million and Britain with A$421 million and ahead of Canada and Singapore. Taken separately, exports to Hong Kong fell by 9 per cent to A$170 million.
"The key contributors to the value growth included Singapore, the United States, Malaysia, Thailand, India and New Zealand," added Bailey.
Wine Australia's report showed that 1,173 active exporters shipped 59 per cent of the wine produced to 113 destination markets.
At a regional level, the most significant growth came from exports to Southeast Asia, which rose by 51 per cent to A$314 million.
Exports to North America also rose by 5 per cent to A$612 million, while shipments to the Middle East increased by 48 per cent to A$20 million.
The growth offset declines of 64 per cent to A$328 million for Northeast Asia, including mainland China, and 9 per cent to A$658 million for Europe.
Penfolds, one of Australia's oldest wine brands,
confirmed in May
that it was accelerating production of its made-in-China offerings, using domestic production to circumvent import tariffs.
"Small-scale producers in particular tend to focus on just one or two markets because they do not have the budget to manage logistics and marketing into multiple markets," said James Laurenceson, director of the Australia-China Relations Institute at the University of Technology Sydney.
Relations between China and Australia have been strained since Canberra called for an independent investigation into the origins of the coronavirus in April 2020.
But Australia's new foreign minister Penny Wong met with her Chinese counterpart Wang Yi
earlier this month
in the first meeting between the two countries' top diplomats since 2019.
The Australian government wants Beijing to drop its punitive trade sanctions, but Prime Minister Anthony Albanese said the meeting between the two foreign ministers was just the "first step" in the process.
On Sunday, Albanese called for China's sanctions on Australian goods, which include coal, wine and beef, to be lifted immediately.