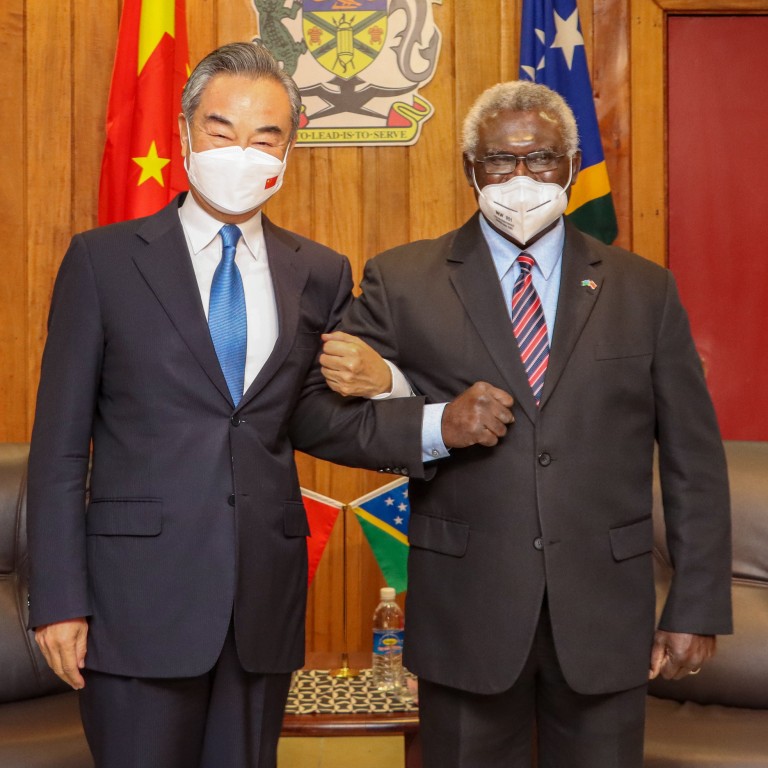 China cuts tariffs, cosies up to 16 of world's poorest nations with US, Australia trade ties strained
China will cut import tariffs on almost all taxable items shipped from 16 of the world's poorest countries, including Cambodia, Laos, Djibouti, Rwanda and Togo
China is still smarting from its four-year-old trade dispute with the US, while ties with Australia declined after Canberra called for a probe into the origin of the coronavirus
China will cut tariffs on almost all taxable items imported from 16 of the world's poorest countries as a gambit to widen overseas economic relations in the face of trade tensions with its major partners, including the United States and Australia.
The Customs Tariff Commission of the State Council said last week that it will axe tariffs on 98 per cent of taxable products from "least-developed countries", including Cambodia, Laos, Djibouti, Rwanda and Togo.
The tariff cuts will take effect September 1, covering 8,786 imported items, having first been mentioned in November by President Xi Jinping at the Forum of China-Africa Cooperation.
China Daily added that the cuts will gradually expand to all "least-developed countries" that recognise China diplomatically.
"China has always wanted to increase its presence in countries near its borders, particularly in the Southeast Asia region," said Kent Chong, legal partner with professional services firm PwC in Taipei.
"That is a competitive or political advantage for them in this region."
Tariff cuts cost China, which has offered exceptions to the world's poorest countries since 2001, little or nothing and they are easy to implement, analysts said.
"They might see it as an easier first step," said Zennon Kapron, Singapore-based director of financial industry research firm Kapronasia.
Mozambique, Eritrea, the Central African Republic, Guinea, Sudan, Chad, Bangladesh, Nepal, Kiribati, the Solomon Islands and Vanuatu are the other countries that will benefit from the tariff cuts.
The Solomon Islands
and Kiribati recently shifted their diplomatic recognition from Taiwan to Beijing.
China's Minister of Foreign Affairs, Wang Yi, also recently visited Kiribati, the Solomon Islands and Vanuatu.
China is still smarting from its four-year-old trade dispute with the US, which has resulted in US$550 billion worth of tariffs being placed on Chinese-made goods.
US President Joe Biden is
considering whether to remove
some of the Trump-era tariffs to help combat record high levels of inflation, but he faces differing views from within his administration plus opposition from some business groups.
Ties with Australia
declined after 2020
, when Canberra asked for an international probe into the origin of the coronavirus. China answered with blocks on wine, barley, cotton, copper, coal, sugar and lobsters.
Reports on China
removing the unofficial ban
on coal emerged last month, while new Australian Prime Minister Anthony Albanese recently said China's sanctions on Australian goods should be lifted immediately.
Some of the 16 developing countries may step up production of exports as they realise they can ship to the massive Chinese market without duties, experts added.
"We shouldn't just focus on today," said Song Seng Wun, a Singapore-based economist in the private banking unit of Malaysian bank CIMB. "It could be five or 10 years."
China might follow up by sending its workers and helping with the construction needed to produce exports, Chong said. Its
Belt and Road Initiative
has already built infrastructure around Eurasia for the benefit of China-linked trade.
Overtures to the 16 nations may also stimulate international acceptance of the yuan for cross-border settlements, said Kapron.
Stronger relations with least-developed countries can also
bolster China's food security,
Song added, including importing rice from places like Cambodia in the future.
Around 13 per cent of China's land is arable, but rising food prices due to extreme weather and the Russia-Ukraine war has left China "frantic" to secure supplies, S&P Global Commodity Insights said.
Closer economic ties around continental Asia also will reduce China's reliance on air and sea cargo because shipments could move by truck or train, Chong added.
Marine shipping rates have surged since 2020 because of the coronavirus pandemic.